I just had to get out.  Get away from the flu.  Or rather get away from the impact of the flu.  It's been one of those days where my otherwise tidily organised week has turned to custard.  People ringing up sick and can't make their appointments.  Or people thinking that they might get sick and wanted to postpone appointments.
Flexibility is my middle name when it comes to trying to meet my customer needs but there is only so much one person can bare when it comes to having an organised working life.
This week's diary has gone from fully booked appointment to, well, let's just say not fully booked.  All that's happened is that the flu has pushed out appointments into next week and the week after so I've gone from having a balanced outlook over the next couple of weeks to something more packed than I would wish for.
With all this chopping and changing there was only one thing for it.   To head for the hills.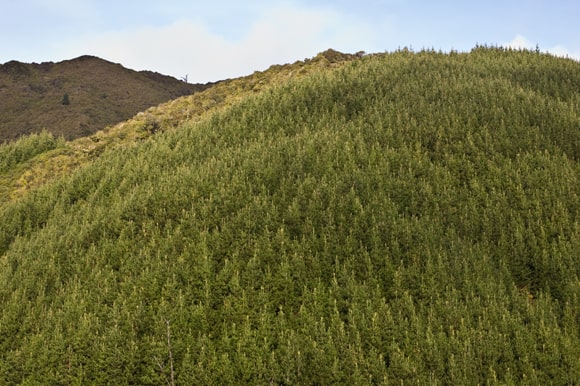 It has been a pretty good day and whilst chilly perfect winter walking weather.  The bassets decided that with the extra free time given to us by flu sufferers we'd visit one of our favourite river spots and see how the water was flowing.  You can tell from this picture that the river levels were certainly up.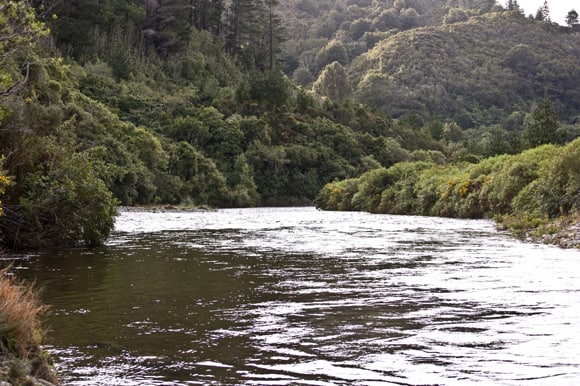 The river flows were fast and furious.

Faster than a basset can swim in that's for sure.  This is one of our favourite watering holes.  The bassets have played with sticks there in a photo study session.  We like it so much we even went there on Christmas Day.  When the bassets went out for a day with their friends they went to the stream too.
You'll see from these previous posts what the river should be like. A calm, shallow paddling area.  Not today.  The bassets were staying on the firm ground and not venturing in for a swim.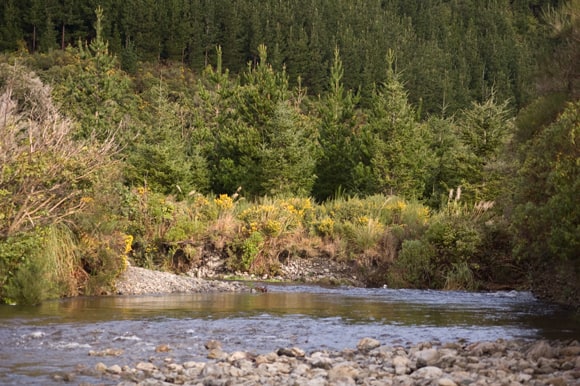 Not having to focus on basset antics I was able to look around at the wider view from the stream.  It's a massive landscape that you need to watch for a while before you become acclimatised to it's enormity.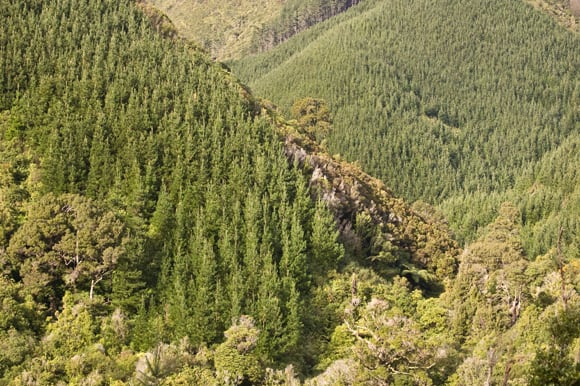 It's mostly forestry around there will hillsides clad with pine.  There are however lots of natives too in between the forest.
One of the most imposing views is Goat Rock which is one of the highest points.  It looks like it might be a gentle stroll but it's a long hard hike.  I have tried it – and didn't get all the way!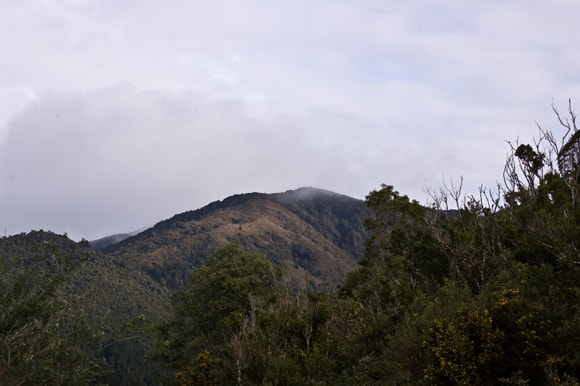 For a weekday excursion a trip to the river is a good work out for the bassets and I.  It was definitely what I needed to clear my head and set aside the changes I'd had to contend with.  It's clear that flu, whether it's swine flu or just your common seasonal flu, it's starting to grip New Zealand.  Wellington seems to be hardest hit with concentration of cases.
That's what happens when you get a bunch of friendly kiwis in a confined area – they are happy to share all that they have!