Breaking up for the holidays is like letting out an enormous sigh.  That last effort before you can finally relax.  With the exception of some paperwork I am all done with work for this year.  Now the focus will switch to domestic matters – for that the sigh has to wait till around midday on Christmas Eve.  What's not done by then won't be happening before the big day.
My colleagues and I got together for our annual walk and lunch.  It's a brilliant opportunity to put a full stop on the year.  We can let the wind blow away and lingering challenges and we can celebrate what's been achieved.  We bring to the party items that symbolise our year and take some time to indulge in some mutual admiration before heading off for our respective holidays.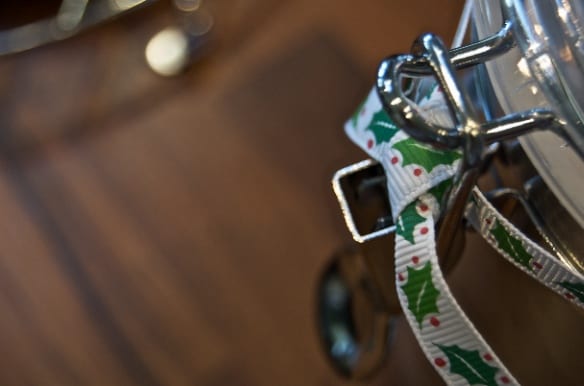 In all our year was described as "lumpy, tricky, wierd but good, sweet and spicy, putting down roots, a mixed bag, surviving on coffee".  My sense was that there is an overwhelming sense of we survived and there is more excitement to come.  When you see the motley crew I work with it's unsurprising there is such a diversity of views.  One of our team missed the walk as she is about to give birth to her second child in just a few days but she managed lunch which is where the fun really starts.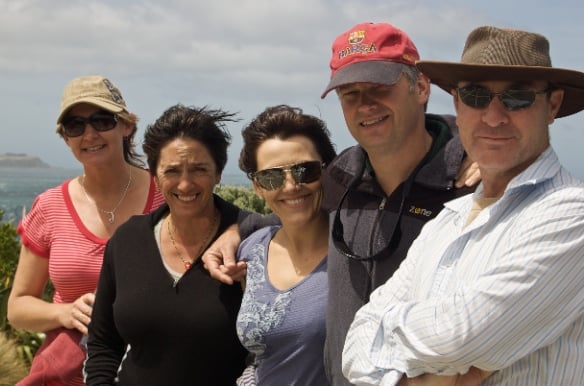 Our walk was brisk and undulating as we walked around the southern walkway in Wellington.  I'd hoped for more photo blogging opportunities but to be honest the wind was howling around us and it was best to keep going.  As always there are plenty to look at including ferries coming into harbour.
And planes coming into land at the airport. I was pretty bummed to have the wrong lens on the camera and unable to get a close up on this hercules plane.
In this year of challenge we traded down from the fancy restaurants of Wellington and went to lunch in a suburban cafe, Cafe Polo.  It was really excellent food and like many local eateries in Wellington suburbs is as good as, if not better, than the fancy pants places in town.  The extra benefit for me was I was able to pick up my Christmas goodies from Pudding Lane who produce the most sublime pork pies and other traditional puddings and also run the Cafe.
For the first time I gave home made edible Christmas presents this year and it was great fun.  I'm confident that they'll be enjoyed by my colleagues too since everyone loves the Crystallised Ginger Biscuits and I'd had a trial run a few weeks ago.
Aside from making enough batches of biscuit dough my greatest challenge was what to package the gifts in.  Just as I was struggling to find some suitable boxes I stumbled into a store in town where there was a massive sale on and I managed to some bargain biscuit barrels.  I was pretty pleased with the way they turned out.
I will definitely think about homemade edible presents again for the future.  Although it took a bit of effort much less sweat and stress that shopping for that perfect gift!
There is still plenty of Christmas preparations to tackle over the next few days but I finally feel I can give into the Christmas spirit.  We're off to harvest our Christmas tree this weekend and I'll be shopping, cooking and cleaning for the big day.  This will be our first Christmas on our own in this house and we're looking forward to kicking back and letting the pace of things be determined by how we feel.  Then we'll swing into action to meet up with friends and neighbours which will most definitely be fun.
For the moment I'm going to enjoy a long sigh.  I feel like I've deserved it.