I'm sure you wouldn't like it if you were dressed in shorts and sent outside without sun screen or a sweater on a summers day in Wellington.  It would be both chilly around the knees and potential for sunstroke in a flash.  My vegetable seedlings feel the same.  To bring them onto the next stage before being planted out I needed to construct some cold frames.
On my trips back the UK I was careful to spot the best designs for these plant incubator units, such as those at Chatsworth House or the Organic Garden at Ryton. Of course mine turned out with the traditional Hatchet and Botchet Enterprises style (functional but not necessarily beautiful).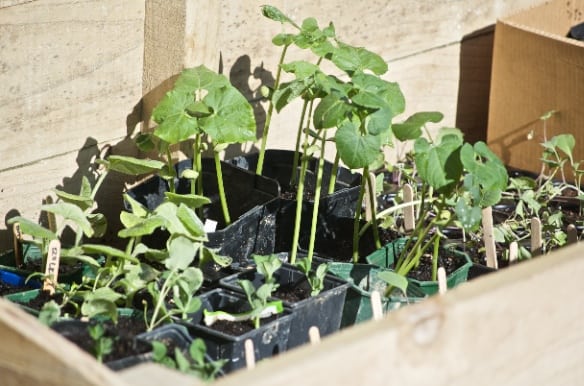 Until we build brick cold frames to match our Victorian style conservatory these wooden versions will do very well.  It also allowed me to build (pardon the pun) on my compost box making techniques.  The key to success in such ventures is having all the right tools and materials including your favourite gardening cushion to ease the pains in your knees from grovelling around on the floor.  From a blogging point of view it is also best to trial the methodology before you embarrass yourself too much.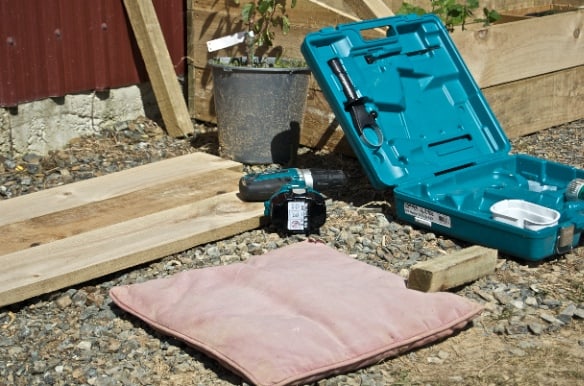 There are real benefits to build blogging though.  It helps you realise your mistakes as you carefully photograph the stages.  Can you spot the undeliberate mistake?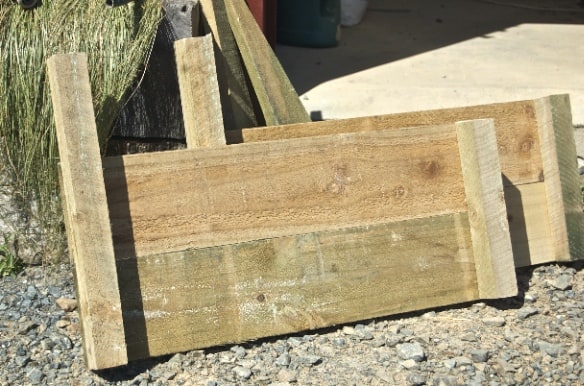 No, thought not.  Best not to make your side pieces exactly the same if you want your posts in the right place.  One needs to mirror other!  Important to keep things real here at Domestic Executive HQ.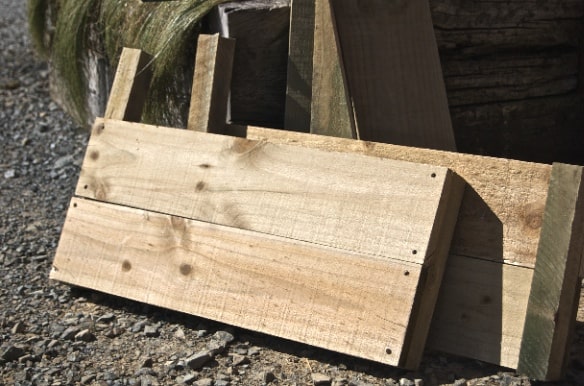 Moving on from Botchet moment.  I'll save you the Hatchet moment getting the first of the pieces on the back of the sides.  When you have the knack it's a piece of cake.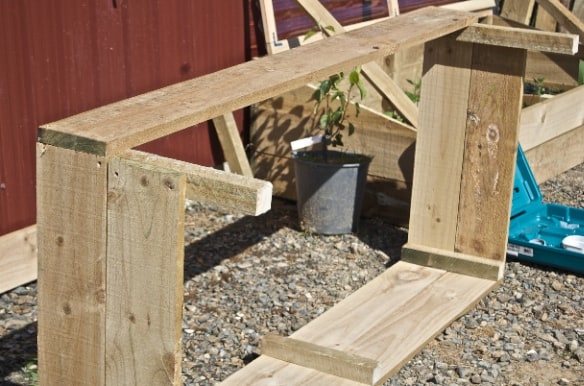 Don't be lulled into thinking this is all simplicity.  There are some tricky moments like the sloping pieces to the side.  That requires some careful sawing.  Good job I have Hatchet and Botchet techniques to draw on.  It may not be a perfect fit but who is judging.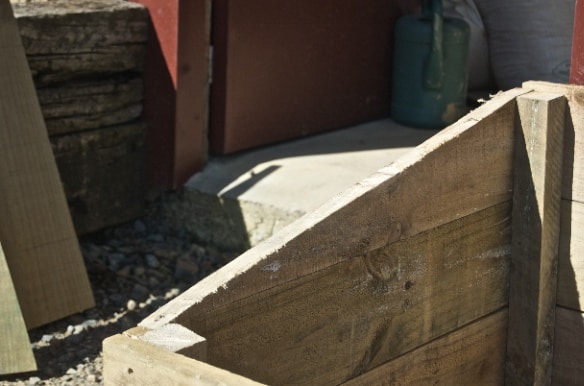 The ultimate in juggling comes about when you need to make the frame for the lid. I can tell you that my mitre skills are not up to much but luckily you can get corner braces to help secure the butted frames.  The hinges play a remarkable role of further structural engineering.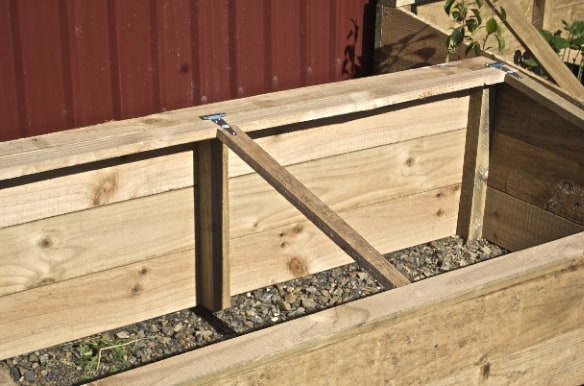 I took my parents advice and went for a poly carbonate covering.  Much lighter that glass which is just as well as each of these frames weighs a ton already. The rather charming supports will keep that Wellington wind from knocking the roof down on my baby plants.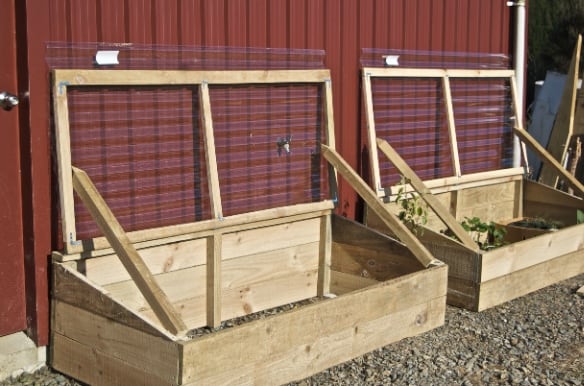 So I'm not the proud owner of two 1800mm x 750mm cold frames.  Oh and an underbed storage box cold frame for extra measure.  Note that you can have these frames full open of partially propped to allow air in but give your seedlings a little protection.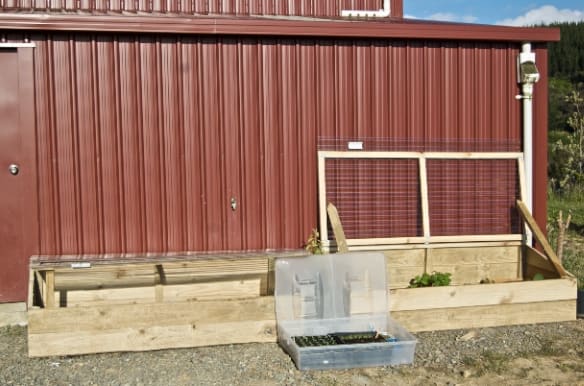 My baby plants will I am sure be grateful for their second home.  A little sheltered enclave for them to get acclimatised before they head down to the big garden.  Which incidently is now finished.  More on that to follow.
The internet is full of great ideas of how to make a cold frame.  I would recommend Hatchet and Botchet Enterprises but their ramshackle ways mean that they are now resting for the rest of the week on account of the splinters and sore hands.  Do you know how many muscles you have in your hand and how much they can hurt when you use them in ways you usually don't?
Seems doing the washing up in hot water is the ideal hand muscle relaxant even if it does add to the drying effect on the skin.  I'm hopeful for a full recovery in time so I can avoid washing up on Christmas Day.