As words go, zeitgeist adds more mystery to its meaning. It packs a futuristic spin on a moment in time. Knowing the zeitgeist works wonders as a sociological ah-ha moment. A mental shortcut that helps you make sense of things whether you're excited or troubled by what happened at that moment in time.
Every so often you come across something that appears timeless. Of its time, yet not. Something so ingenious and enduring yet probably innocuous in its time. Its timelessness is mysterious yet calming. The kind of calm that makes everything feel like the present, the kind of today you want to relax into. To linger and stay a while.
That's why I love to read – the ability to get engrossed in an alternative truth. Where everything is fiction and authentically fake. The kind of fake that you can take to escape from the fake that is causing so much dysfunction in the world right now. That's not to say that fiction is all goodness and light, especially when it comes to a good whodunnit.
But, give yourself a break and read one of my new favourites – books by Josephine Tay. A woman ahead of her time doing her own thing in her own way and making mystery in art and life.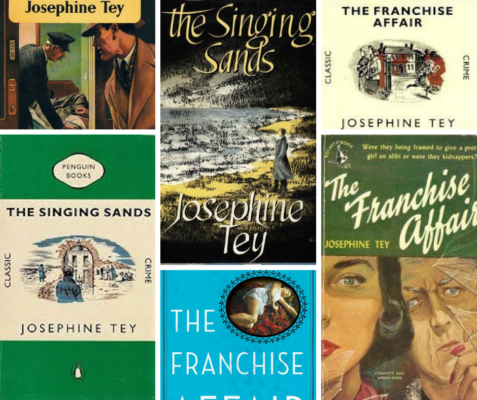 Hard to think that the world needs more mystery right now – without transparency and investigation we'd never hold to the powerful to account. But uncovering the failures and frailties of humanity quite so relentlessly leaves me hankering for a simpler, calmer and more mysterious existence. Living on the edge of the world doesn't mean splendid isolation. As much as the interwebs bring us closer to people in ways not possible 10 years ago, it also brings the challenges of the whole world right in the palm of your hand.
Of late, I've stepped back a little from media both the social and anti-social kind to shake down the sense of despair I have about how we are living life and treating other people. I wish I could tell you that it's made me feel less restless and antsy. More effort needed to bring perspective and healthy disconnection.
Time to down on the basics of life in a slow lane even if it's more mundane than mystery.  What do you think?