It's been slim pickings for the birds since the snow arrived.  These Plovers were distinctly put out to be wading through inches of snow to find something to eat.  The little birds of course were turning loop the loops as they feasted on the chicken food and then snuggled up inside the eaves of the veranda to keep warm. I had to admire the resident New Zealand Hawk who was drifting on the somewhat limited thermals over the valley.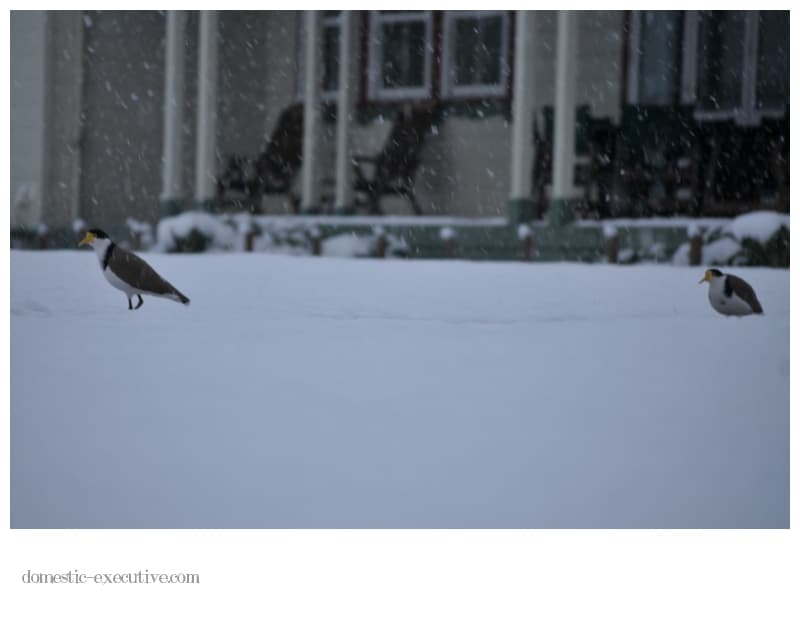 Down in the garden things have been very much frozen fruit and veg.  I am trying desperately not to worry too much about the damage to the herbs and vegetables but fear the only things that would be enjoying this cold snap are the parsnips and leeks who don't mind a touch of cold.  Shame that my greenhouse is bare only for a few lettuces since we were late getting things up and running after the gale wind episode that I'm still trying to forget.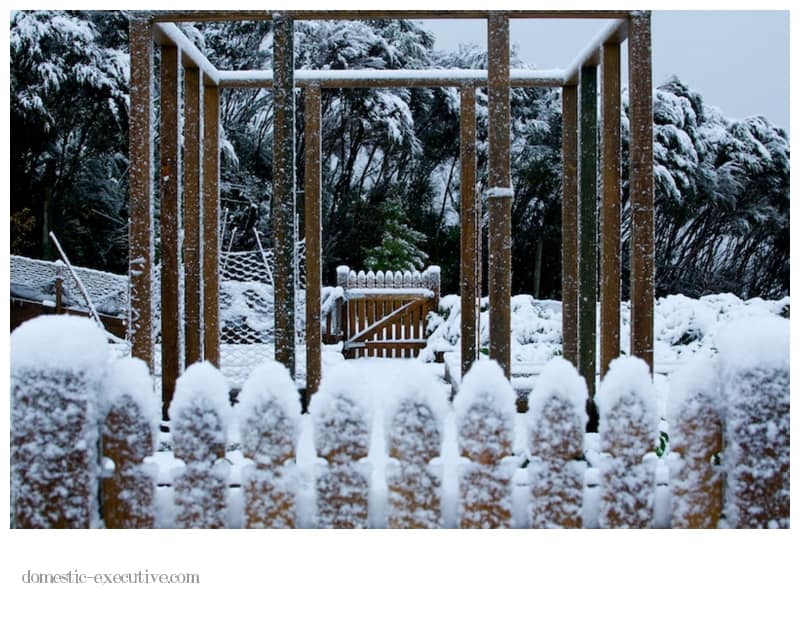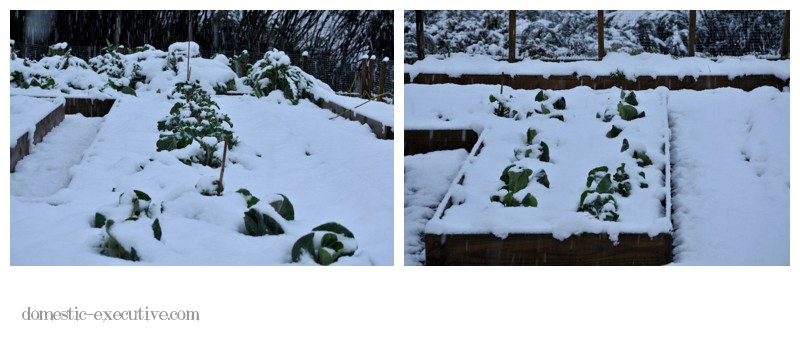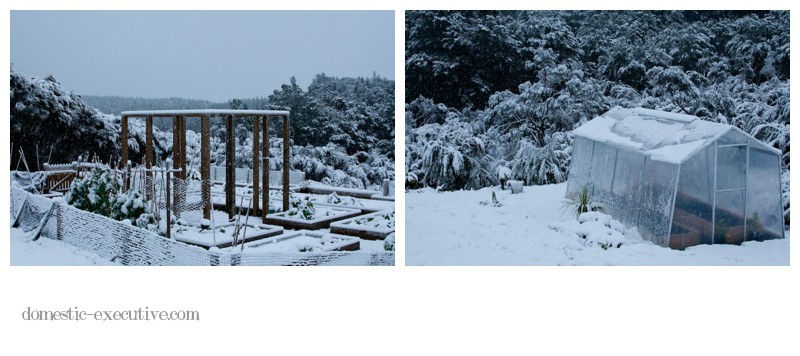 Looking back up to the house I can't help but wish I were a little more reckless and tested out a perfect downhill sledging route.  I do however value my fruit trees which otherwise provide a perfect slalom course.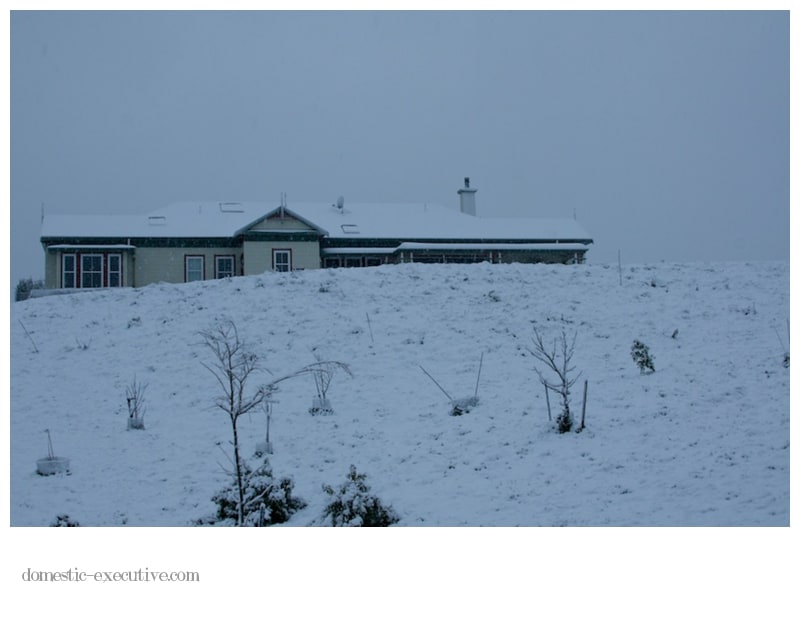 There is of course one obvious benefit from all the snow.  It provides perfect camouflage for the weeds and the perfect excuse to ignor them for a few more days which is more than I can afford to do with the work piling up on my desk after such an exciting day of distractions yesterday.  Today, normal service must resume however tempting it is to escape for a quick snowball fight with the bassets.