Today was like waking up on a Christmas Day and hoping for a snowy festive scene.  I was so excited to pull back the curtains to see if the snow dump forecast had given us a southern hemisphere winter wonderland.  Imagine my delight the snow had indeed arrived. Even in the pre-dawn light I knew we were in for some fun today.
Whilst the Wellington region shivered in a southerly chill we did at least have the added entertainment of not just snow capped hills but a three inch blanket of snow all around us.  This is a first for us,  aside from a light dusting in 2008 which was so light and it was gone the next morning, it doesn't really count as real snow.  I couldn't help but be captivated by the snow dripping everywhere.
Impatient to share my excitement I tweeted what was to be the first of hundreds of photographs I've taken today.
Although I wasn't able to declare a full personal holiday, I have to admit that I've been a little distracted and productivity in the Domestic Executive Office hasn't been high.  But, since snow of this proportion is a rarity I thought I'd make the most of the occasion.  After all with views from your kitchen window like this it's hard not to get side-tracked.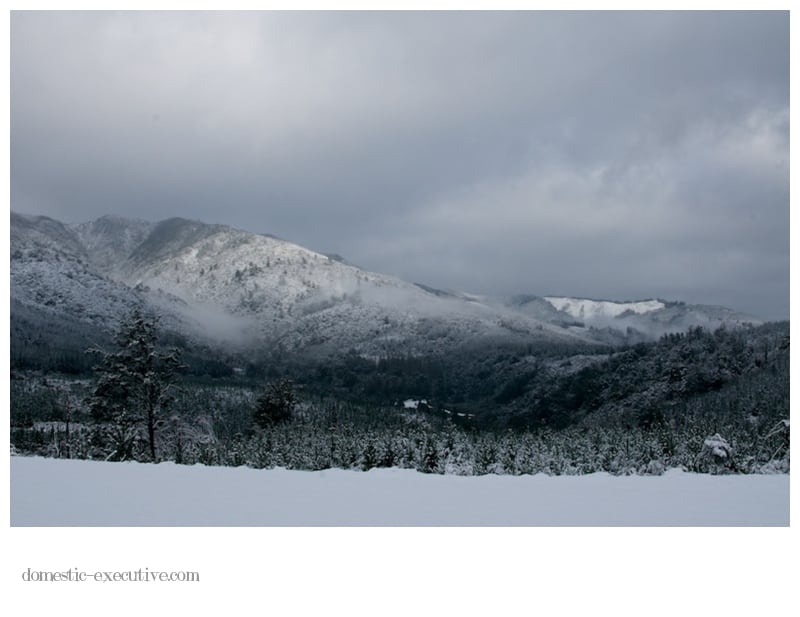 I ventured out before breakfast to explore and check out the state of the local roads which were were reported as closed due to the snow fall.  The Kaitoke Hill was clearly not well prepared for it's big freeze and the Rimutaka Hill Road was also closed after 10cm of snow had fallen overnight.  Although by most people's standards this was really just a snow flurry, I was content to relish in the beauty of the snow in a sharp blue light of early morning.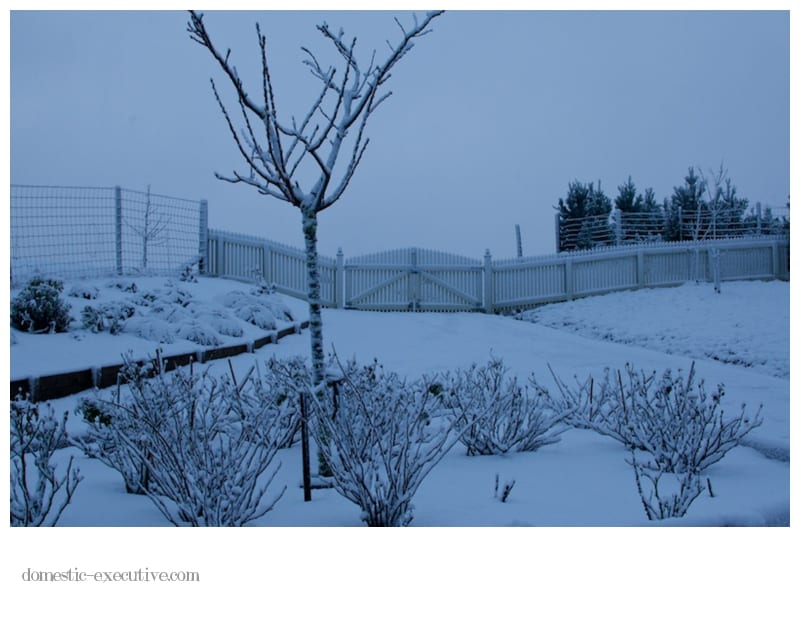 All along the lane snow was gathering on the trees and fencing.  Every now and then the snow slipped off the trees which just aren't built to withstand such adornment.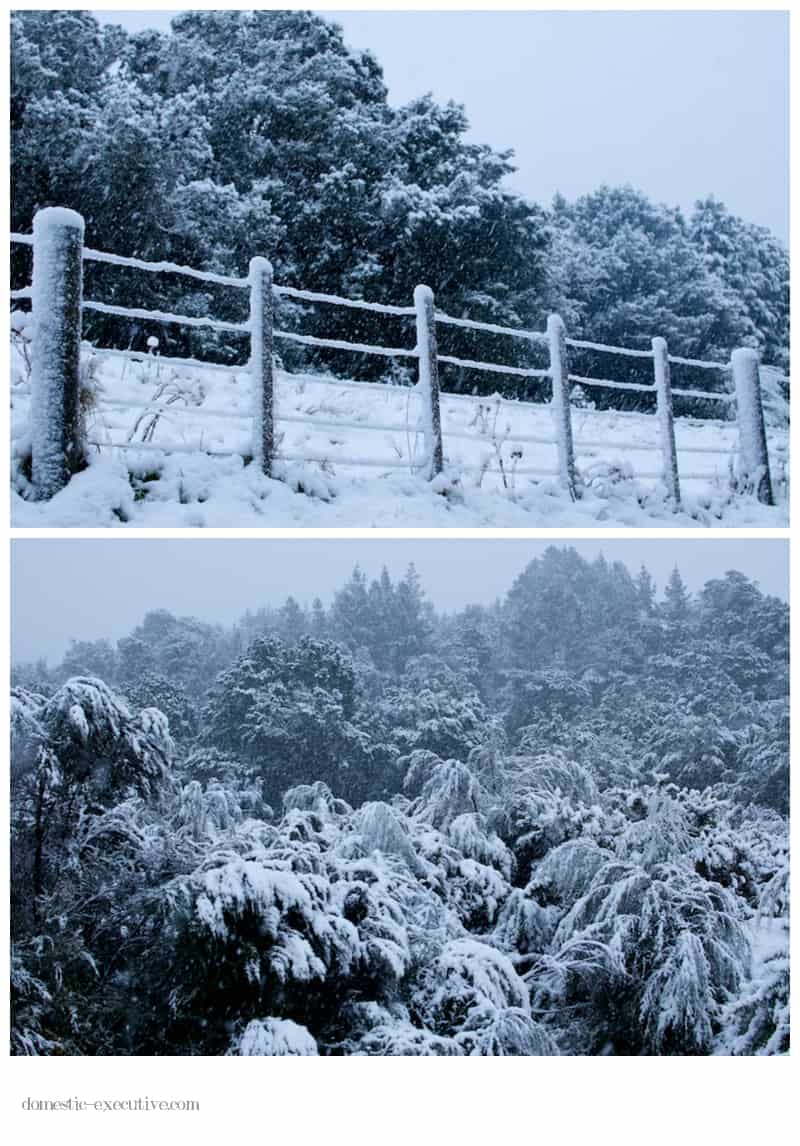 Up on the Loop Road there was a lone traveler making the best of the open roads.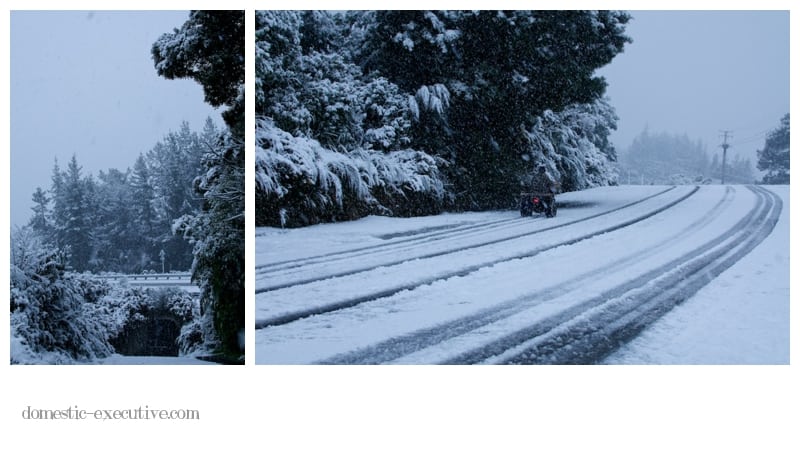 As I wandered back home for breakfast I couldn't help enjoy the foreboding look of the sky which promised more snow to come.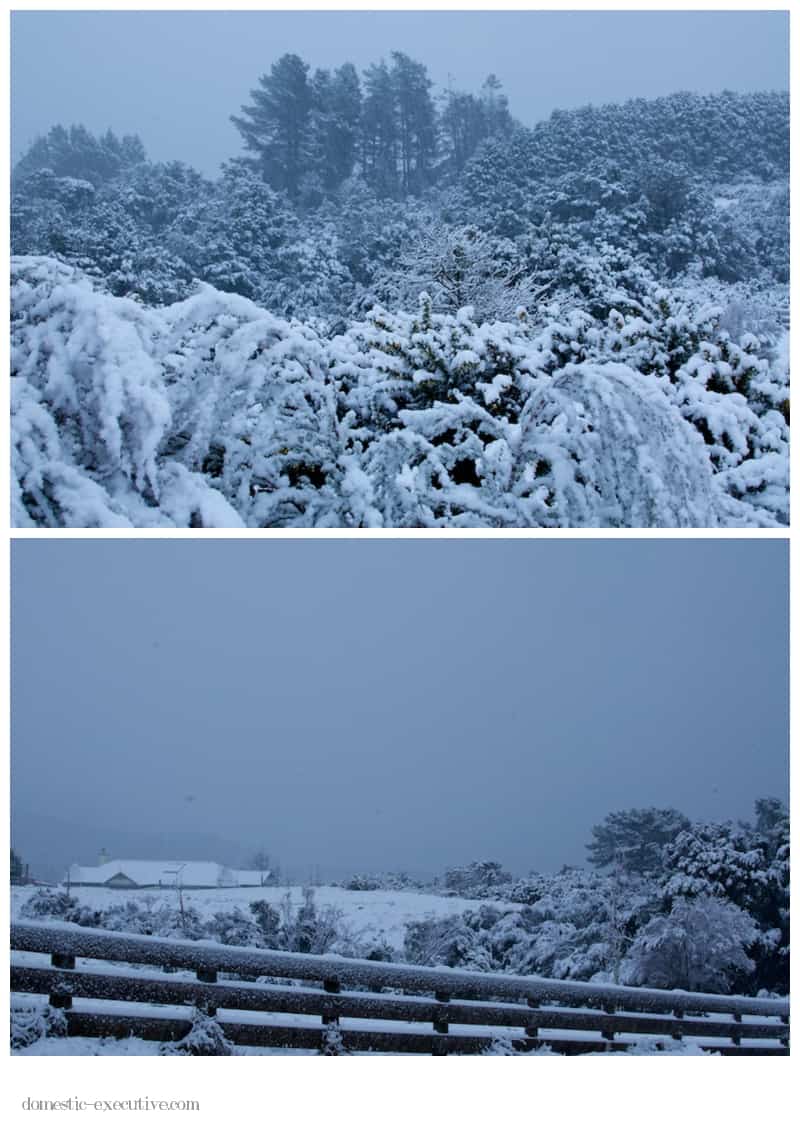 Seeing the pristine snow was quite something.  It would only be a matter of time before it's perfect state would be destroyed by hooning bassets.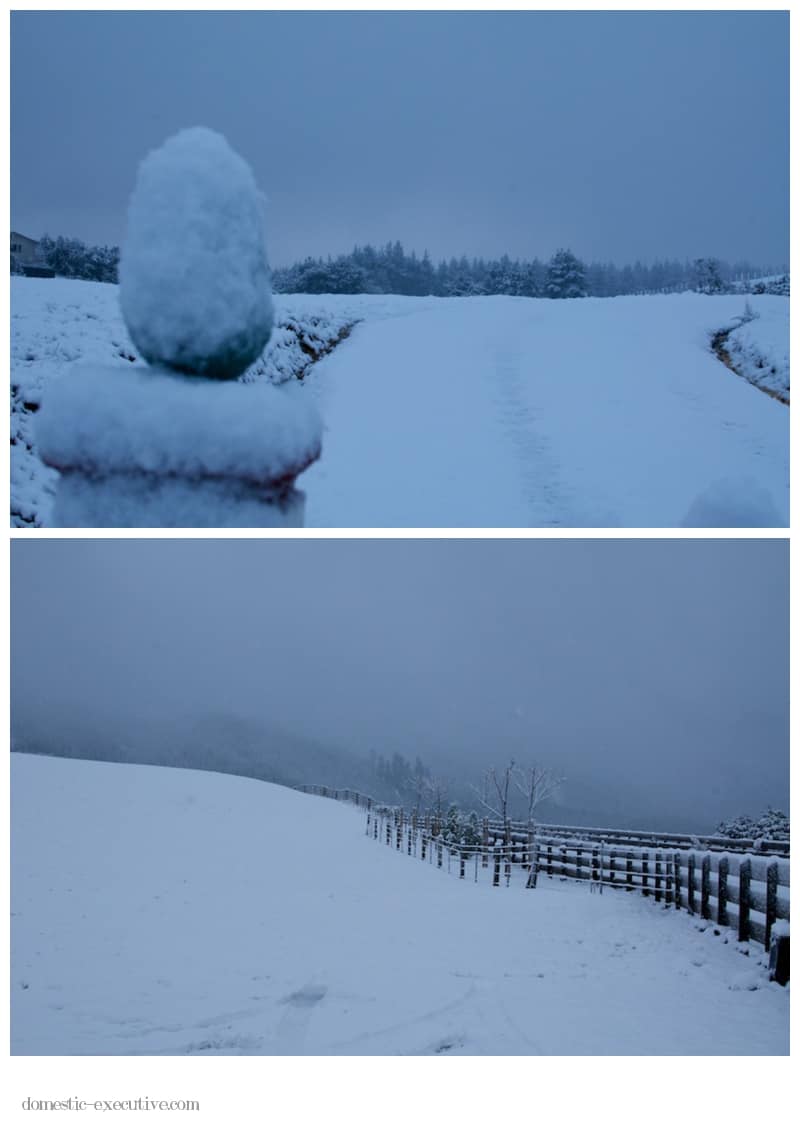 I admit that despite the attractions of this winter wonderland I was pretty worried about the state of my kitchen garden and herb bed which undoubtedly copped the full weight of the snow.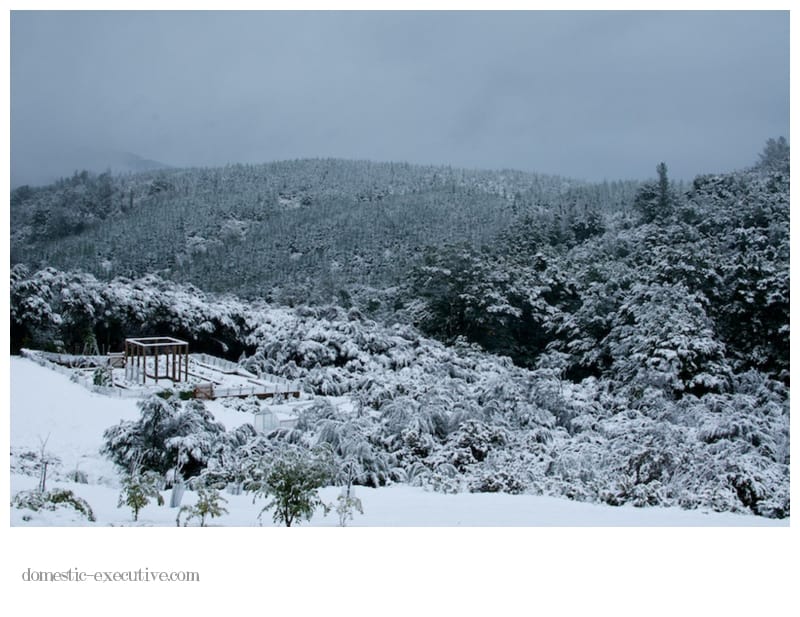 Still, no use worrying about what will be. For today we've been able to enjoy a few winter frolics with the bassets.  Although strangely they didn't like my suggestion of a basset chariot ride.  But if the snow is still here tomorrow I have a cunning plan.