Broad beans aren't something that you really see for sale in the supermarket. Or at least I don't really notice them.  But they are highly recommended in food growing books as something easy to grow and prolific in their crops. But my first attempts at growing Broad Beans ended in disaster when they were beaten down by high weeds and neglect.  I decided to give them another go and we've been rewarded for our efforts.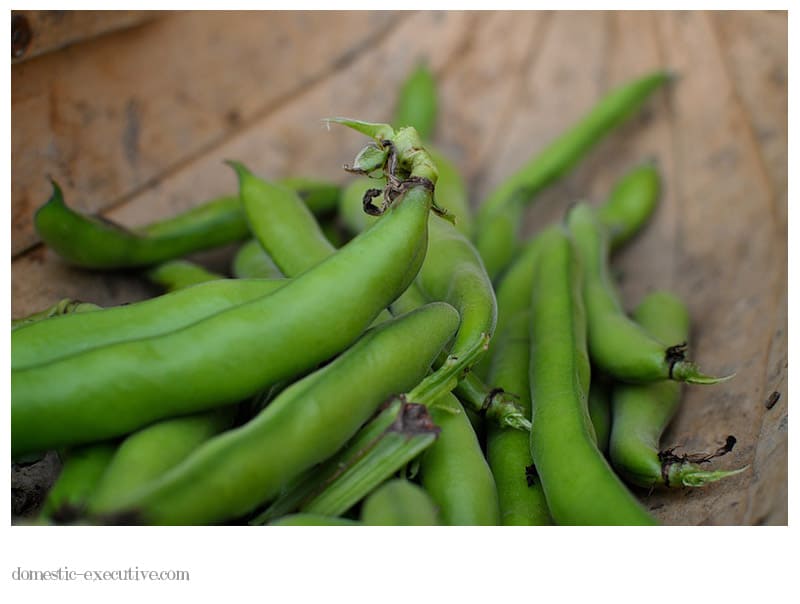 Yesterday I harvested our first broad beans ably helped by the bassets who have now found a new snack to steal from the kitchen garden.  They were very tender and a delight to eat – raw and cooked.  It's just as well as my wall of broad beans has gone into over drive recently.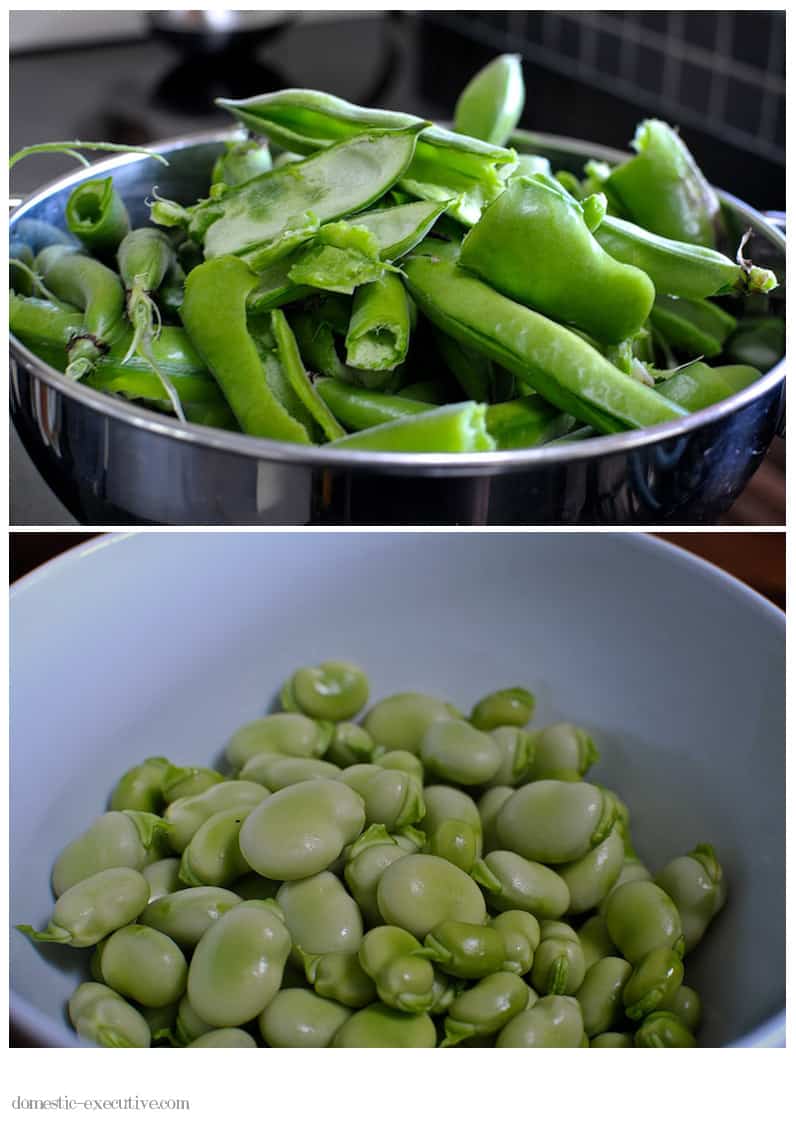 Its time to go shopping for a new deep freeze so we can really make the most of this season's harvest.  With peas, mange tout, cannelloni beans, borlotti beans, runner beans and green beans planted up we'll have plenty of variety of peas and beans to choose from at least!