Fourteen Years ago today – 29 July – MT and I were  married.  Oh how much and how little we've changed in that time. It's traditional on your anniversary to exchange gifts and do something special to celebrate the achievement of marriage for another year.
We did of course but unlike almost every other one of our anniversaries we stayed at home and gone to work.  With our big trip coming up there are only so many days you can take off.  I was thrilled with my gifts. Some beautiful earrings and another cookery book.  But not just any old cookery book – Nigella's Domestic Goddess cookbook –  something I've been hankering for for a while in order that I can follow the path to baking nirvana.
Nigella and her male namesake, Nigel, are influential here in Domestic Executive HQ.  Down to earth cooks and foodies who don't mess with food just aim for simple and delicious with little fuss to speak of.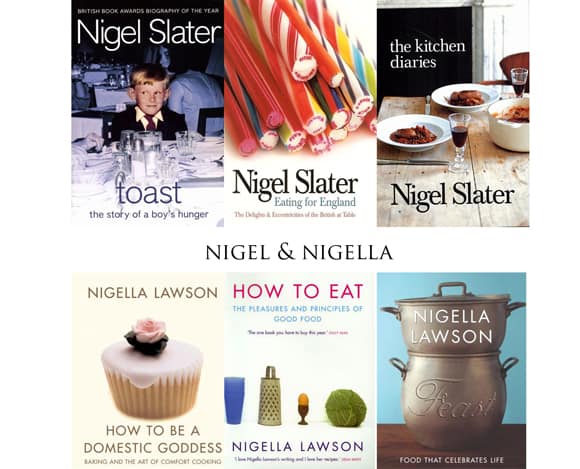 We've got the fully collection of their books.  I've just finished reading Nigel Slater's biography Toast.  Complete with witty recollections it was a delight to read and a refreshing format for what might otherwise have been a pretty unremarkable upbringing.  I'm now ploughing my way through more Slater humor about British food. He has a wonderful way of recounting the food treasures of the past even if by today's standards they would be considered junk food.
One of my favourite Slater books is his kitchen diaries which I read all the way through in my first New Zealand winter when I was gainfully unemployed.  It gave me comfort that even foodies of Nigel's standing can have moments where his inspiration for home catering fails him.  Although he cheerfully regains his food mojo with a trip to his local high street. Slater is an understated writer, his sharp insights are enough to keep you interested and learning something new.  He manages to make all food sound interesting and worth eating – however humble.  What I learn most from Nigel Slater is that food is to be enjoyed and savoured every day.  No fuss, no nonsense just wholesome food.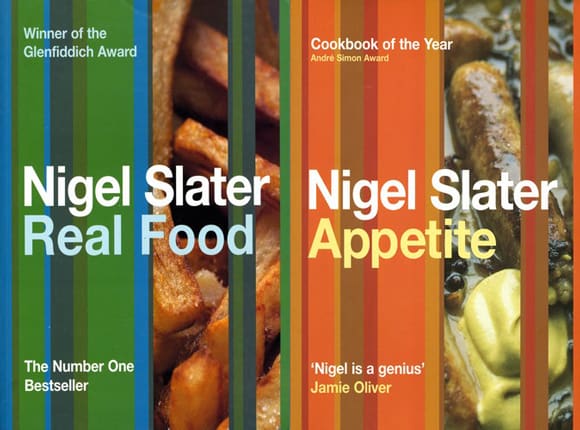 Although great foodie friends, Nigel and Nigella couldn't be more different.  Even everyday cooking is an event. Maybe it's just her TV personae that suggests the glamorous style but I have a hunch that where Nigel plays down food and goes with the flow, Nigella is all about making the glitz and glamour of home entertaining an everyday thing.  I swear by many of her recipes, they rarely let me down and her Express cookbook is an amazing range of easy and tasty meals ideally suited to my Domestic Executive lifestyle.
Now I have the real domestic goddess bible I'm going to start to work my way through it to see if I can perfect my baking skills and even more.  I want to learn how to cook with Nigella's simplicity but with the heart of Nigel Slater.  I'm going for the Nigel&Nigella combination.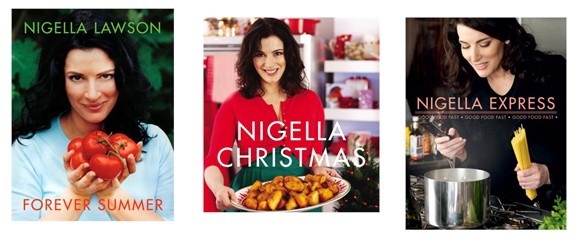 MT is a fan of Nigel and usually cooks from his recipe books – that's when he's not trying out the latest gourmet treats from our Cuisine Magazine.  I think it is something to do with two blokes from the West Midlands having deep affinity with their geographical roots.
So whilst we weren't globetrotting on this anniversary it was nevertheless a quiet celebration I enjoyed.  You can't beat champagne and club sandwiches for the ultimate anniversary celebration.