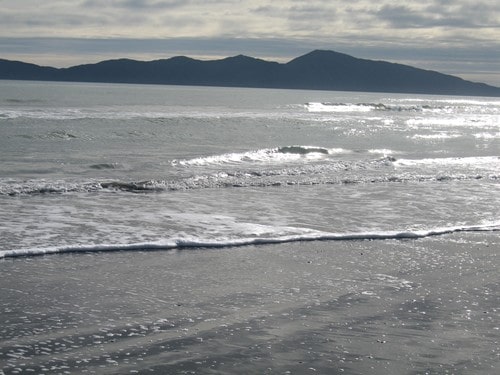 I got married 13 years ago today.  In 1995 it was one of the hottest days of the year.  Today was one of the hottest days this week so we decided to head to the beach.
Suitably dressed in a number of layers we arrived at Paekakariki beach on the west coast north of Wellington to de-layer and leave the gloves and hat behind in the car.  It was a blazing 15 degrees which compared to the freezing temperatures lately felt like high summer. 
This is one of the nicest beaches we've been too. It was the first proper beach the bassets have been to too.  Our first excursion to Petone when they were tiny puppies doesn't really count.  Today they bounded along the sands and made friends with passing dogs.  They drew the line though at getting their feet wet sticking to the dry areas wherever possible.
As they get older their level of obedience is improving although it is usually on the one step forward, two back principle.  Heaven knows what they'll get up to later this week.  But for today they were stars of the show at the beach paying close attention to us and having a thoroughly good time.
Who would have thought that hot July afternoon in 1995 that 13 years later we'd be strolling along the beach on a winter's day 12,000 miles away.  You never can tell what life's going to bring.  Wonder what you were up to 13 years ago.  Do tell!
First up – instructions on how to behave on the beach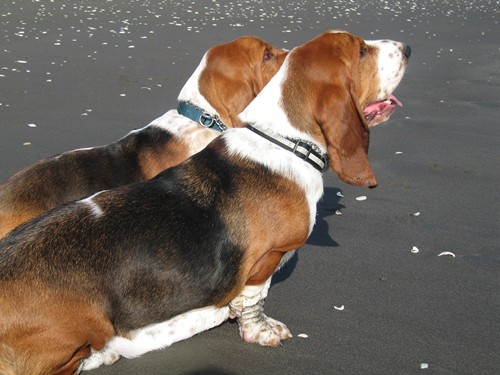 What star pupils!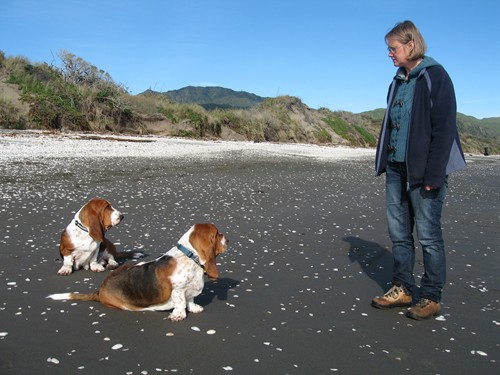 OK, off we go!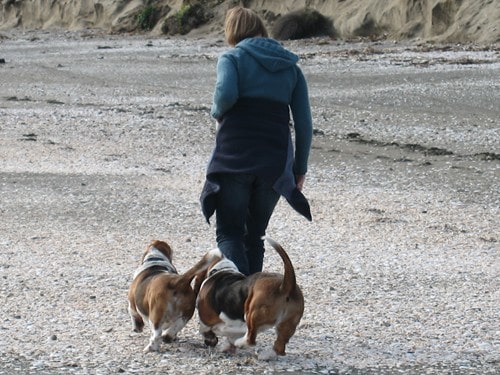 Fortnum's being teachers pet!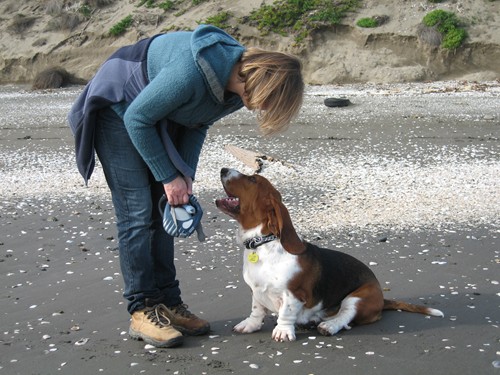 Now he's just being creepy!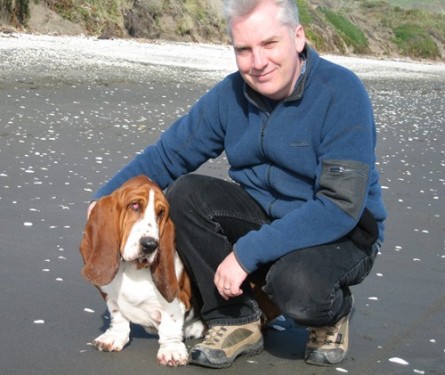 OK Fortnum no need to overdo things!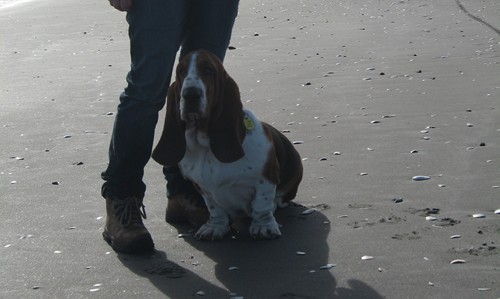 So where's little basset whilst all this clingy behaviour is going on?
Taking a few minutes to squint into the sun!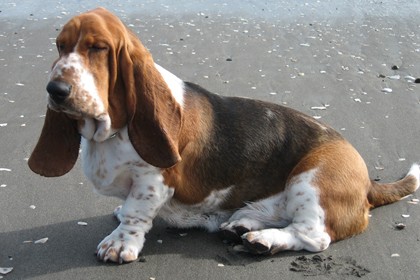 Now following on behind!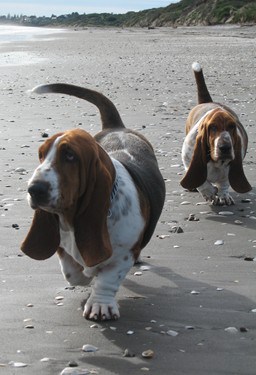 But keeping well away from this!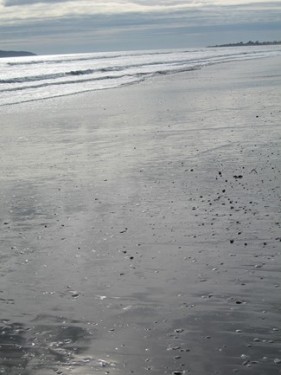 Phew – all that sun, sea and sand.  Time for a snooze on the way home!