It's a case of water water everywhere right now.  It's been raining solidly for more than 24 hours and the cold southerly wind is making life at least 5 degrees more uncomfortable.  The Met Office was recommending 5 layers of clothing to feel comfortable.  I have been following their advice when I go outdoors.  The bassets don't seem too bothered by it all if they thinking there is a sniffing adventure to be had.
A walk through tunnel gully does offer some shelter from the worst of the rain.  It was also an opportunity to check how the streams are flowing after all this rain.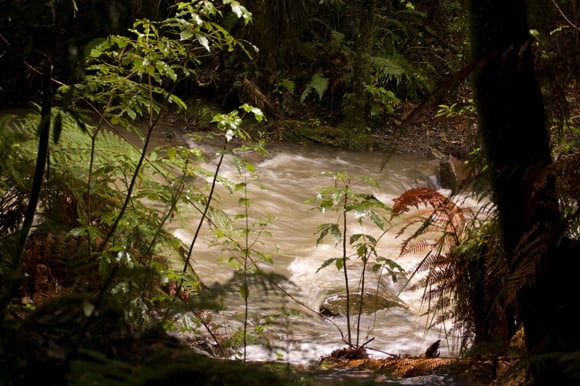 As you might expect after 56mm of rain in the yesterday and today the streams were flowing high and fast.  Fast enough to keep the bassets out of their normal drinking hole. Regular readers will remember it was like this only a week ago.  Except the waterfall was flowing faster and fuller this time.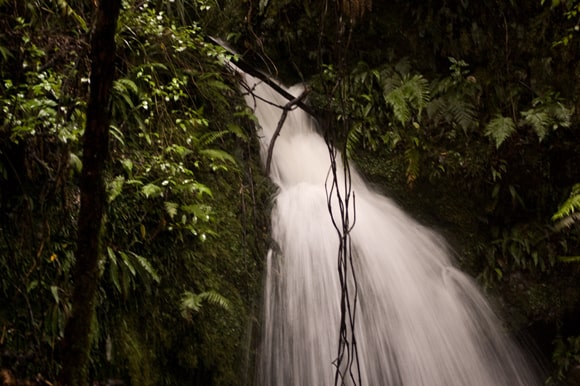 Yes this week there was plenty more splashing.  Apologies, this picture is slightly blurred but it was the best I could do today.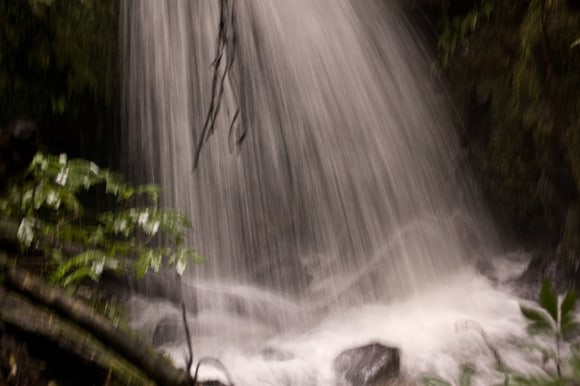 The water was definitely crashing to the ground.  Enough to keep the bassets amused and looking around for what was making them wet.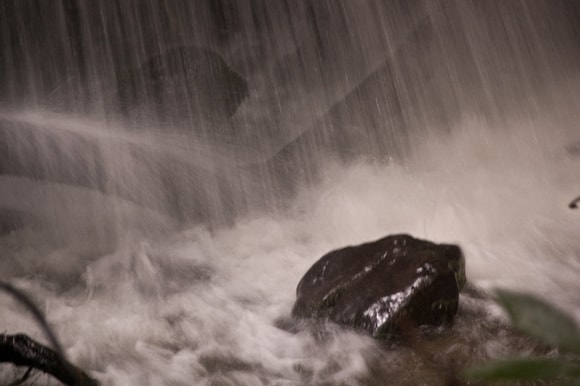 I was really struggling to get the right shutter speed to capture this fast moving water.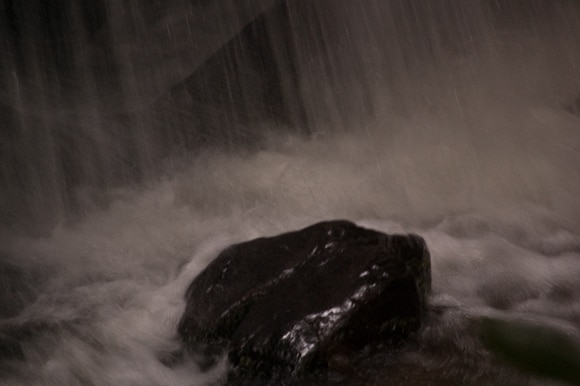 But I think you get a sense of what it was like.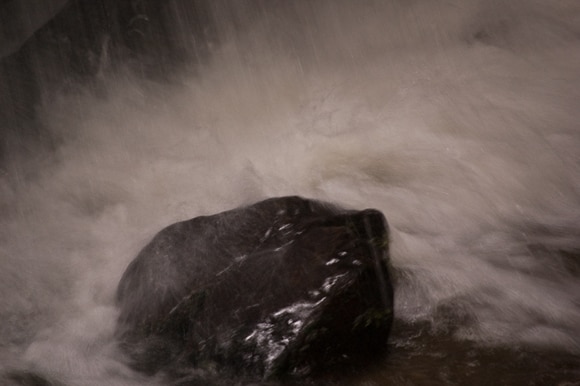 This water is normally a babbling brook not a fast moving stream.  If it doesn't stop raining soon I can see this turning into a full blown river soon.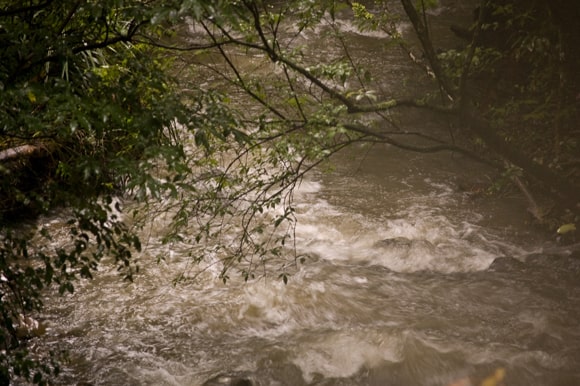 Looking at this sky I don't think it's going to let up anytime soon.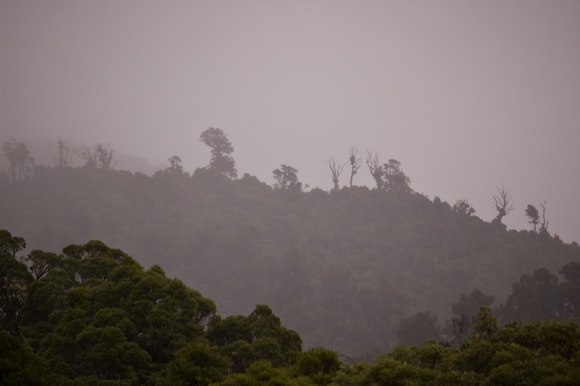 Despite the wet weather the bassets and I enjoyed our walk today.  At least until we became separated and the bassets decided following another dog was preferable to walking with me.  It was case of they were there one minute and gone the next.  I admit I was pretty frantic running after them and not finding them.  I was just about to call in some neighbourly reinforcements to try and look for them that I suddenly heard a deep bellowing bark from deep in the bush.
In the hope that was big basset shouting I kept calling and headed towards his bark.  And then they were there, complete with lone Labrador.  They both came charging over to see me.  I don't know who was more relieved me or them.  They were hooked back up within a few seconds as I wasn't taking any chances that they may make another break for freedom.
I certainly wasn't up to chasing around in this bush again.  That's a lot of trees for a basset to be hiding in!