There is something enticing about clouds that hang in the valley.  They are calling you to pay attention.  To stop and look at the view.  Any old excuse for me to take a few moment and stare at the view.  Well it is a weekend and if you can't linger looking out the window then when can you?
It was nice to finally be able to see the view after the mists that have been shrouding the hillsides and what seemed like a permanent wave of rain and showers.  It is at least handy to have such an advance warning system and give you enough time to hot foot in or fetch the washing in from the line before the precipitation finally reaches the back garden.
With all the rain I was sure that the streams in tunnel gully would be overflowing.  We weren't disappointed.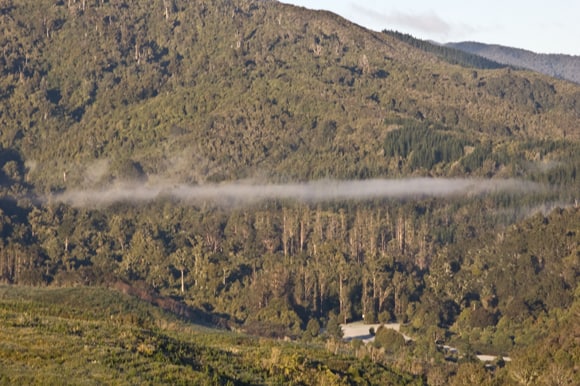 A rare opportunity to see the waterfall. It was coming down with a heck of a clatter, spraying water all over before rattling off down stream.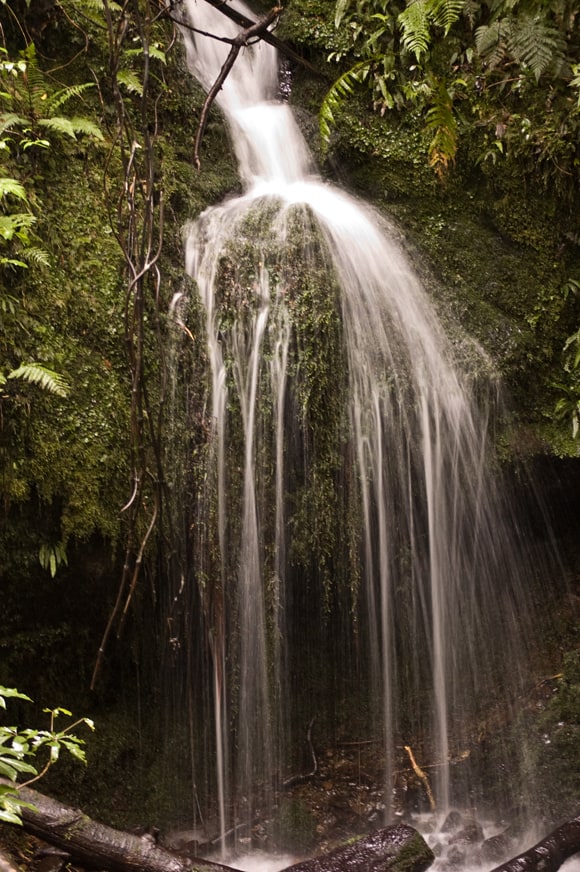 I still haven't quite worked out the right settings to capture moving things but I think these photos give you a sense of the scale and speed of this waterfall.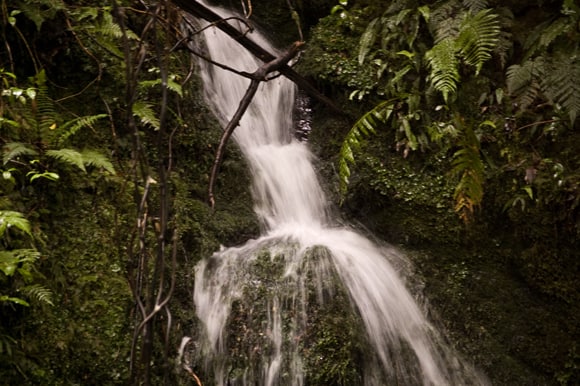 Further downstream things were a little calmer but nevertheless moving at a fast pace.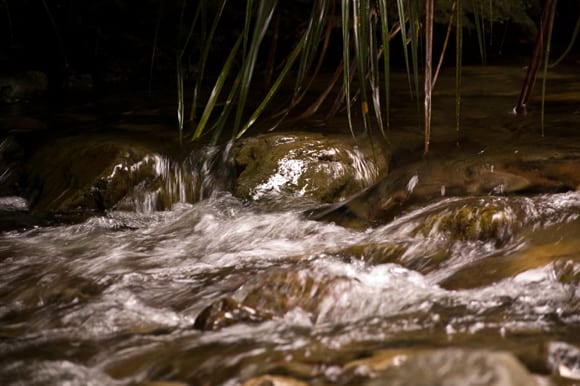 The bassets weren't getting in too deep this time.  A little too fast moving for their liking.  I love the glassy effect you get of water moving over the stones.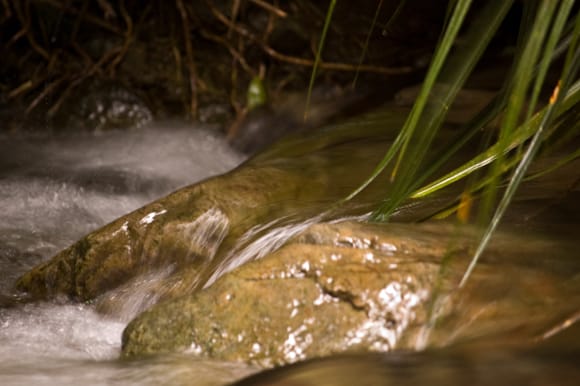 Up high the bush canopy is bursting with life – a verdant green that is lush.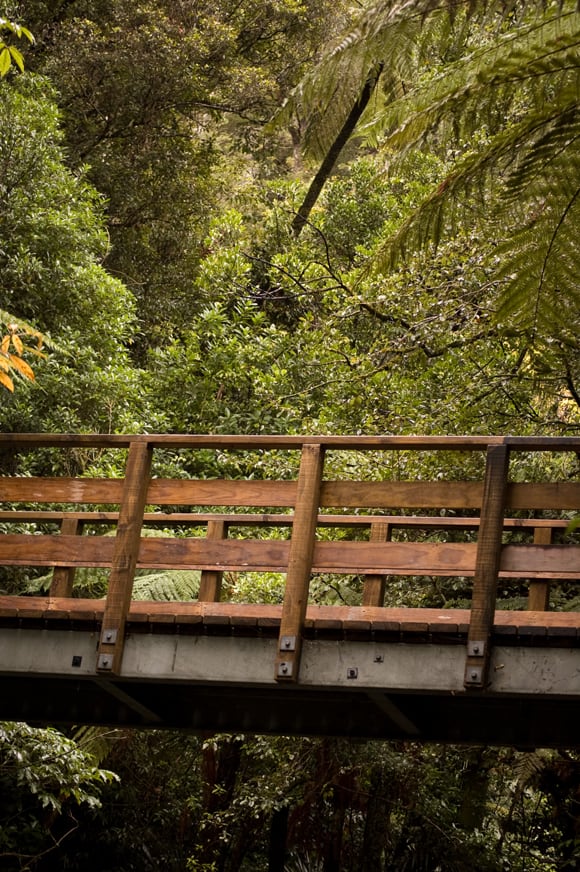 It wasn't long before the break in the weather closed in and we were once again shrouded in cloud and rain again.  We make better judgements now about when to walk the dogs and generally we time it right.  Enough time to get a good romp around the bush and back home to the fireplace.  Then we can all sit with ease and watch the weather come up the valley content in the knowledge that we've had our daily constitutional and we don't need to go out again and face the weather.  Well not at least until the chickens need to be put to bed!