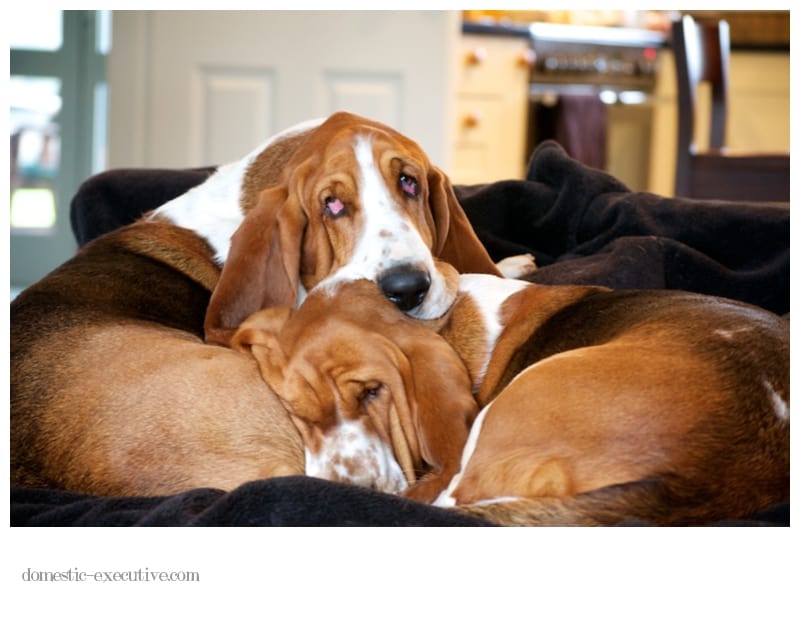 It's not as if we need any more cute basset photographs on this blog but sometimes blog posts aren't planned or in my case are not really planned at all.  So here's a spontaneous post of basset hugging in honour of all those precious pets in the world.
I tweeted about the fact that our Mad Rooster George died last Friday.  I still can't quite get over the fact I don't hear him every morning nor need to go into almost daily jousting with him to herd him back into his pen so the hens can have their breakfast in peace.  I didn't realise my love-hate relationship with the pesky bird was more affectionate till now he's gone.  I hate to say it but the whole chicken keeping thing has lost some of its excitement especially when the ladies are not laying right now.  I resisted so many people's suggestions to dispatch George and I'm glad I did. In truth he was a precious pet that now we miss.
Watching a documentary yesterday about Paul Liebrandt, the chief screened as part of the NZ Film Festival there was a moment when he was sitting on the sofa with his chiuaua and said that he was a better person because of his dog.  I tend to agree.  Although it's the notion of having a caring responsibility (whether its animal, human or vegetable) that forces you to be a better person.
Last week one of Fortnum and Mason's Day Care Buddies Skooter was put to sleep due to illness.  She was a lovely dog and I'm sure that her family are missing her something rotten.  It made me want to hug my bassets even harder for all there annoying habits and muddy paws they bring such laughter, love and comfort to us.   It's precious and priceless so today I'm shouting out for all those precious pets in the world.
Now go hug whatever is most precious to you.