All the photography experts tell you that you need to get into the photography habit if you're going to master your photography skills. They recommend carrying your camera with you all the time and taking photos every day. I try to follow this wisdom but some days it just doesn't happen, however organised and disciplined I try to be.
You guarantee that when I'm not prepared or not in the mood to make an effort the best photographs stare you in the face.  When this happens you either have to grin and bear the missed opportunity or run like the wind to grab your camera bag.   This morning was one of those mad dash moments.
Boy and I glad I did.  Without that sprint which admittedly caused some alarm with the bassets I wouldn't have captured the beauty of a winter's morning.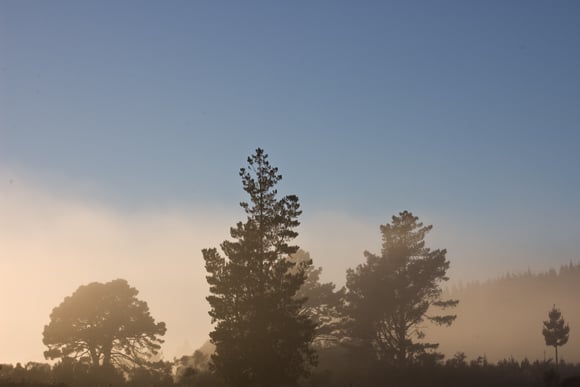 The sun was almost up, the skies were clear and the mists were travelling along the valley.  It was eerie and beautiful at the same time.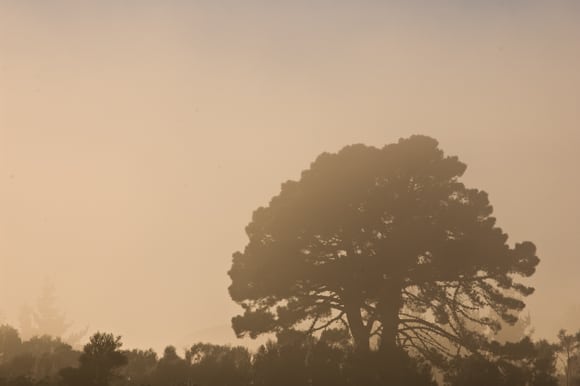 The way the mists shrouded this tree seemed to accentuate the silhouette. The colour range was incredible. The whole landscape seemed to glow.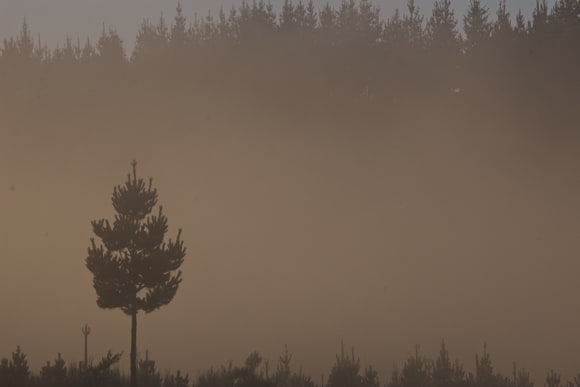 And then I turned around to point the other way.  The sun was kissing the hillside in places lighting up in an amazing way.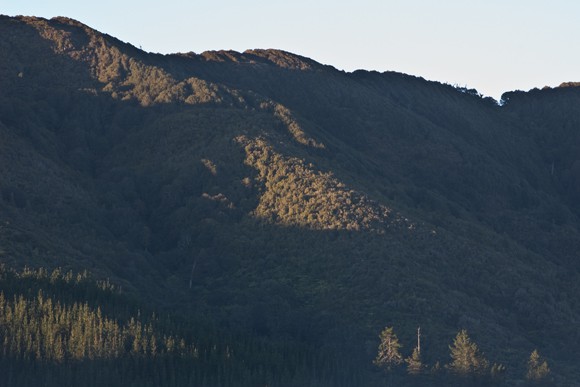 Thank goodness for my infinity lawn as you could see how the frosty lawn was in contrast with the big country views down the valley to Tunnel Gully.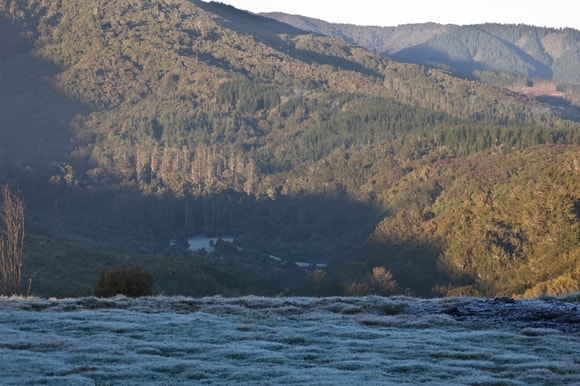 One of the brilliant things about photography is you can share the moment as you savoured it with others long after it actually happened.  All these shots were straight out of the camera.  If I had mastered the art of post-production with the new photo shop package I'm sure I could have brought out the colours even more strongly.  In the meantime, hope you get a sense of how beautiful the winter's morning was today.