Amongst the native hedgerow there are often ornamental flowers.  Agapanthus are one of those.  They can be seen in drifts all over New Zealand – blue and white – making a cheerful change to what can be otherwise a pretty green outlook.
The downside of having agapanthus is that they can take over though.  They multiple and proliferate in vast numbers if you let them.  There are worse things to have proliferating on your land though.  Gorse, thistles, brambles.  Hmm, who has lots of those but no agapanthus?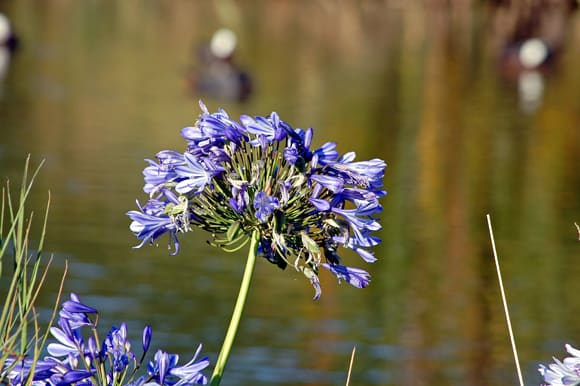 There is a swathe of agapanthus close to a man made lake opposite our country station at Maymourn.  I took the opportunity to get close up the other day and take a few snaps.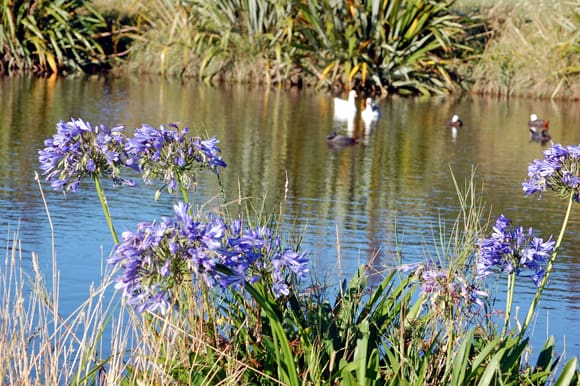 I like the way they mingle in the long grass at the edge of the water.  See those waterfowl in the background?  They didn't like me getting too close I can tell you. This pair were decidedly spooked and shot off into the water.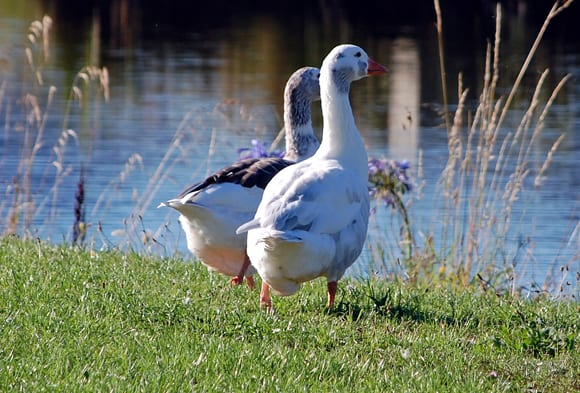 Not very friendly but I can see their point.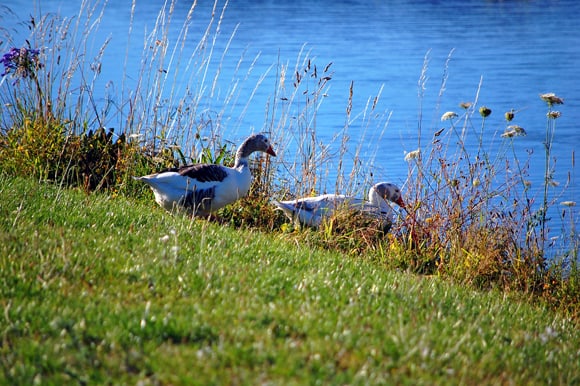 No they had somewhere else they'd rather be.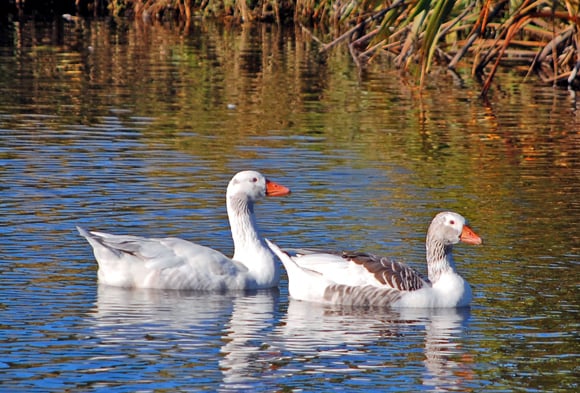 It's a wonderful spot for them to swim around.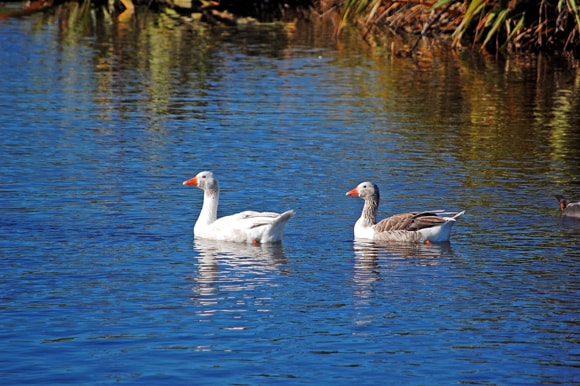 You see they had some feathered friends they'd rather swim with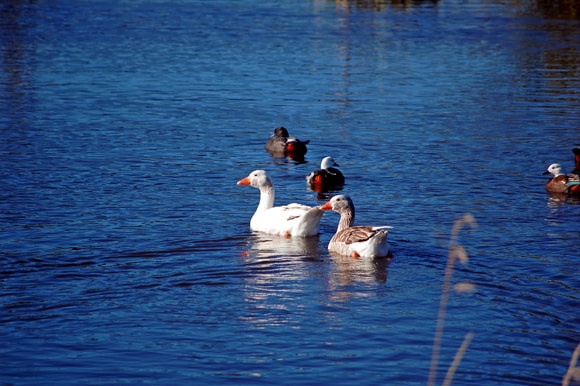 In fact there were quite a lot of other friends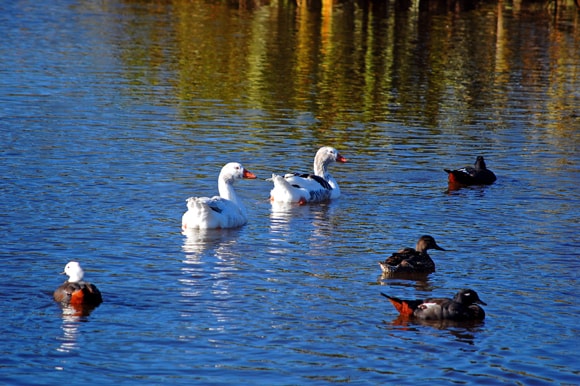 These ladies were in a hurry too to get away from me!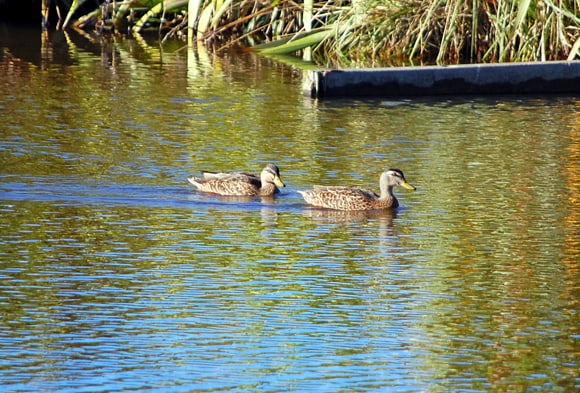 Oh no, they just wanted to catch up with their friends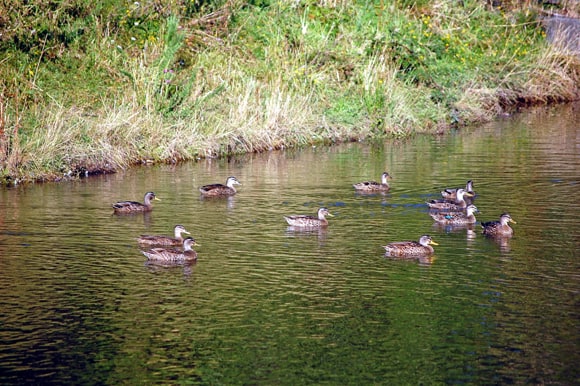 Don't you just love their multi-colours!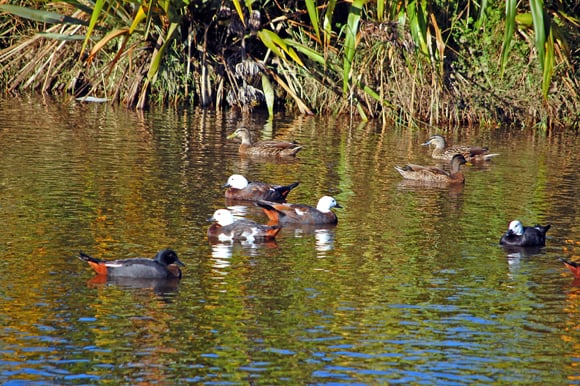 Yes, I enjoyed watching these ducks and geese.  I would have stayed longer but the train with mu commuting husband arrived and I thought he might want a lift home!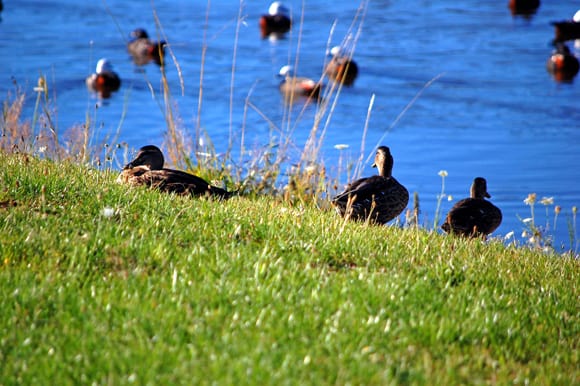 Snapping these critters was actually quite hard – they move fast and can change direction at a moments notice.  At least it was good practice and I'll be back another day to see if I can tempt a puhkeko into my sights.  Now they are truly funny birds to watch.  No common sense at all.  You"ll see of them flat on the road – get the picture?