It's not hard to see the attraction of sailing – the feeling of wild abandonment and connecting with the rawest of earth's elements.  Sitting back and enjoying the view is of course my sort of sailing, where you leave all the hard work to an experienced crew. With so much to look at on our Akaroa harbour excursion this was an exciting trip out and my camera was put into overdrive for a while to capture a glimpse of our marine adventure.
Before we set foot on the boat we were promised Hector Dolphins, Penguins, Seals and plenty of birds.  And boy did they deliver a show for us that afternoon.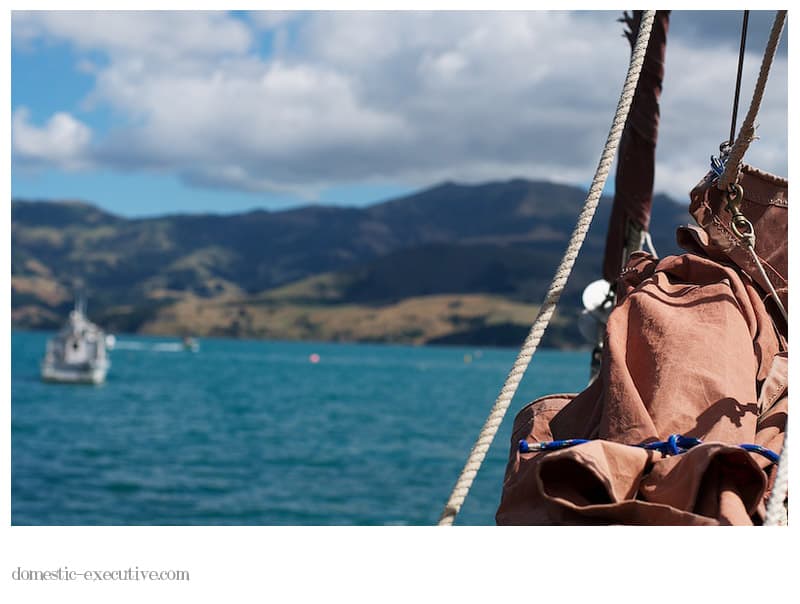 The first creature we saw was a Little Blue Penguin.  They are tiny – the world's smallest penguin – but still have that attraction that all other penguins have to me.  Their cheeky charm was hard to appreciate fully as they bobbed around in the harbour but it was clear by the prolific numbers that these were happy penguins out for a spot of feeding.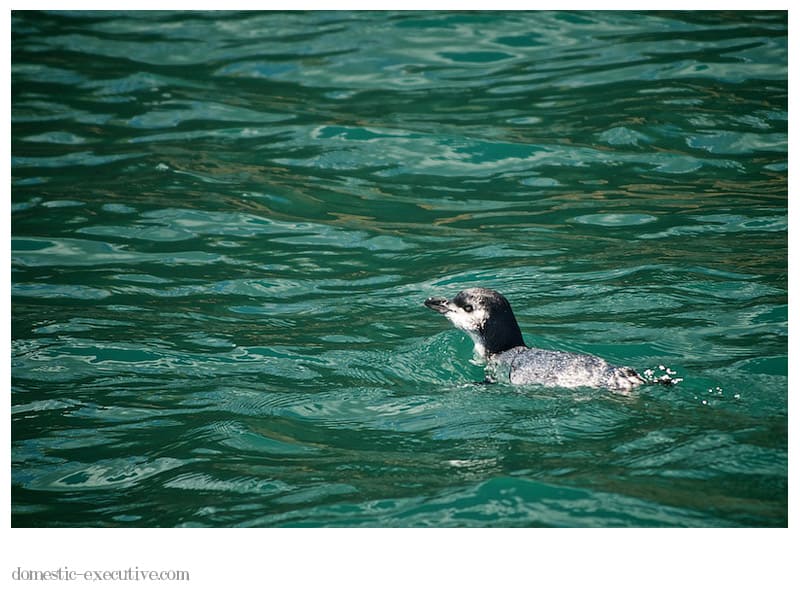 There was plenty of competition for the fish though from the Cormorants that littered the rocks along the harbour.
There was a small colony of New Zealand Seals were out playing and sun bathing – real crowd pleasers. I couldn't help being amused at this little chap's regal stance sitting on the rocks.
As we headed out into the Pacific Ocean the real stars of the show came into view the much talked about Hector Dolphins,  It was quite something to see so many dolphins in one place.  They were total show offs swimming alongside the boat, smiling and waving at all the camera's pointed at them.  They were mesmorising to watch.
For all the cuteness of the dolphins they were rather upstaged by a couple of Albatrosses flying around the boat.  I'd first seen an Albatross more than 10 years ago in Dunedin where I almost fell over the edge of a cliff as it came in to land at it's nesting site.  I was taking more care this time around and just stood still as these magnificent birds glide and swoop as they looked for a fish snack.
All in all this was a boat trip to truly remember.  As we supped our afternoon tea after all the marine entertainment I was struck by how lucky we were to see such magnificent wildlife at close quarters.
As the sun shimmered on the water it was hard not to feel at peace with the world.  A moment of tranquility – just as nature intended.