Making the effort to reach isolated parts of New Zealand is almost always rewarded with a slice of kiwi paradise.  All around the Banks Peninusla are isolated bays providing sheltered beaches and stunning views.  We took a trip 20 minutes out of Akaroa to visit Le Bons Bay, it was simply stunning.
Although I was tempted to swim I didn't have my togs.  Skinny dipping was an option but for the two men who cruised into the bay with their boat.  I'm shy like that.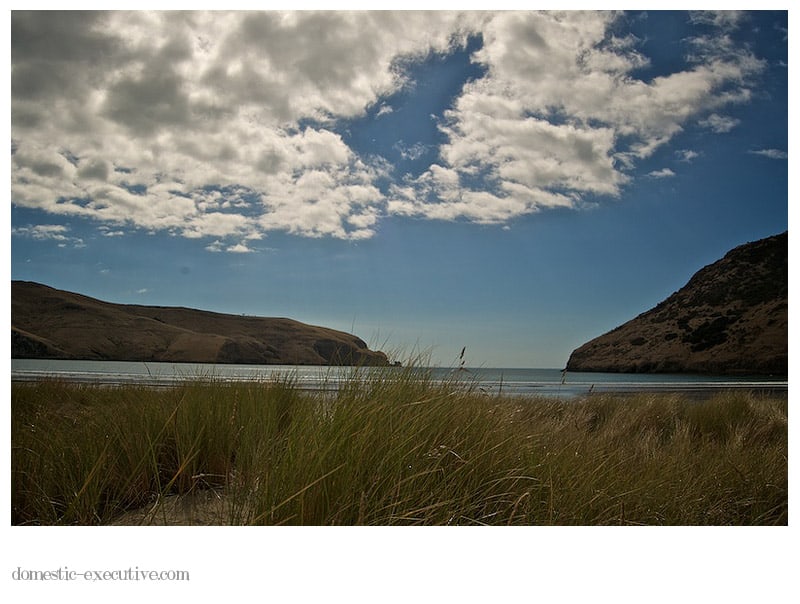 Behind the beach was a small settlement of houses and baches. If I were ever to want a place at the beach this would be the sort of place I'd like. A secret enclave with just a few people around to know that you're not completely on your own.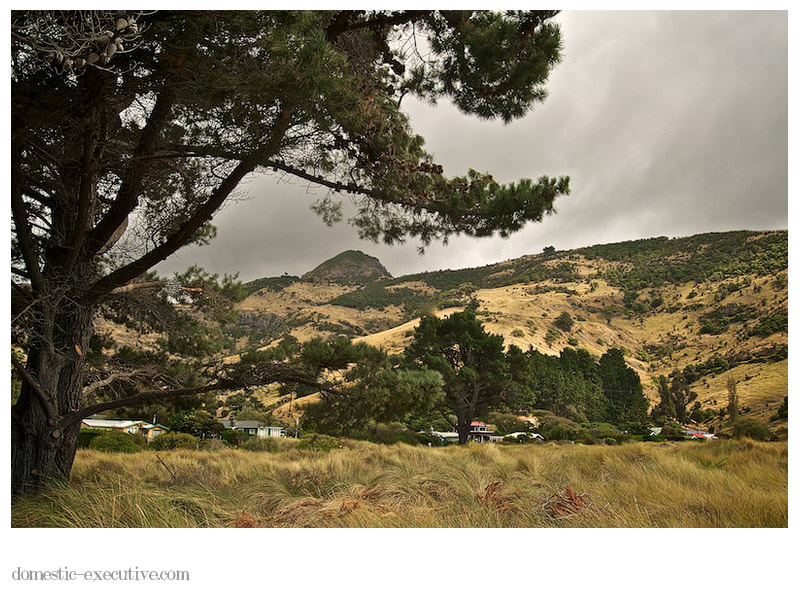 There is nothing like a stroll on the beach and looking out to sea. It's places like this that you get perspective on New Zealand's true isolation from the rest of the world.  Straight ahead several thousand miles away is South America.  Nothing in between.