In just a few weeks we'll have a fig tree to add to our orchard.  So in years to come we'll be able to make this week's recipe using our own fruits.  Until such time we'll have to make do with what's on offer in the supermarket. But wherever you get your figs from this is one recipe you should add to you weekday menu planning. It's simple, quick and very tasty.
I had started to get stuck in a rut again over household catering.  Then my Cuisine Magazine arrived in the mail, New Zealand food pornography at it's best.  The perfect way to cheer yourself up and also find something new to cook.  Although published in a winter edition, I'm sure this recipe will be as good at any time of year.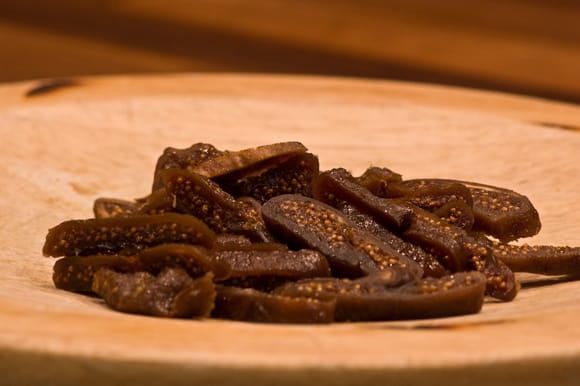 This was billed in the magazine as a one pot wonder and they were right.  Spice Chicken and Dried Fig Tangine is full of fresh flavour with a hint of heat.  The hardest bit is getting together all the ingredients but that only took a few minutes. You'll need to chop a red onion, grate some ginger, pull together chilli flakes, tumeric, cinammon, coriander seeds, salt and pepper. Oh and slice up those figs.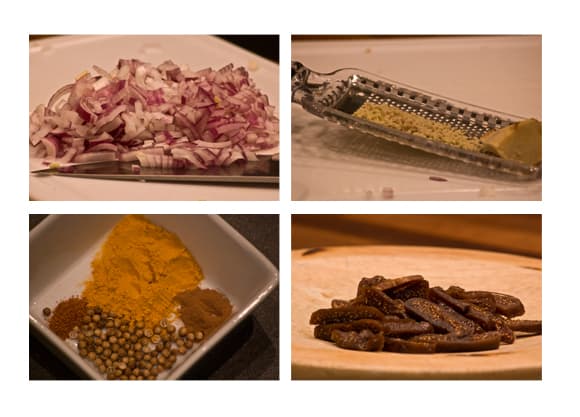 Now the hard bit is over, it's time for the culinary magic.  Saute the red onions and ginger in the butter until soft and fragrant.  Add the chicken and fry until sealed and just coloured.  Add the spices and season with salt and pepper.  Finally add the couscous, stock and figs.  Cover with foil or a lid and put in the oven for 20 minutes.
Uncover and check that the couscous has soaked up the stock and then fluff it up. The recipe said serve with cos lettuce with radishes with olive oil and lemon juice, scattered with olives.  I served it with some baby spinach and tomatoes.
If you'd like the full recipe you can download it here.  Enjoy, I certainly did!