It's hard enough to get a bombshell dropped on the health of your nearest and dearest but a double whammy to know that the finger of blame is pointing at you. Pies, pastries, cakes and other cream laden goodies are the devil's food and no doubt a weekend vice here at Domestic Executive HQ.
My ambitions for supremacy of the Art of French Baking, or indeed any sort of baking must rest a while and perhaps indefinitely. No more all butter croissants, ginger baking  and – I can hardly say it – no more pizza on a Friday night.  All I can say is that it's just as well I managed to make a pumpkin tart before the shutters came down.
Researching all the possible options for the best dietary habits for keeping cholesterol low are already making my head ache.  Low cholesterol, paleolithic, wheat free, low carbohydrate the list seems endless. It's times like this you really wish the medical and nutrition professionals would have a common view. The only thing that they seem to agree on is that a moderate amount of red wine can be good for your health 😮

The thought of overhauling the pantry stock feels a little overwhelming but that has to be the way to go. My wide variety of gluten laden flours must be retired and the sugars, chocolate and other oh so tasty snacks banished.  In future it's all going to be wheat free, low fat and only natural sugars.  Oh course my instant reaction is all that we will be deprived of with change in dietary habits although there is a whole new world of culinary adventure to be had.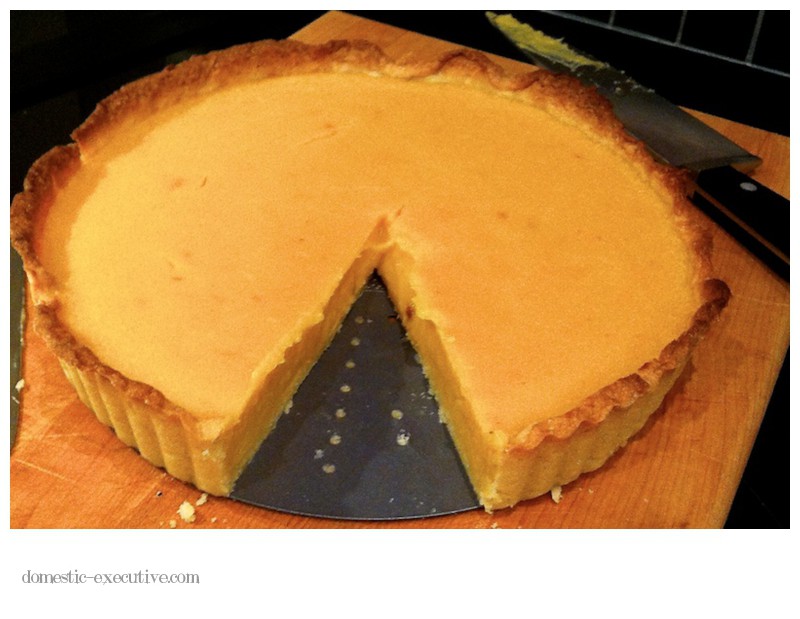 For now I shall allow his Lordship to express his own story!
Cholesterol bombshell: no more cakes, pastries, pies, cheese, ice cream, eggs, sausage rolls, the list goes on. And on.

— Martin Treanor (@m_treanor) June 18, 2012
To be replaced by lentils, oats, fruit, bran, veggies and oily fish. I'm still struggling to see this as a fair exchange.

— Martin Treanor (@m_treanor) June 18, 2012
Day zero for new diet. Low carb / good fat. Already faced with intractable problem of what I'm going to dunk in my tea.

— Martin Treanor (@m_treanor) June 22, 2012