It's comfort we all crave during the winter as if at other times of the year we can put up with a little discomfort.  Where food is concerned I'm always looking for that feel good factor all year round.  During winter what feels good is something warming yet tasty. Something with a bit of zing to stimulate the senses that might otherwise be dulled by the cold, wet and dark of the winter months.
I managed to achieve all this with another of the recipes from this month's Cuisine Magazine,  a recipe that requires a tasty loaf of bread to accompany it.  This was described as something that goes down well with all the family.   It certainly lived up to expectations and has made it onto my, will make this again list.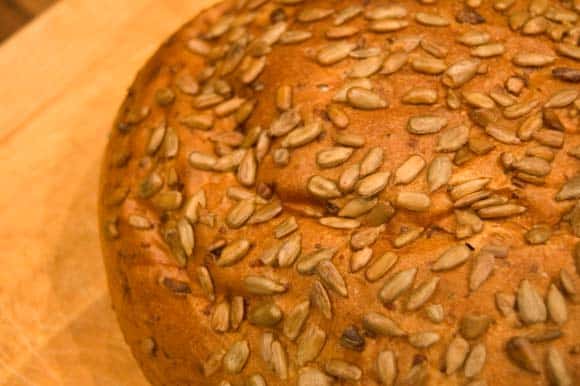 This is Tomato Rice & Orange Soup with Shredded Chicken, the perfect comfort characteristics with a bit of a zing. Oh and so very easy to make.  Here's the ingredients you need.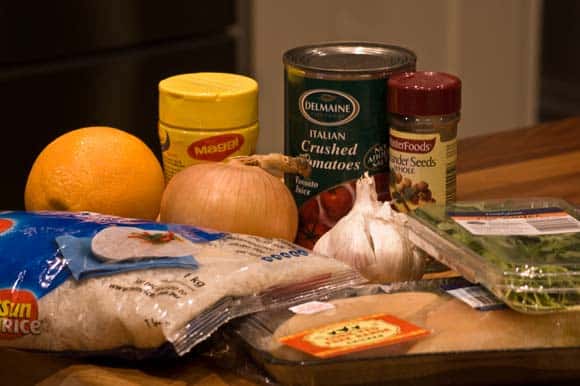 The best way to think of this recipe is in three steps.  First you'll poach the chicken, then you'll make the soup and finally it will come together with the rice.
Just making the soup gets the taste buds going as the orange zest brings a bright and fresh smell to the kitchen.
The thought of more orange and fresh coriander just adds to the sense of anticipation.
But nothing can really prepare you for the final event when it all comes together and you dip your spoon into the bowl for the first taste.  It is truly delicious, fresh, warming and comforting.  The perfect winter meal yet so easy to do.
If you want the full recipe you can get it from here.