When I got up and about this morning I just knew it was going to be one of those days.  After all, I was faced with this.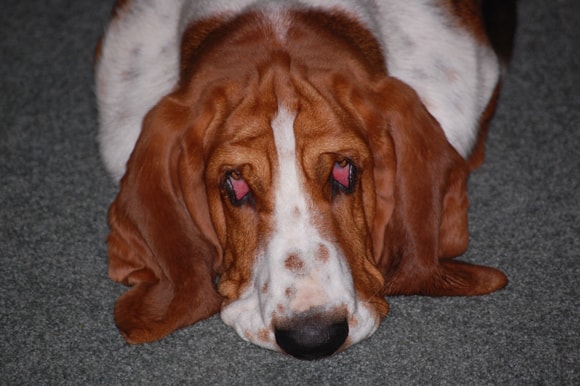 So what's new you might think.  This is a regular view.  And you'd be right. This is really what caught my eye as I let the dogs out first thing.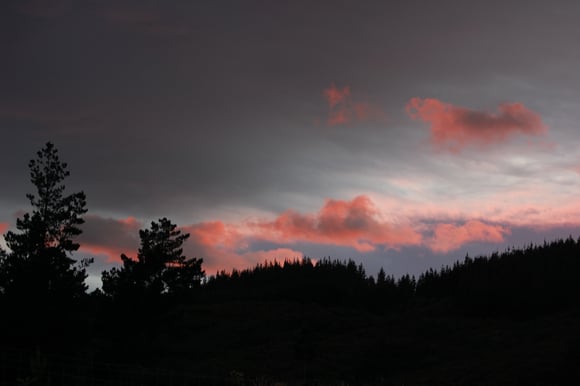 No need to adjust your eyes it is day break and not sunrise.  I promise you that.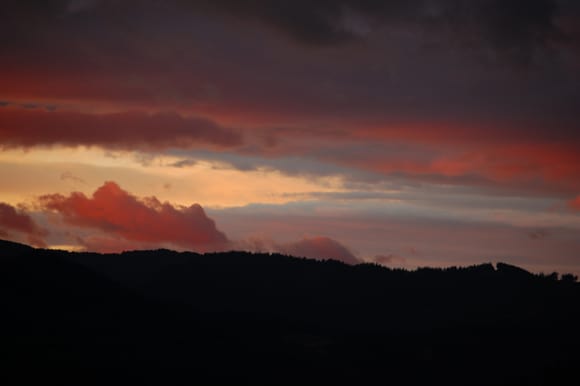 In all it's glorious technicolour view you know what it means don't you!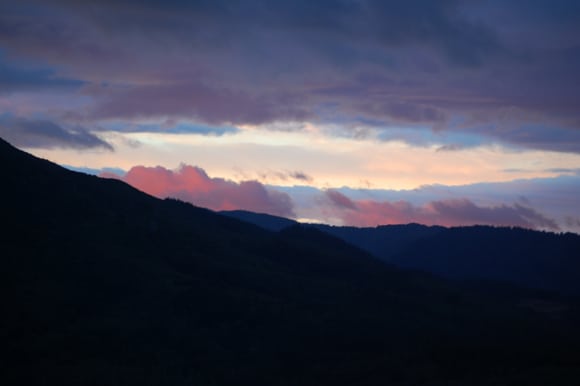 Yes this was one day I wasn't going to enjoy.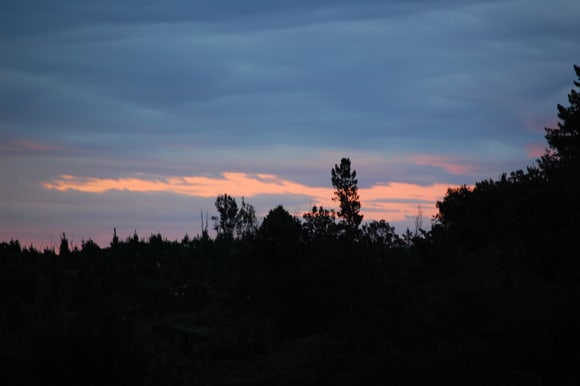 Weather wise that is.  A red sky in the morning can only mean one thing.  The chickens are going to be spending the day on their roost and the dogs are going to be hooning around the house.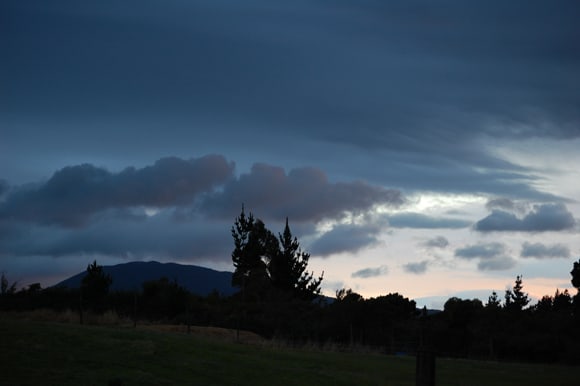 You see within a few minutes that red sky turned dark.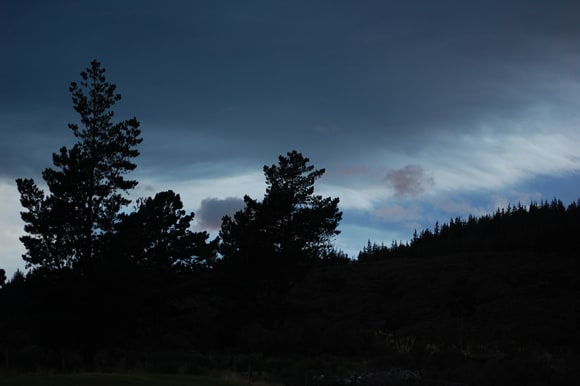 Real dark.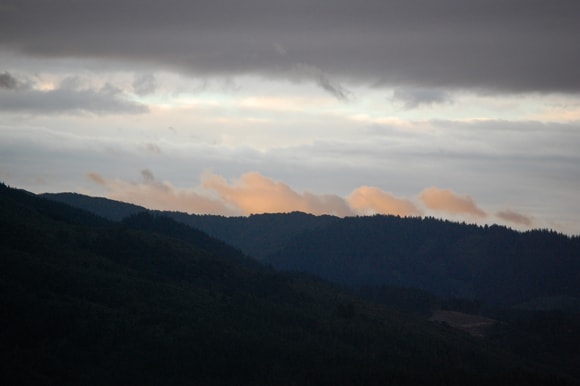 The pink fluffy clouds dipped behind Mount Climie.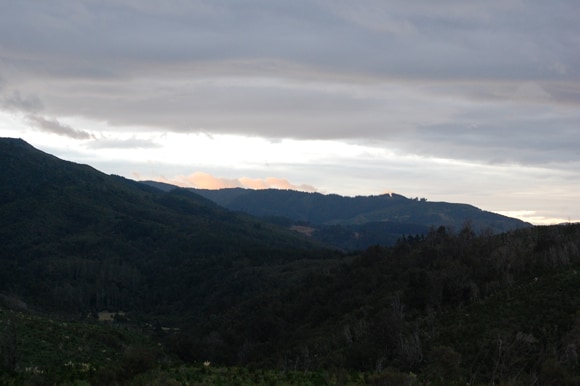 And I knew we were in trouble today.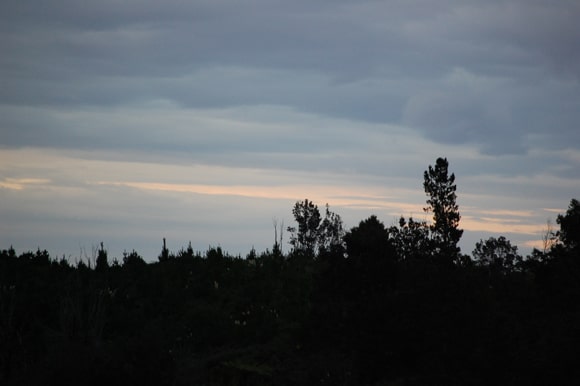 And so it has come to pass.  We've had what I call comedy rain – bursts of intense downpour rain – that seem to follow your every move.  The moment you think I'll just pop outside and …… you got it.  The clouds turn comedian and give you a soaking you'd rather not have had.  It will be interesting to see what the rain collection readings.
But hey, what's a little rain between friends.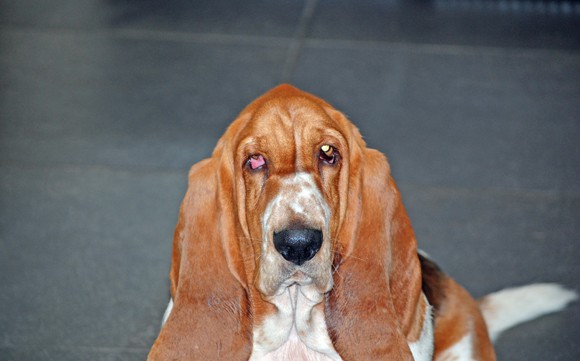 OK Mason I get the point.  Rain means you're going to get wet.  Real wet.  And what do bassets not like……?
The vivid sunrises and sunsets we've been having are in part due to the particles in the air blown over from bushfires in Southern Australia.  It's not pleasant that that's their origin but it gives you some impression of how it might have been with the actual fires burning red and bright across the Tasman.