One thing that worries me about living where we do is the prospect of forest fires.  My first experience of this was soon after we moved in.  I looked out the kitchen window today and saw this down the valley.  My heart suddenly jumped into my mouth as I tried to comprehend what was happening.
My first thought was that there was a forest fire and to grab the phone to dial for the fire brigade.
It was only on closer inspection did I realise that this was actually clouds down the valley even at first glance I thought it was smoke coming from the bush and forestry.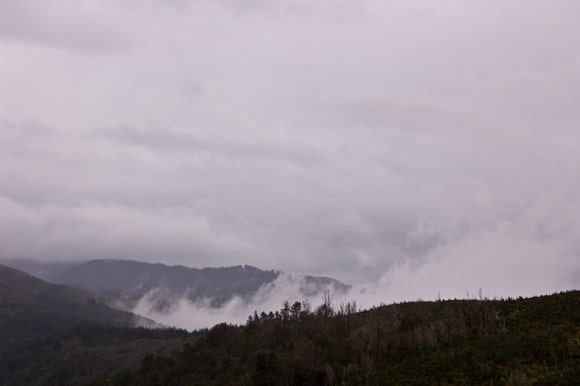 Just goes to show how the views can be deceiving.  Even when I zoomed right in the clouds still looked like smouldering smoke spirals.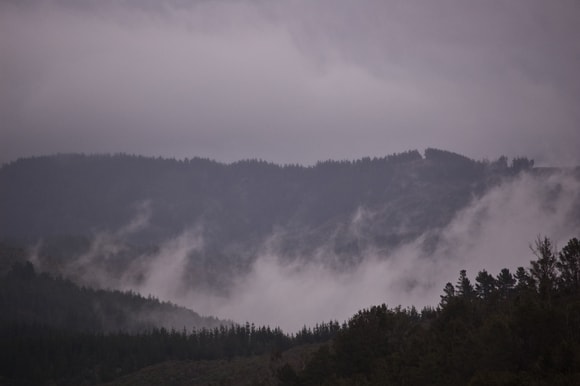 If I didn't know better I definitely could have mistaken this for smoking trees.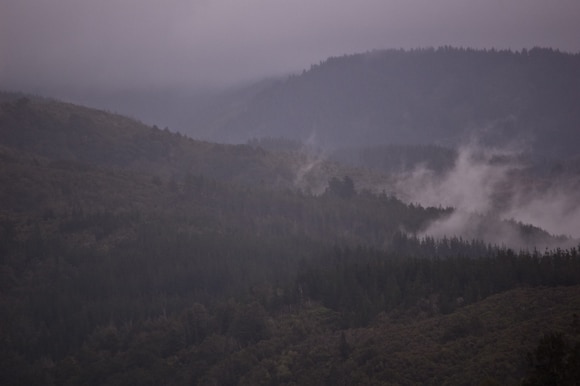 I'd be surprised if a fire started now as it's so wet and soggy everywhere it would have to be a big fire to take hold.  We've been struggling with out fire as our pile of wood that was carefully stowed under the veranda got soaked when the last southerly blew through.
After a while I started to get mesmorised by the clouds moving across the valley. I thought this one looked rather like a crashing wave on a rocky shore.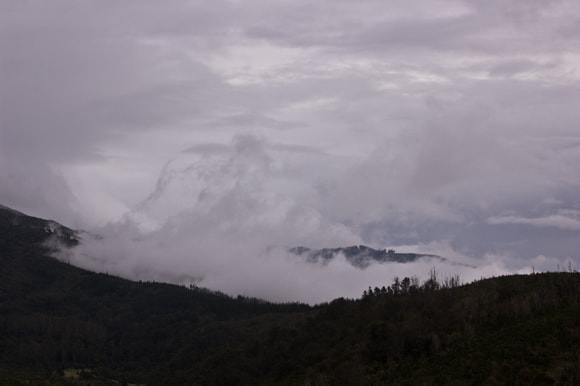 This one took me back into fire watching mode.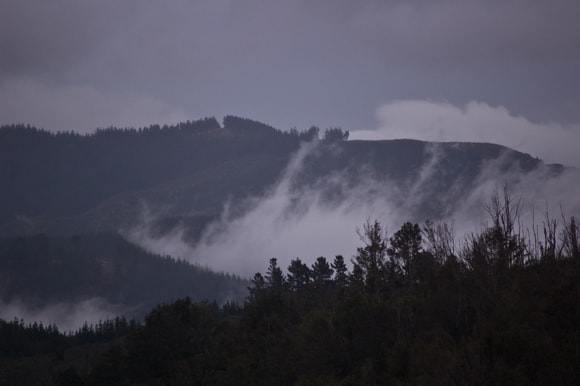 Yes, definitely a fire across the forest.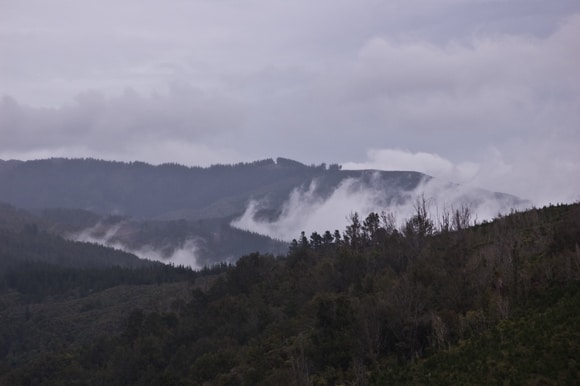 Fire clouds spreading!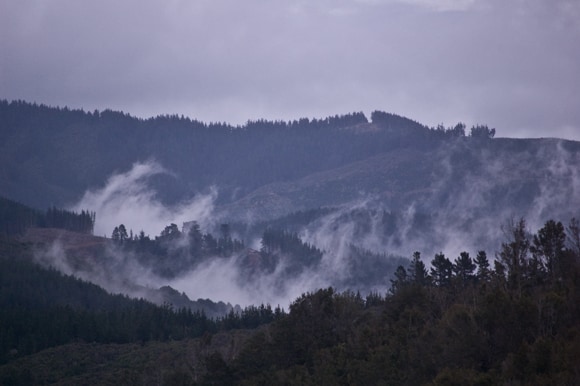 Within a few minutes all the clouds were gone.  So was the illusion of crashing seas and forest fires.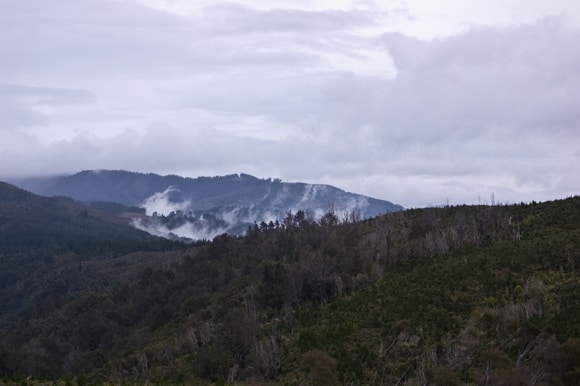 And I was left with a green valley with a dank, dark, cloudy sky.
Cloud watching shows do at least come regularly to these parts so there'll be another opportunity soon I'm sure.  Tomorrow I am expecting a complete white out as the weather forecast is for heavy rain and southerly winds.  Deep joy!