The pace of life here at Domestic Executive HQ has reached a leisurely stride of a long weekend. Enough time for chores but even more time for fun and a rest.  As a special treat we headed to Paekakariki Beach which is one of our favourite places and a regular jaunt when we have time on our hands. Although the skies were overcast and you could see the weather fronts rolling in we didn't let us stop our stroll along the beach.
As usual this was a sedate pace for the bassets to sniff every grain of sand, chase every seagull and say hello to every passer by.  Not to mention my frequent stops to take photographs.  All round it was a wonderful breath of sea air.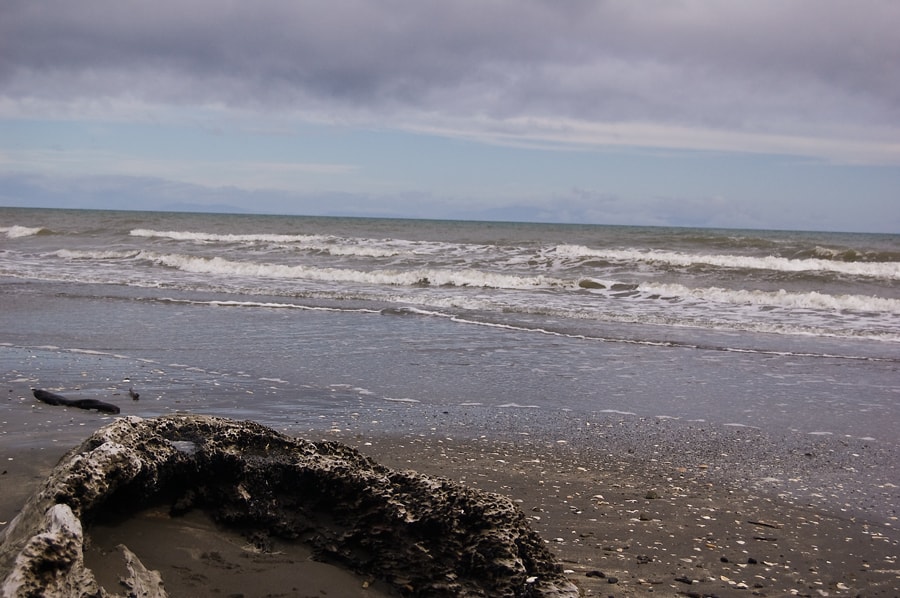 The colours of the day were more blue, green and grey than the usual sandy yellows and blues we've come to expect.  I kind of like the change of view.  It wasn't cold or windy just bathed in a cloak of cloud. It made Kapiti Island look quite menacing.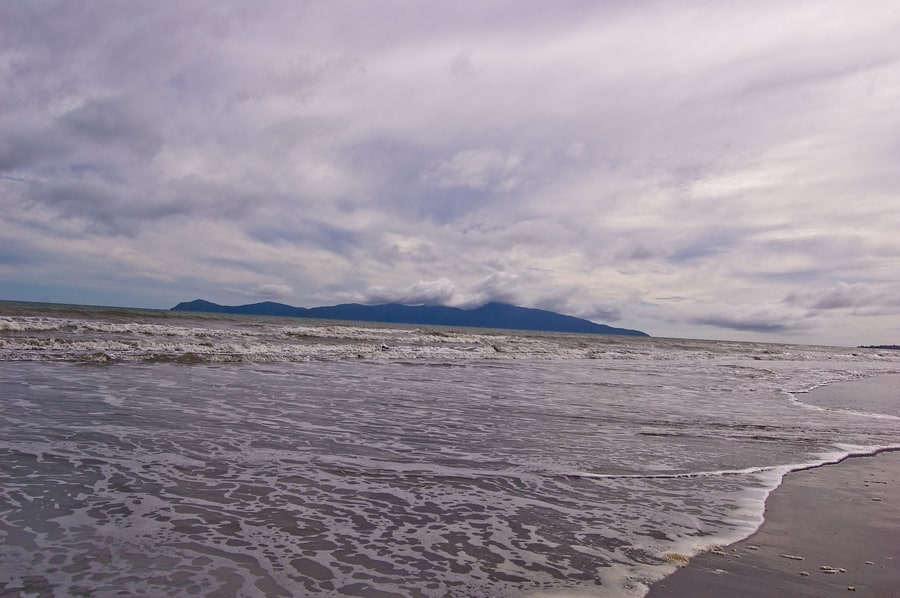 On the beach as well there was plenty of man made and natural creative endeavour to show.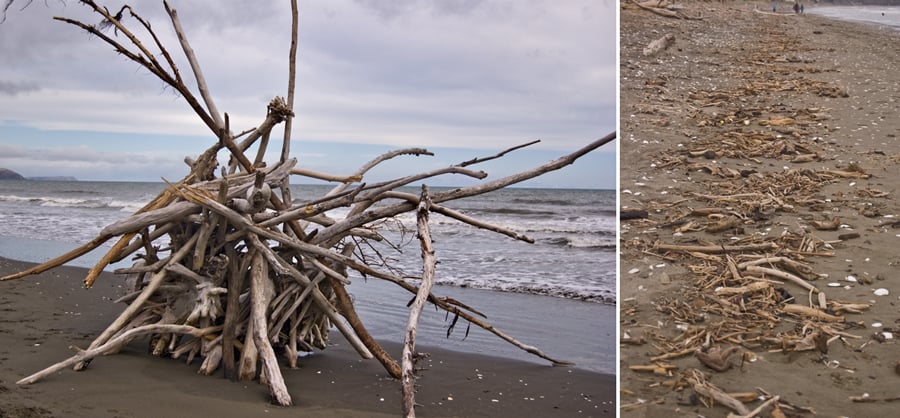 Not to mention the seagulls which were a constant tease to the hounds who still have designs on catching them.  Almost as much as my efforts to snap them with my camera.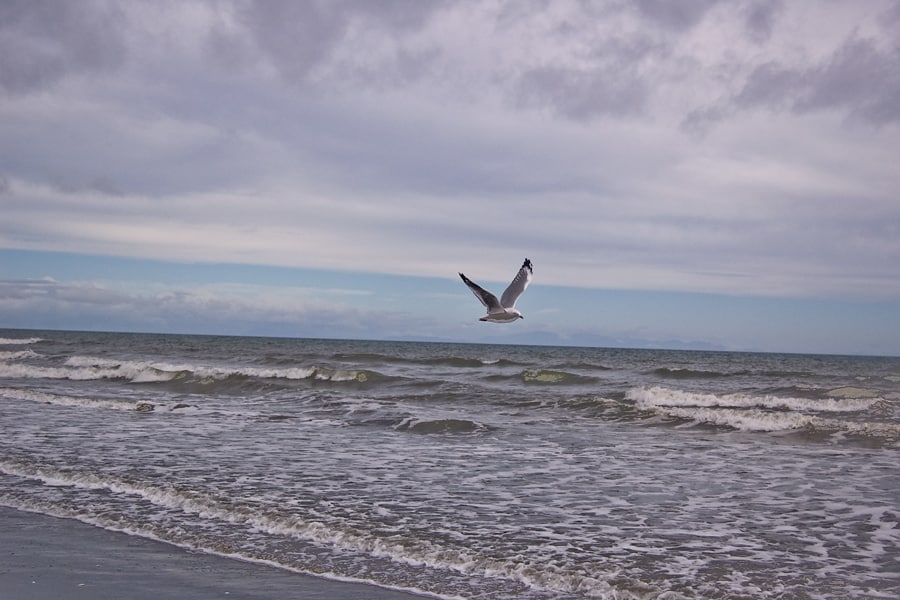 All in all it was a great way to spend an Easter Sunday.  You can't beat killing time and kicking sand at the beach.