Nature has a habit of spoiling things on a regular basis.  But then it pays you back with more wonderment and bounty.  I know logic tells me that nature's way is to balance things out, there are some winners and losers.  Losing is not something I enjoy but like most hard lessons in life I'm starting to appreciate that losing means learning and that's a good thing. Right?
This is our first fig which has been enjoyed by a bird or insect.  Cut down in it's prime of life so it won't go on to deliver us with a luscious sweet and tasty treat. It's a shame but that's life in an orchard I guess. Or perhaps the learning is that all of our fruit trees would benefit from cages to protect them from attack. I'll file that idea for next year along with the one that says get organised for Christmas.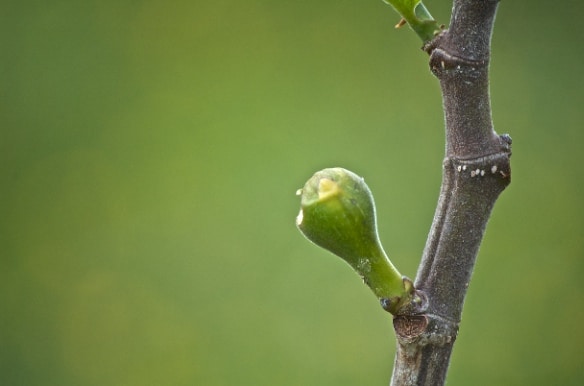 Being caught out with Christmas preparations is easy when you live in the southern hemisphere.  After all Christmas is about cold days, long nights and a bombardment of tinsel and turkey festivities from about mid September.  Getting ready for Christmas in Spring and Summer just doesn't sit right for me.  And I've been caught out again.
I love the annual ritual of giving and receiving by mail. The ability to connect with friends and family, to catch up and give thanks for the good things there have been and think good thoughts for what might come in the next year.  As in previously years living here in New Zealand, I've tried hard to get into the festive spirit but just can't and I'm going to stop trying to fake it.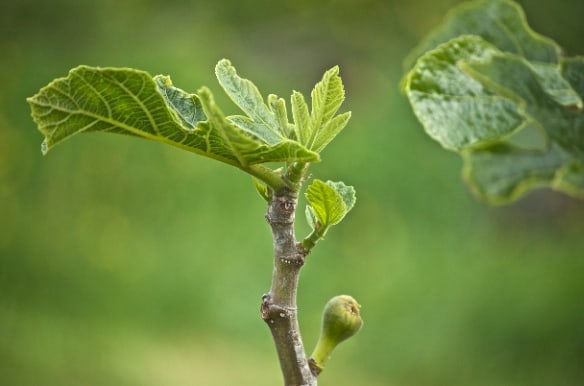 Before there is mass panic amongst my family, don't worry the gift shopping is done (well almost) but I'm giving up on mailing Christmas cards this year.  I want my cards to be filled with love and affection and send with due respect for the people I and writing too.  Not dashed off with a swiggle because it's too rushed. I'm going to take my time with my good wishes and greetings so I'll focus on sending something that celebrates the holiday season by me writing and sending them whilst I'm on holiday – a bit like a festive postcard instead.
Instead of Christmas being the focus for celebration I'm looking forward to the new year.  What will 2010 bring.  It's hard to avoid this sense of new beginnings with new fruits and growth surrounding us right now.  Especially in the orchard – look, new cherries!
I so hope that these baby apples grow up to be big and strong.
In keeping with the new year theme, I've just taken delivery of the 2010 Fortnum and Mason calendars which will be in the post to family and other basset fans in time for the start of the new year.  At least I've got something organised even if it isn't Christmas.  Bah humbug!