With over 5,000 pictures of Fortnum and Mason on the stocks you'd think I'd have enough to be going on with.  I think you are probably right but that won't stop them being my primary models and partners in photography experimentation.  When the sun finally came out today I grabbed my camera and bundled the bassets into the car for a waddle around the Regional Park.
In my day dreaming I saw bassets moving at lightening speed.  Running along with their tails in the air.  Their eyes bouncing as they bound along.  A girl can dream.  Or she can practice her shutter speed technique.  Instead of freeze framing the bassets I thought I'd try and capture them moving at speed without them having to pick up their pace at all.
Fortnum was happy with that arrangement.  Mason just chose to hide amongst the undergrowth the moment the camera was in his sights.  So if you want to imagine what a basset moving at speed might look like, here it is.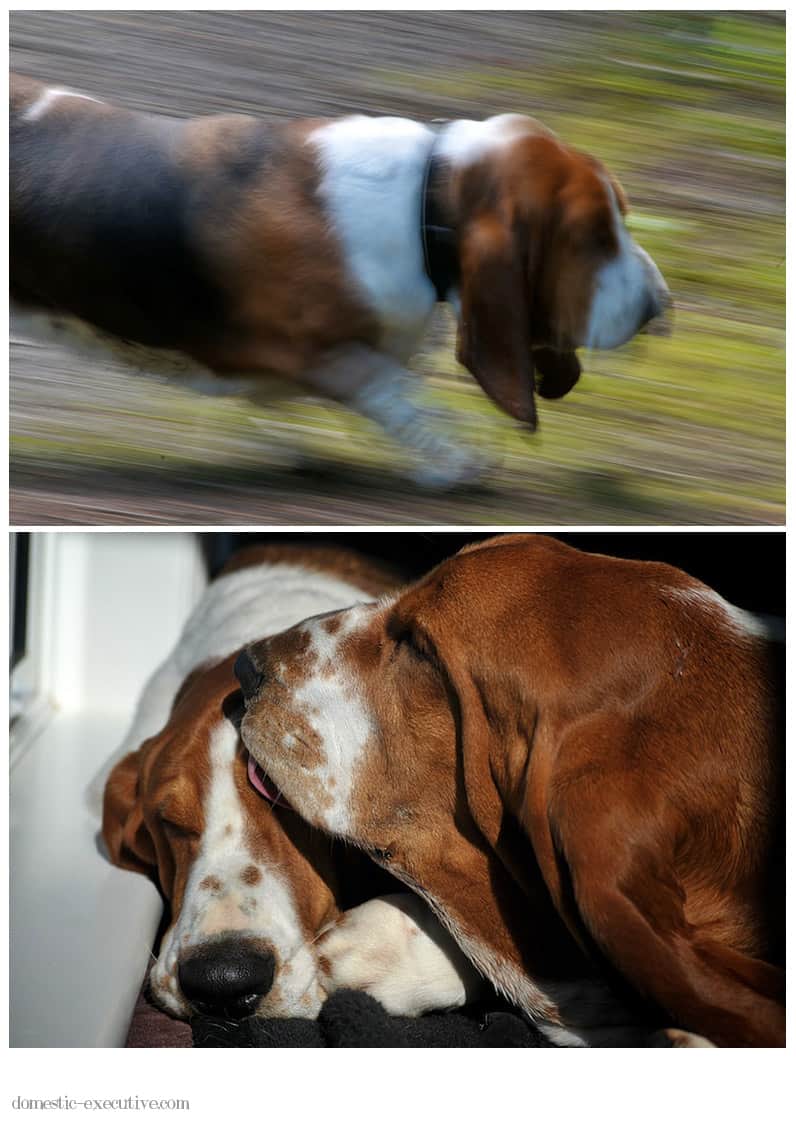 After all Big Basset's exertions he just wanted a peaceful snooze.  Mason was more intent on some canine loving.    Can't say Fortnum is that keen although his little brother doesn't give up on his canine loving.