Today I feel like I've been living in a surreal world.  I'm leading a two day strategy and team building event for a Government communications department and whilst I've lived and breathed public sector communications most of my working life I feel very detached from the reality of it all.
On one hand it feels like I've never been away from this environment but on the other it feels like a whole different world.  I've only been out of it for just over a year but already it feels like a place I never was.  I can't tell yet whether it's just that the working world has moved on or whether I have.
This picture taken at Kaitoke Regional Park is where they filmed the Lord of the Rings movies.  There are always lots of tours of the key sights.  I thought it was representative of another world.  Also, it's a thoroughly nice place to go and we took the dogs there tonight whilst I cleared my head from the chit chat, chit chat of the day!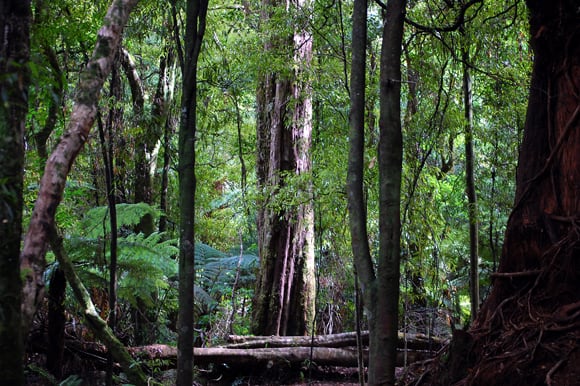 There are lots of excellent photographic opportunities there but forgive me for shortchanging my blog for today.  But work is work so no luxury of blogging in depth today.  Sorry about that.  I'll be back tomorrow and then the day after.  Watch out for the hobbits in the meantime!