With the Ashes Cricket over by lunch time today thousands of folk poured out of the ground and into the City.  It was at this point I was reminded how crowded Melbourne is with the influx of visitors for this sporting festival.  Simply moving around was tough and finding a cafe with a table to spare for lunch was a challenge (although I did manage to persuade someone that it was such a waste to leave a reserved table empty when there were 4 paying customers ready to hand over their money!).
I took a wander with my camera today but was quickly forced into an air conditioned shopping mall to escape the heat and bustle.  With so many crowds it's hard to take photographs that do the place justice so I'll have to make a foray out earlier in the morning to beat the rush.
Up river towards the Melbourne Cricket Ground – affectionately known as the G.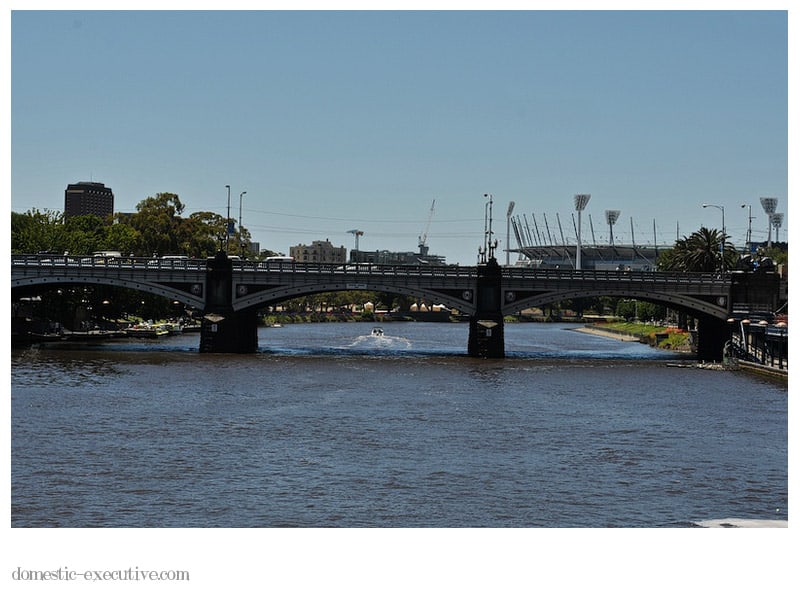 Crowds outside Flinders station and crashing the Christmas Sales on Bourke Street.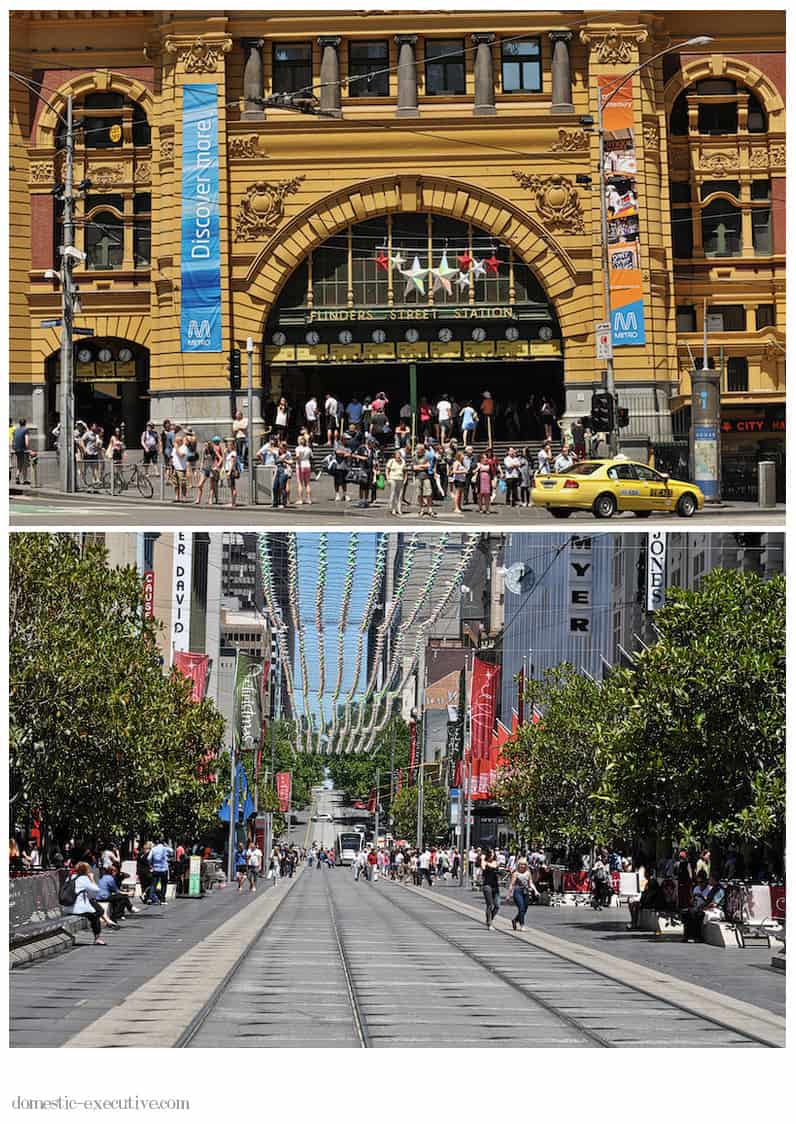 The weather forecast is showing increasing temperatures this week peaking on Friday with 36 degrees C.  Can't wait!