My biggest lesson in photography this year is that if you take photography seriously you need to treat it as an activity in it's own right.  Trying to combine holidaying and serious photography just doesn't work.  I decided in Melbourne to take photographs of things that genuinely moved me rather than snapping away at all I could see.  Things that I encapsulated an experience and potentially something I'd be keen to get printing up and put on the wall when we got home.  Suffice to say I have taken fewer photographs this time.  I could have taken heaps more if I had hauled myself out of bed at the crack of dawn to capture the morning sun and empty cityscape but since this was a holiday I have enjoyed the opportunity to take things at a much slower pace.
Melbourne is a magnificent city  I love the mix of old and new, the careful thought that seems to have been put into developing the city and it's public buildings (the art galleries and museum are truly fantastic and an experience in itself).  The wide avenues seem to allow Melbourne CBD flow freely with pedestrians, cars, bikes, horse drawn carriages and the iconic trams allowed to scuttle along with a natural rhythm and flow.  The expansive parks and Botanic Gardens giving the city space to breath deeply and relax.
For me Melbourne is an intensely stylish place.  Things are done well and they are done right.  No half measures.  It strikes me as a City with a generous heart and soul.  I could not have done it justice by taking lots of photo snaps it deserves better which gives me a perfect excuse to come back to Melbourne on a photography trip.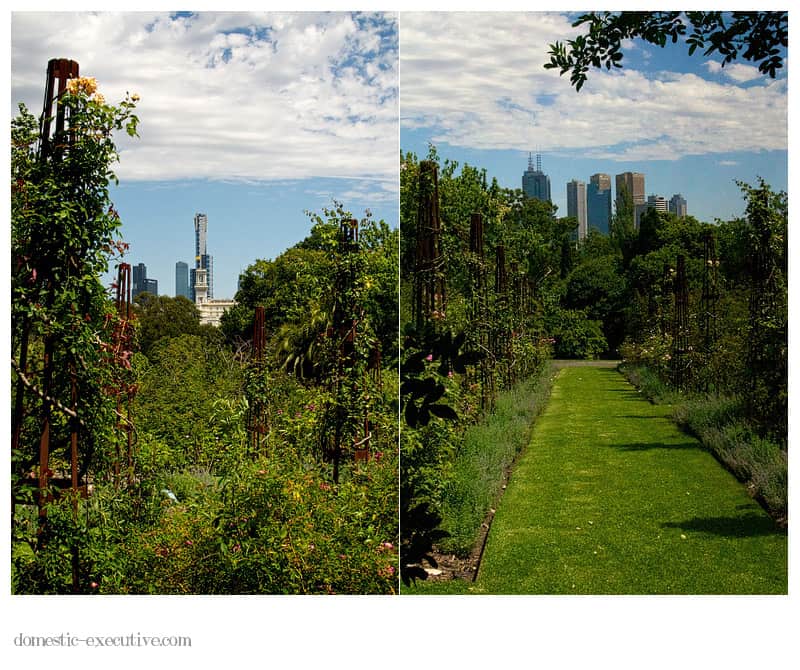 Two views from the Botanic Gardens which I loved – you'd almost think that they'd designed the garden or the city to create the perfect view.