I'm four weeks into a new photography course and have to admit it's a struggle.  I've scouted numerous locations for the fine art landscape assignment I've taken heaps of pictures none of which resonate with me.  Time is running out but I'm trying not to panic.  I'm relying on the fact that I often do my best work under pressure to a deadline.
One of the things I loved about our short break to Akaroa was that I could take some time out with my camera to chase the light for no other reason than I could.  On our last evening the golden light was wonderful and I walked up to visit the vineyard that our hosts have created it was like finding a secret world with the most stunning views of the surrounding landscape.
I wanted to indulge myself with a spot of sunshine so here is a selection of my favourite photographs I took that evening.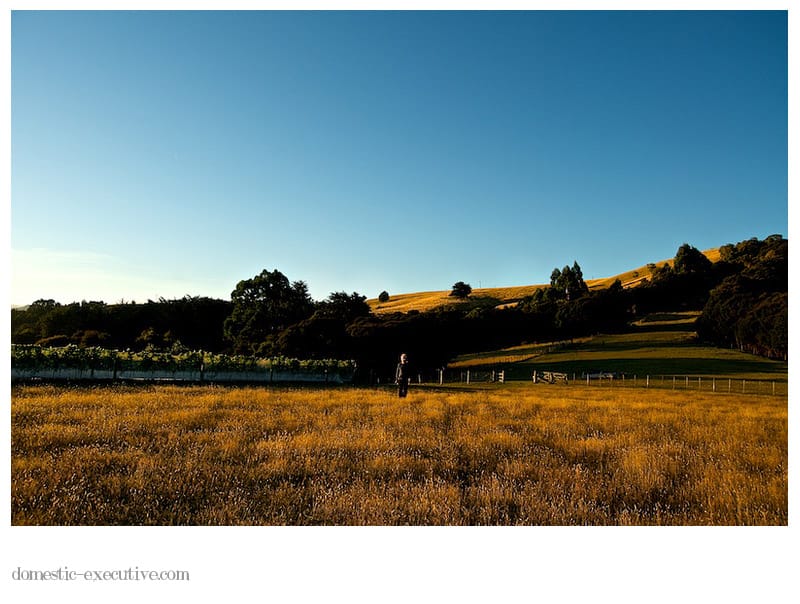 There is something romantic about vines, hills and golden light.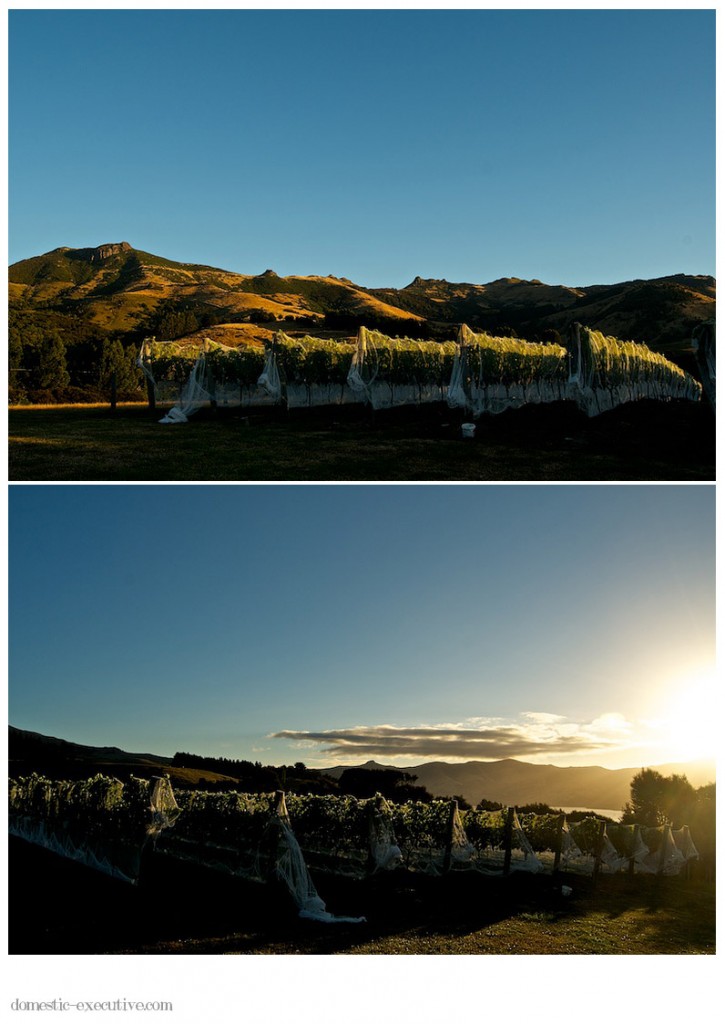 It was a bit of a shock to find a vehicular graveyard in the corner of the field. It would be good to see those Morris Minors restored.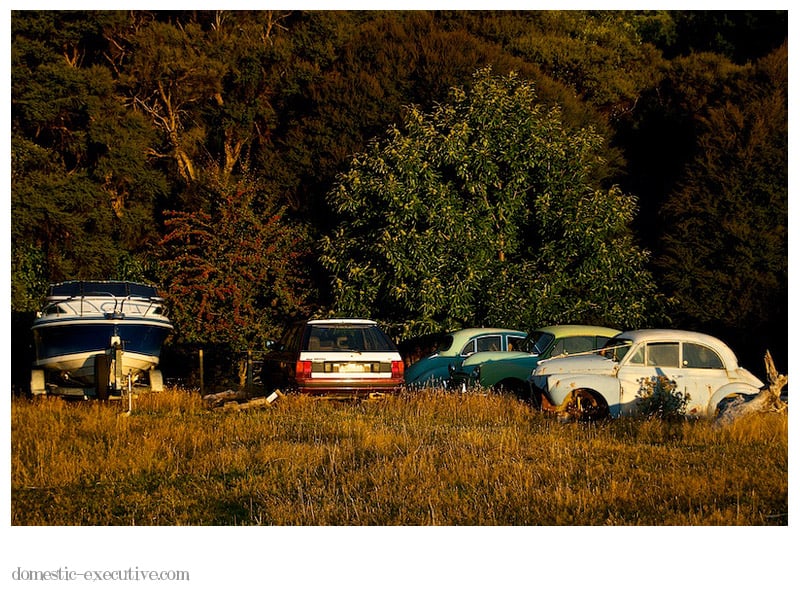 Back lit vines have an ethereal quality I could not resist.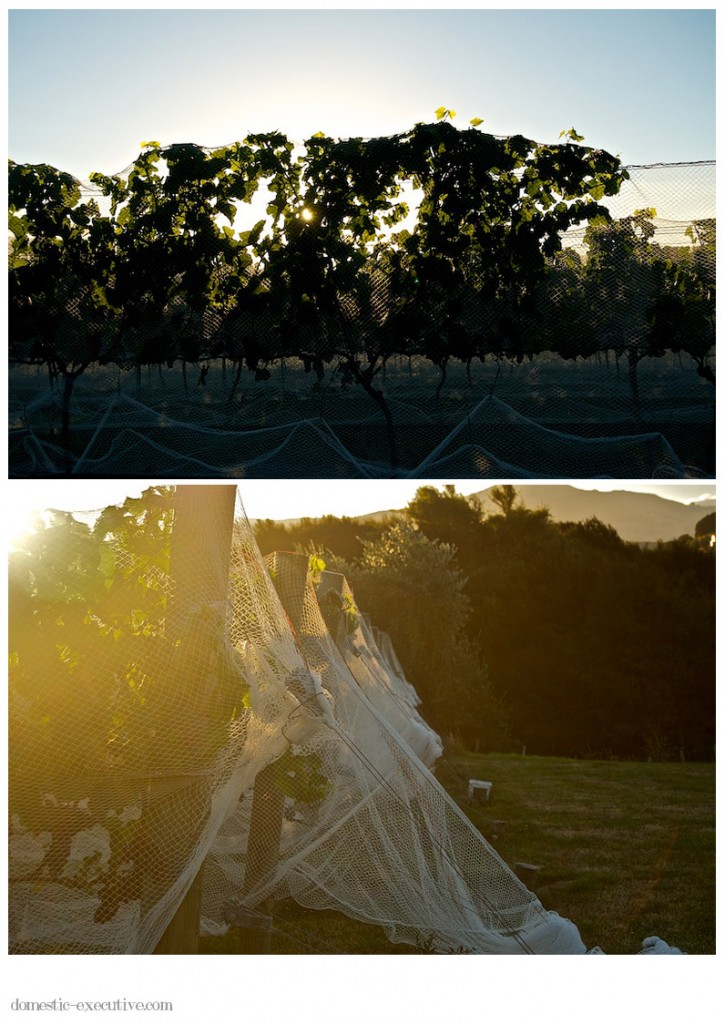 No doubt that the golden hour finishes with a flourish.