It's not a fantasy that walking a pair of bassets can be a time consuming affair.  For all I might walk follow a direct path my hounds prefer something a little more meandering with occasional switch backs before concentrated sniffing effort in one place.  The first photograph is evidence of such a walking pattern.
Seems strange to be so far away from home.  Away from my hounds, the cold winter mornings and low lying dew.  Instead I'm wandering San Francisco like a country bumpkin eyes bulging at the heights of buildings, choice of shops and raising my eye brows at the price of what the americans like to call coffee but bares no resemblance to Wellingtonian standards we have become accustomed to.  It's a balmy 60 degrees with a slight cooling sea breeze perfect weather for pounding the pavements and pathways.
Heavens knows what the bassets would have made of San Francisco and its dog fraternity.  Aside from most of the dogs we've seen being miniature breeds they are trussed up and fussed up in ways that kiwi country dogs just aren't.  The most extreme canine fashion statement was  a rainbow coiffure with fur dyed to create the multicolored effect.  I didn't give any approving looks.
I know that the hounds routine will stay pretty much as it always does with a determined charm offensive on the house sitters who undoubtedly will fall to their bassets ways either out of love or complete frustration!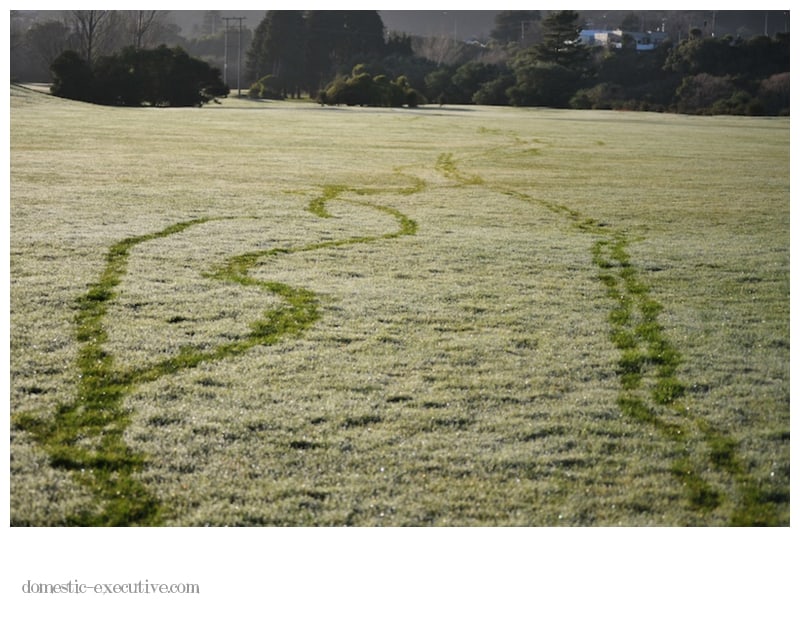 Mason waiting patiently before he launches his basset attack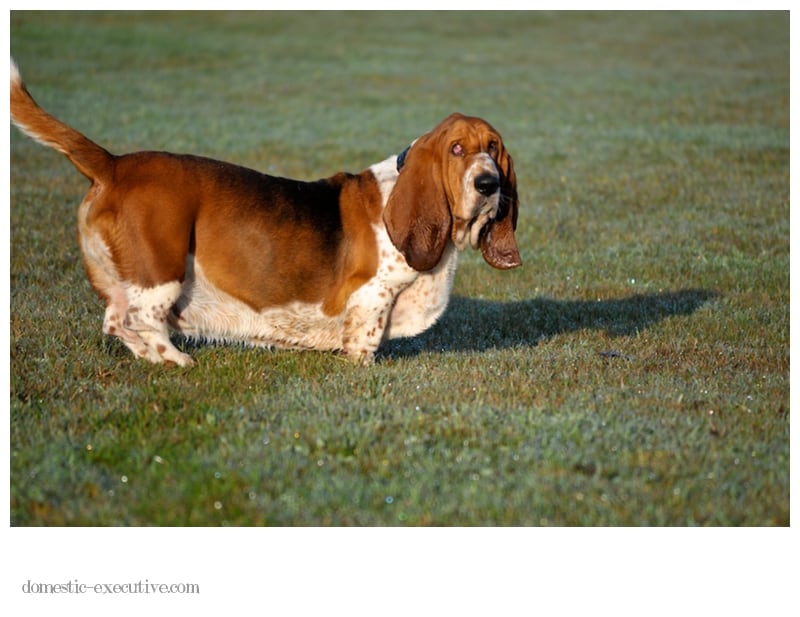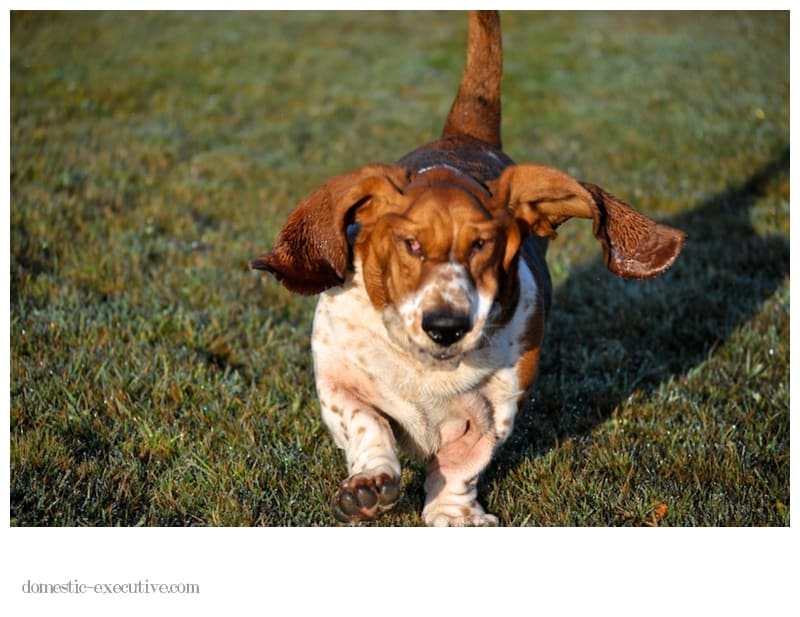 Fortnum as his regal finest