Yesterday I adored my basset hounds.  But there was a moment today I wasn't so sure.  Or to be more specific it was Mason I started to have doubts about.
The reason?  His hunting instincts had come to the fore.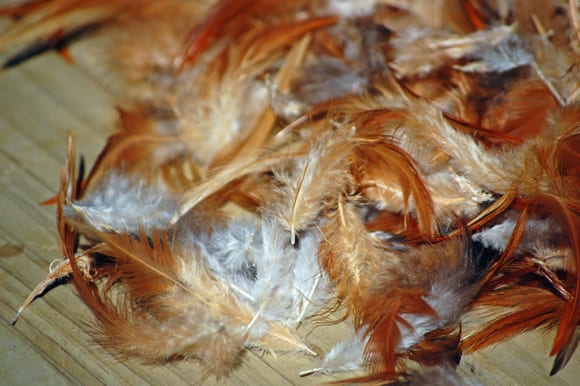 It was an otherwise quiet day here at Domestic Executive HQ.  Walks to be walked, chores to be done.  Work to be set aside to enjoy the sun shining.  Nothing out of the ordinary.  The normal run of the mill things.
Till this.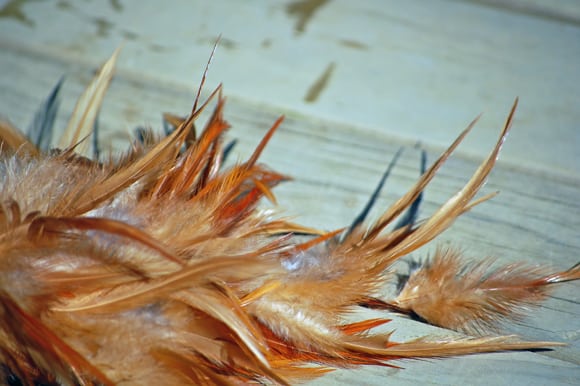 Now who do we know that has feathers around here?
Chickens?  Correct…….
But it wasn't the chickens I was worrying about.  Rather my most prized domestic tool.  The labour saving, back bending, tried and trusted friend.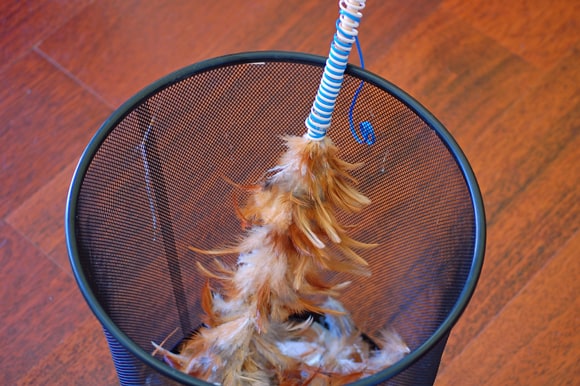 Yes, my feather duster.  I know a little old fashioned but on ecological grounds I can't bear to bring myself to buy those dust busting disposible use them once and throw them away wipes.  I'm quite happy with my duster, or rather I was.
This is what happens when the hunting instincts of a basset hound take over.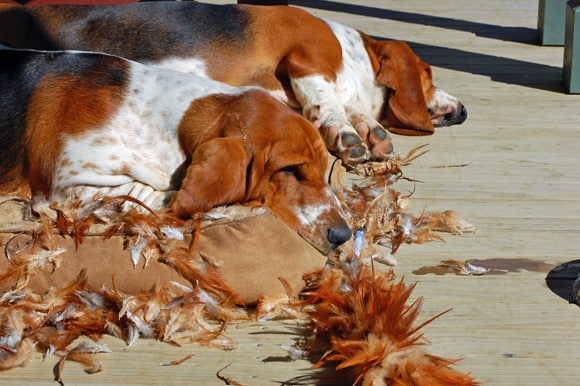 Yes, they can leap up tall chest of drawers to steal things.  Or I should say Mason can. His cunning instinct certainly kicked in today.  Smooching around me whilst I busied and being totally lovable all to lull me into a false sense of security.  After all you can't trust a bored basset – it only leads to mischief.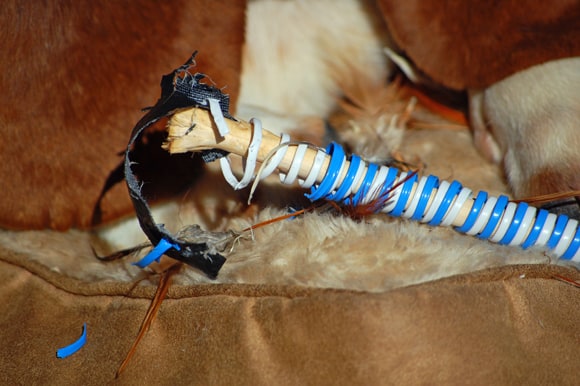 And chewed feather dusters.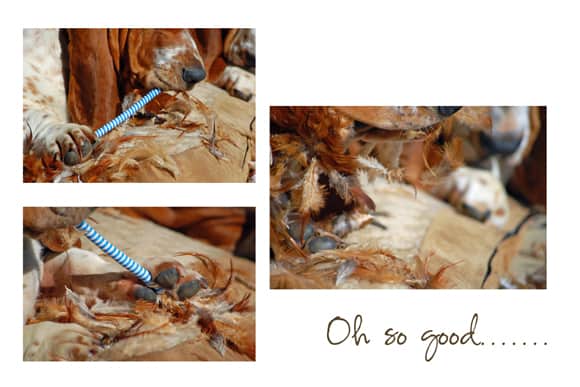 You've got to admire the little fella when the initial frustration has passed.  He was using all his resources – I mean paws – to give this a good chew.
Those teeth come in handy too!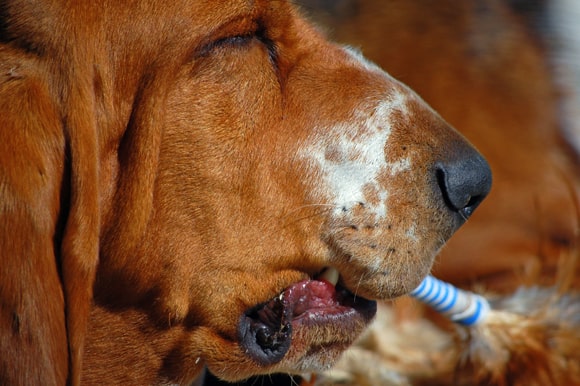 That's quite a fang in that innocent looking face.  It all takes a lot of concentration.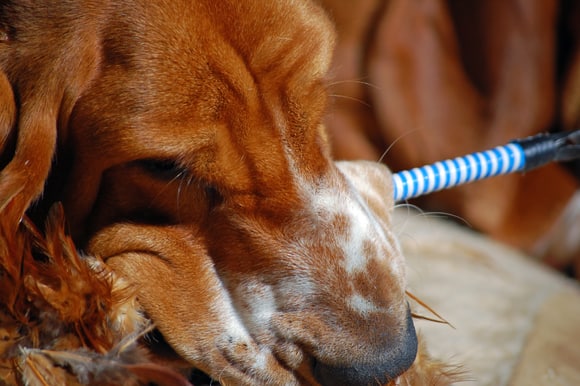 Even if it does mean a few feathers in the mouth.
One of the most interesting about this whole episode is Fortnum's reaction.  First up, he would never steal a feather duster.  He'd chase it in play but jump up and steal – never, or almost never!
He also knows when his brother's in trouble.  He tends to shy away and keep his distance.  That knowing look – boy you're in trouble bro!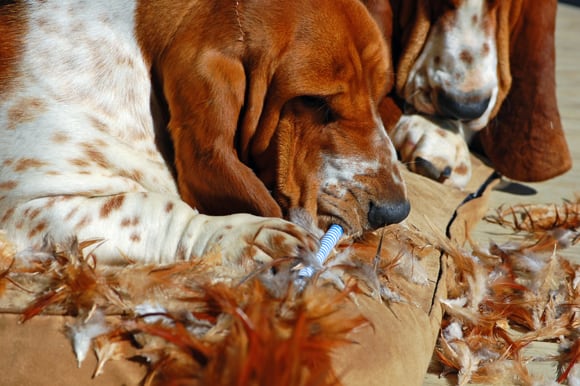 Look at Fortnum skulking in the background trying to pretend he's not there.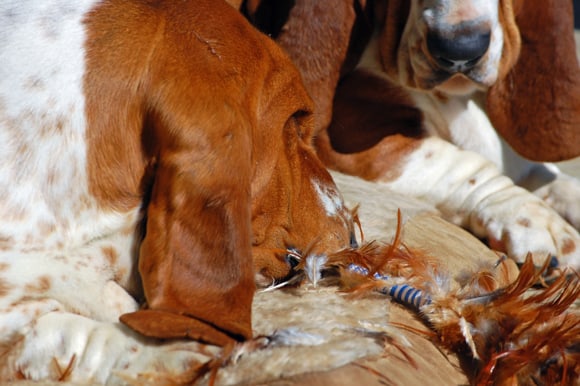 Just watching and seeing what's happening.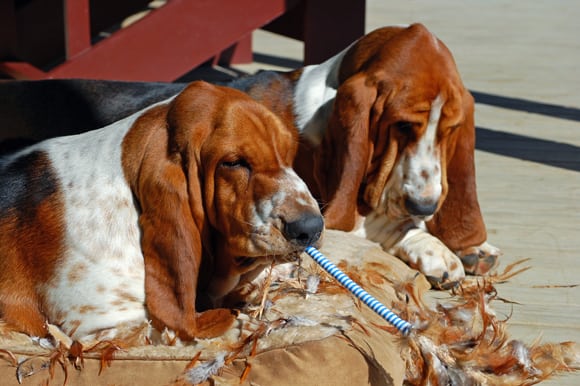 Well for a while at least.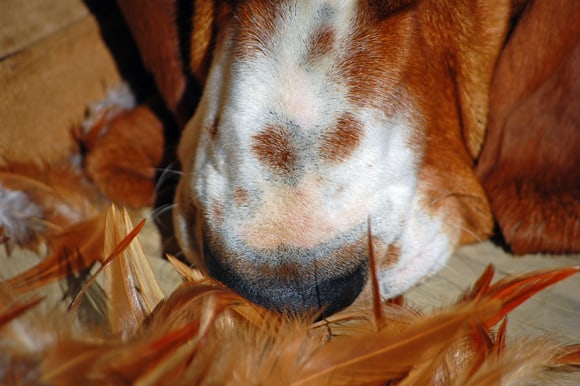 Until he just can't resist a little sniff.  Or maybe a bigger sniff would be OK too.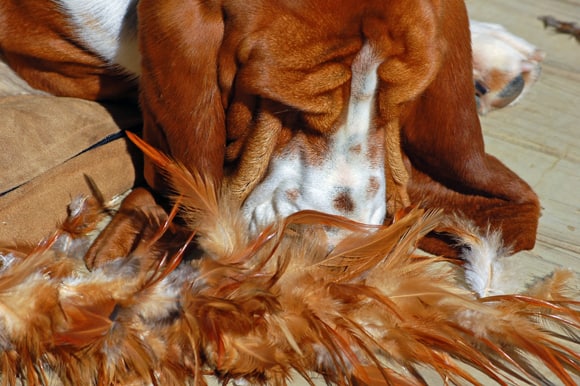 Best not go there after all.  Just look instead.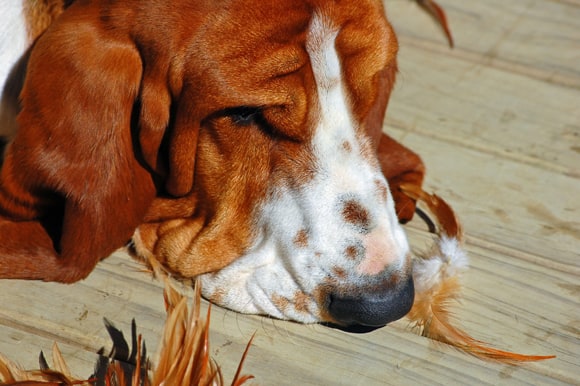 And enjoy the closeness.  No need to get carried away.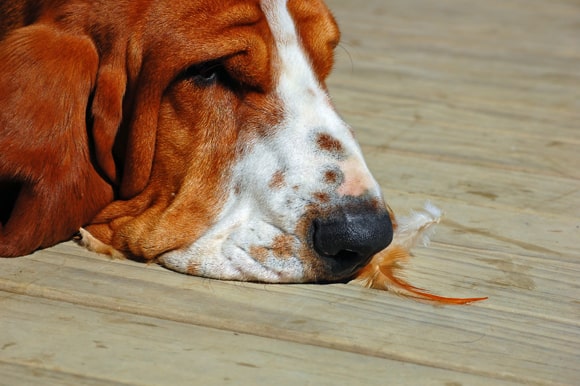 See just looking and sniffing not touching!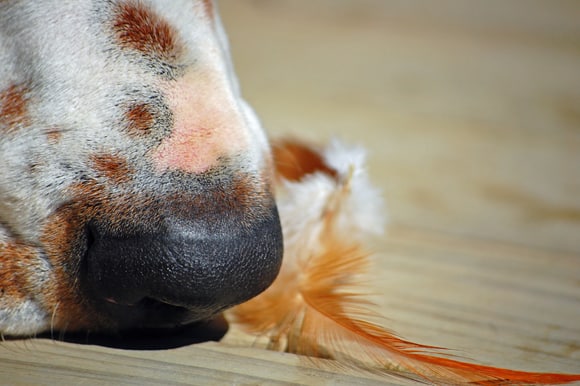 Taking his brother's lead, Mason gave up with the chewing.  That and the fact I'd confiscated the offending materials.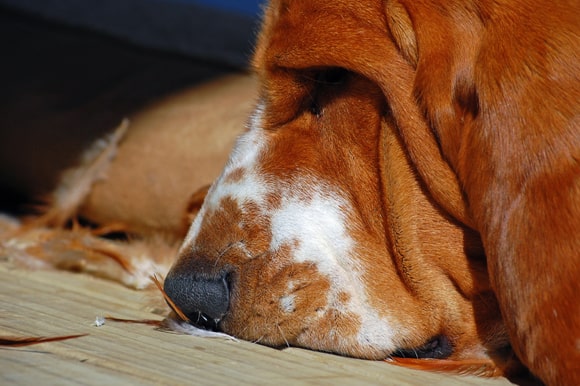 Yes, Mason was exhausted by the whole experience.  It was fun whilst it lasted but now time for a snooze.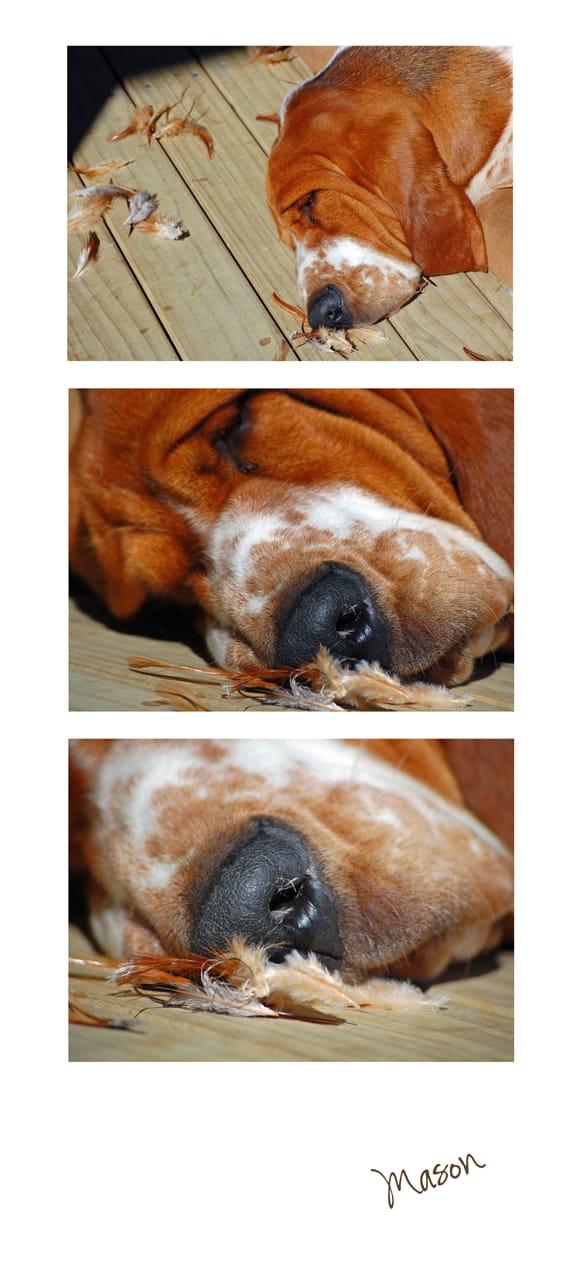 And with that I was able to wake him from his slumbers by frightening the life out of him with the vaccum cleaner.  What a meany eh!
The truth is that when such naughtiness happens there is no point punishing when the moment has passed.  Unless I was going to punish Mason at stealing point so give him a hard time after the event when he'd got his quarry and was enjoying the meal.
Anyway, it was too good a basset blogging opportunity to miss!