Not really grasping the fact that we've slipped into January caused me all sorts of confusion the other day. It was only when I had put the phone down did I realise that I needed to flip the page on the basset calendar. Hardly surprising since it was only a week or so that they arrived.  Nevertheless it's time to say goodbye to Mason for a month – I love his Yee Haw spirit but life must move on.
For February Big Basset is looking philosophical in the beautiful evening sun.  You can see all the February Basset Photographs in the Basset Gallery.
The light has not always been that beautiful over this summer but it doesn't stop me pointing my camera or iPhone at my resident clowns.  Here's a couple from last week which I have moved to my "get printed folder".  They sum of the distinctly different characteristics of our bassets.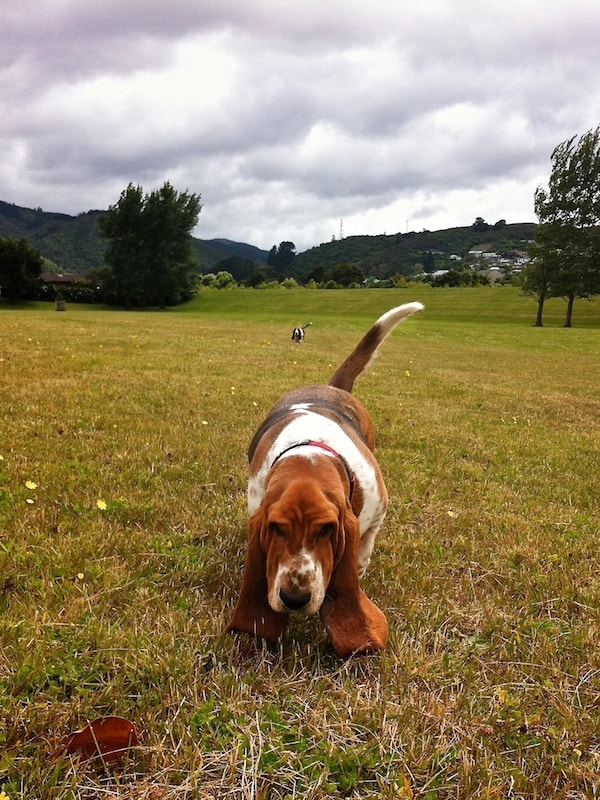 Mason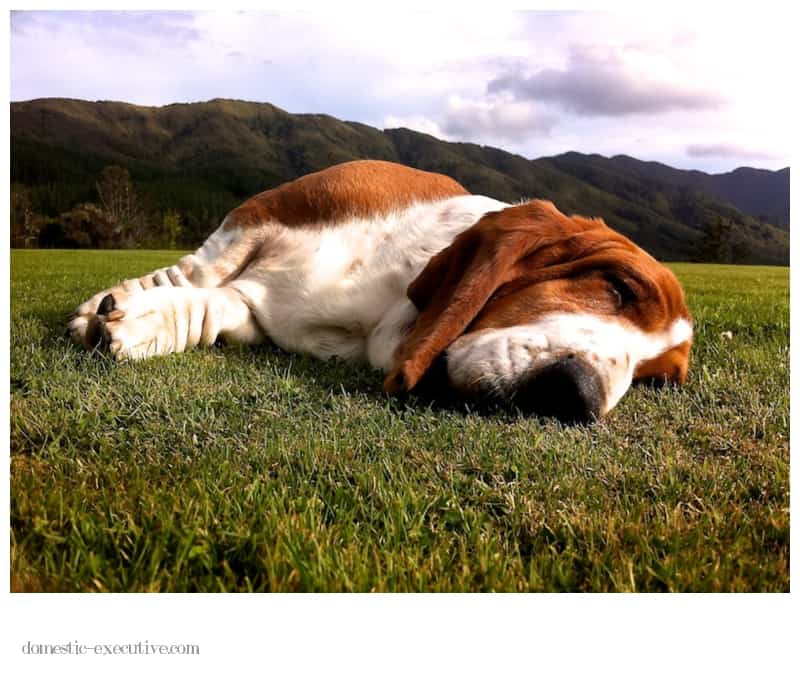 Fortnum