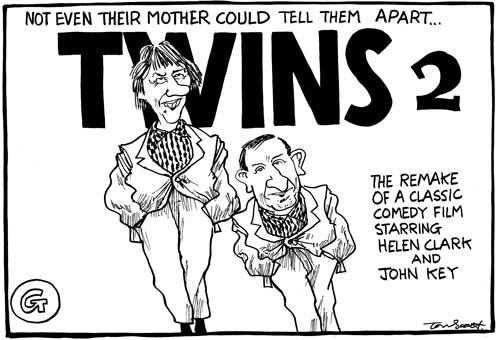 As Kiwis brace themselves to do their democratic duty this weekend (polling day is Saturday), it's worth reflecting on two big issues that haven't been discussed during the campaign. In other words the dogs that haven't barked.
First up is NZ's declining place in the world. A nation's wealth can be crudely expressed in terms of GDP per capita, and back in 1950 NZ was the 6th wealthiest nation on earth – for the record, back then:
1. Qatar
2. Kuwait
3. United Arab Emirates
4. United States
5. Switzerland
6. New Zealand
7. Luxembourg
8. Venezuela
9. Australia
10.Canada
(Arguably, in 1900 NZ actually was the wealthiest nation on earth, but economic data was a bit patchy back then).
But fast forward to 2007 and the picture is very different. NZ has declined to 32nd place:
1. Qatar
2. Luxembourg
3. Norway
4. Brunei Darussalam
5. Singapore
6. United States
7. Ireland
8. Hong Kong SAR
9. Switzerland
10.Kuwait
…
32.New Zealand
And it may well get worse. As former eastern European countries join the EU and begin to catch up, it is projected that by 2025 NZ will have fallen to 47th place.
So what happened ? Well the price of wool collapsed in 1966 and has never really recovered. Per capita measurements are more volatile for small countries, after all adding a million to the population reduces NZ's GDP per capita by 25%. The UK joining the EEC meant trade with former colonies became less important. Other nations have recovered from exceptional historical circumstances – western Europe in the 1950s after the war and eastern Europe after the fall of communism.
But underpinning all this is the fact that NZ's long term growth rate has been a measely 1.5% per year, against an average for developed nations of 2%. Compounded over decades that makes a huge difference. The root cause has been an inability to diversify much beyond an agricultural, commodity based economy, whilst failing to use technology effectively to shrink the distance between NZ and world markets.
Belatedly, this issue of long term competitiveness is starting to get some attention, mainly from think tanks and universities, but it's not an issue that you will find Helen Clark and John Key debating. The electoral lifecycle is three years and that tends to set the terms for speculation about the future.
The second big issue is the environment. We have all seen the tourism adverts and everybody knows that NZ is clean and green, right ? Except, erm, it isn't. To be more precise, NZ is environmentally friendly to the extent that there are only 4 million of us to do any damage.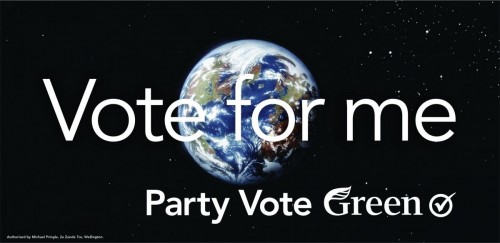 The WWF released a report last week that rated countries on their environmental footprint per capita and NZ came in as sixth worst. Kiwis apparently require 7.7 'global hectares' each to sustain our lifestyle, the average is 2.7 ha, but the world has only 2.1 hectares per person actually available.
The reasons ? Well New Zealand is now second only to the United States both in the number of cars owned per person and in the number of kilometres travelled in those cars. Meantime, farming has switched massively from sheep farming to dairy (the Chinese are developing a taste for dairy products and NZ sees an opportunity). Cows produce an inordinate amount of methane which is a greenhouse gas and they pollute rivers and streams.
But do not expect to see any election candidates offering to restrict Kiwi's God given right to car ownership or to challenge the entrenched interestes of agri-business (an honourable exception being the Greens).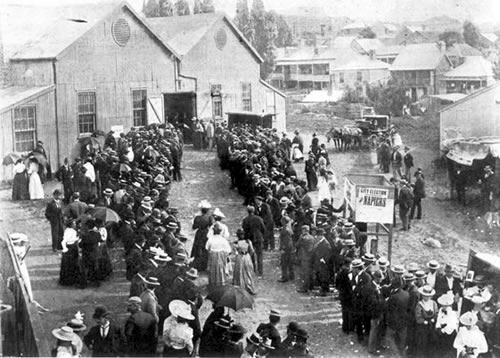 Poll News: National still leads decisively, but only by a hair's breadth when compared to a combined Labour-Green vote. I will be blogging on the election results as they happen on Saturday night. The best general coverage of the election I've found is in Time magazine – an excellent feature: click here to read it.
I fear we have somewhat lost out for global attention against other elections elsewhere.  Go Obama !!