According to Greek mythology it was Chloris, the goddess of flowers who created the rose (Rhodon) from the body of a beautiful nymph lying in the forest.  It's a romantic thought that I might pop up to the local forest and pick a few roses of my own instead of them arriving by mail.   But arrive their did packed in damp straw ready for planting out into our traffic island flower bed.
Technically speaking the new "Rose Garden" is MT's project and he's spent hours researching roses before finally selecting a truly England colour theme – red and white.  I did put my foot down when his municipal planting scheme ideas were edging towards a patriotic celebration to create an English flag.  In fact, our rose bed is a celebration of English romance matched with kiwi myth and will be a stunning display worthy of the roses namesakes.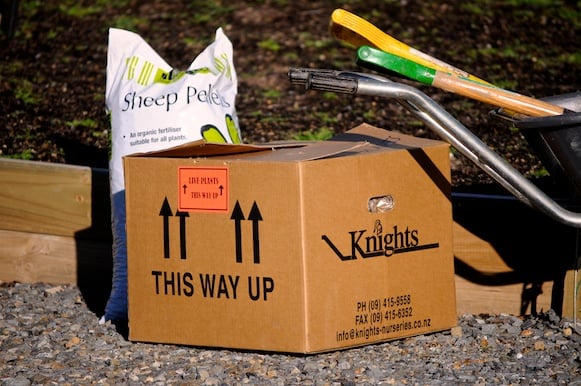 A tip towards our adopted homeland is the rose Land of the Long White Cloud – this is a tea rose should bring plenty of scent to our frontage.  The English Roses William Shakespeare and Othello are matched by an old fashioned Gruss An Aachen.  It's hard to believe that a few prickly sticks can turn into such a display of beauty.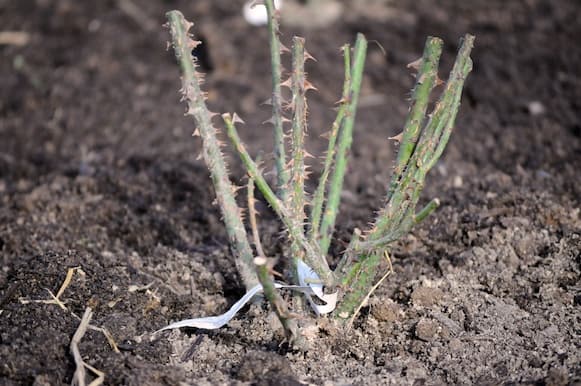 Roses have a bit of a history with my family.  It seems that every time my parents planted roses they upped sticks and moved house promptly after that.  When my parents build a house and created a company they actually named them Rhodon House both of which are long gone from our possession.  My mum's middle name was Rose and she did indeed love her roses.  I had rose headdress when I was married (blue and white if you're interested!).  But it's the first time I've planted roses in my garden and I'm excited about the prospect of colour and fragrance right outside the house.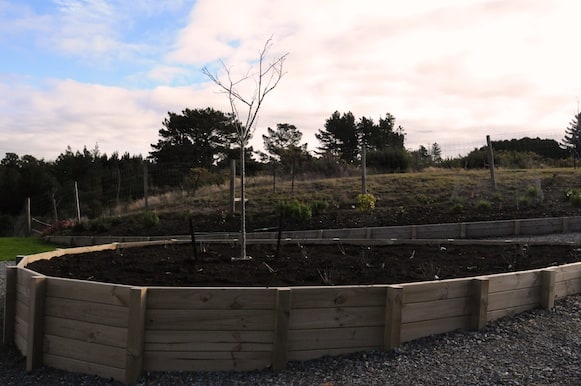 Looking out the window right now I can see the southerly blowing rain up the valley – just thinking of roses blooming does at least make me a little warmer and gives us something to look forward to.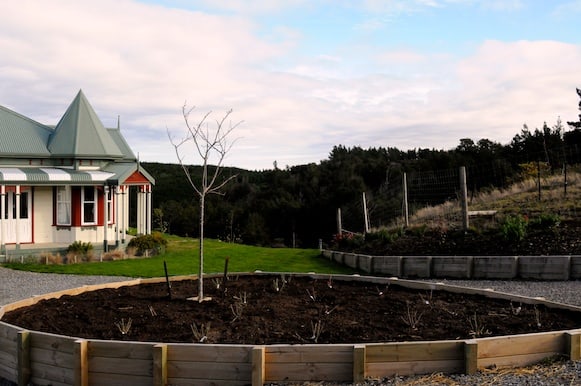 I'm really looking forward to coming down the drive to see the reds, whites and greens reflecting the bright colour ways of our house.  But most of all I'm looking forward to picking roses to sit in a vase on my desk, and altogether more pleasant way to get rid of doggie smells!