One of the great luxuries of having a kitchen garden is being able to be generous with the herbs you use in cooking.  My herb garden is just a few steps away from the back door which is just as well as his lordship is always requesting herbs for his culinary extravaganzas at the last minute and usually after it's got dark. The snows of a few weeks ago played havoc with the garden generally and specifically my precious herbs.
As I tweeted about my horticultural despair the kind folks @Grow_Awapuni not just commiserated but kindly offered to help rejuvenate my snow beaten herb garden.  Just in the nick of time before I left for England a box of replacement herbs arrived.  Carefully bundled in recycled newspapers were fine healthy looking herbs that were planted out in the herb garden in the few minutes I had left after packing for my trip.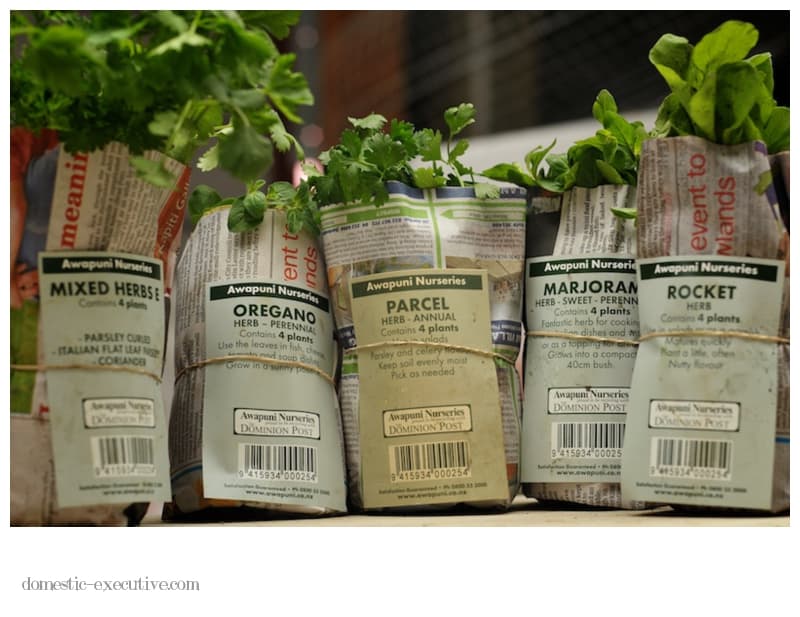 Although I've seen Awapuni plants in the supermarket I've never taken the plunge to buy before.  The plants that arrived by mail were in really good condition. I'm looking forward to see how well they settle into their new home before making it into the kitchen in the not too distant future.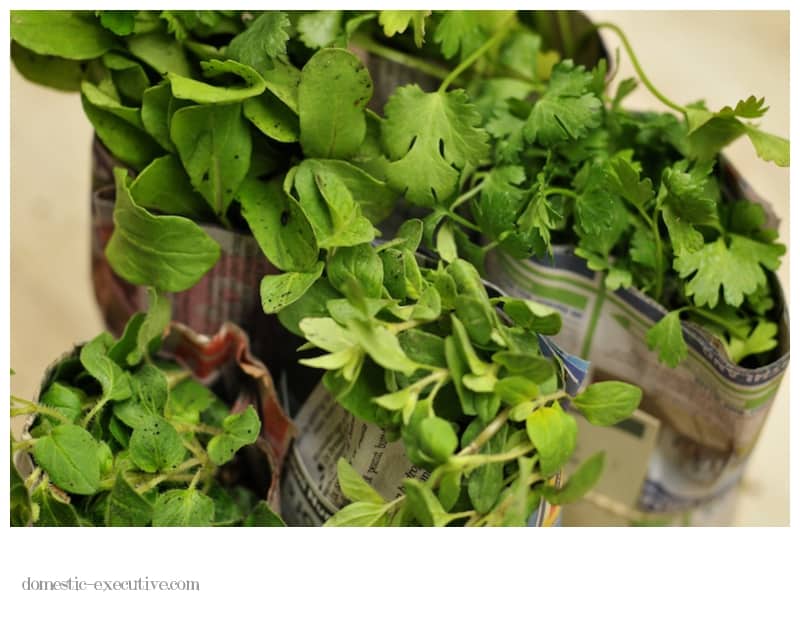 Growing plants from seed is in theory a simple thing to do but in my experience it's easier said than done. I've struggled so far to get strong healthy plants that are not leggy although I'll see whether I fair any better this year germinating the seeds in the greenhouse. Buying seedlings is a perfect solution especially if they can be ordered on line and delivered.  Also, as far as herbs are concerned these bundles from Awapuni give you more plants meaning you can be even more generous in the kitchen.
Although it was a bit of a rush the herb garden has now been topped up with new plants and I'm counting on Fortnum continuing to supervise them whilst I'm away.  Shame he can't do the weeding for me too.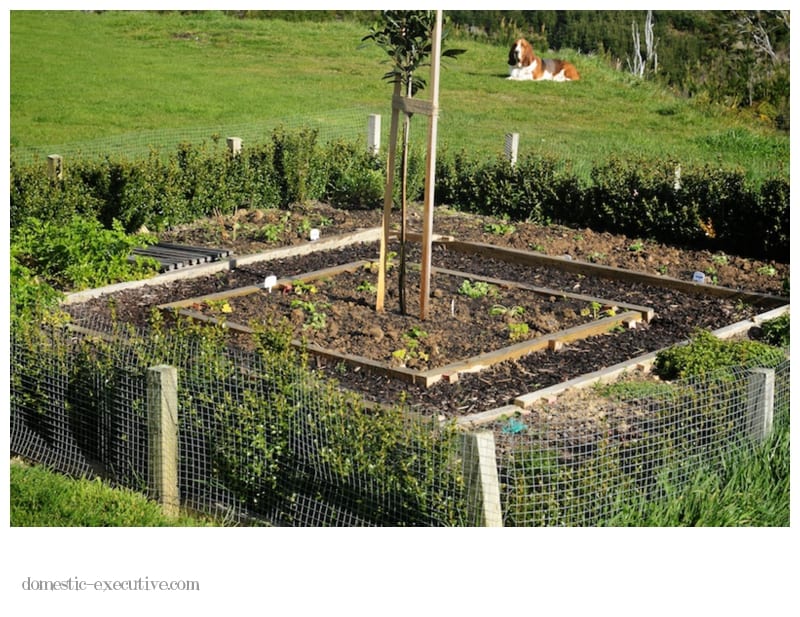 Thanks to Awapuni nurseries for your kind generosity.  I'll keep you posted on how this garden rescue progresses.