I never thought that my New Zealand baking odyssey this year would also be a lesson history.  One of our recent baking exploits took us back to the Boer War and the Siege of Ladysmith to be precise.  Under siege for 118 days when food became scarce it's hardly surprising that a good celebration was required when it was all over.   The Ladysmith Cake was concocted as a result.
When I first read the recipe – vanilla cake split in two one half spiced and then sandwiched with plain by a layer of jam – I was a little suspicious of how this might actually turn out.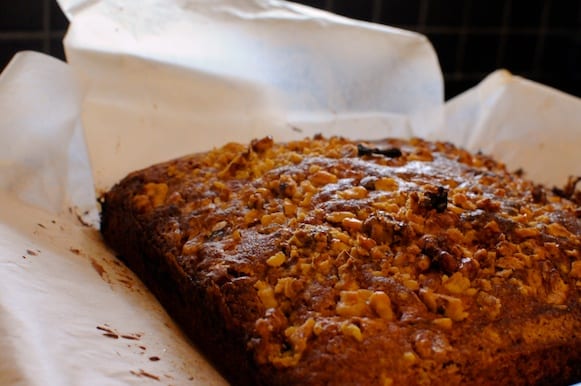 It was a pretty straight forward cake to bake if a little bit fiddly to be halving the mixture and mixing in the spice.  But with some perseverance we got there in the end even if it didn't look that appetising to start with.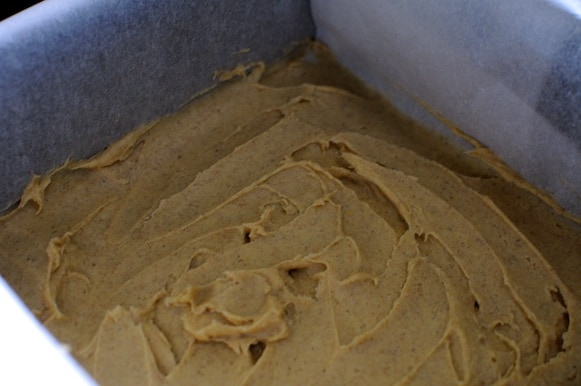 I was a little more generous with the jam proportions.  Just like my donuts I like my jam sandwich cakes with plenty of jam.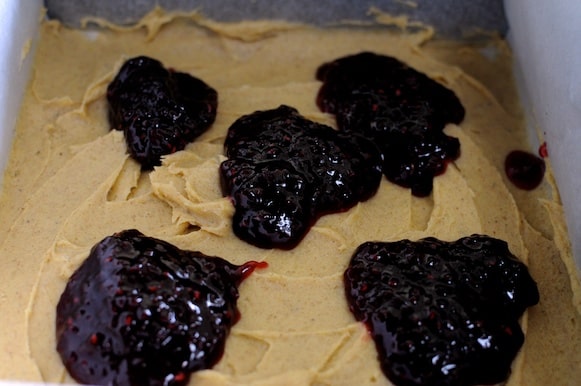 After spreading the final layer of sponge on top the cake is topped with walnuts to give it that final flourish.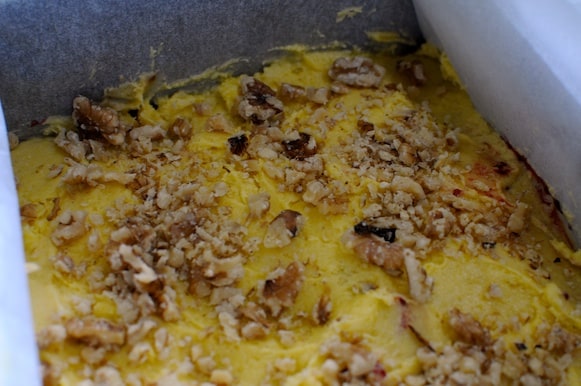 Throughout the baking process I started to get more and more worried that this might turn out to be my first baking flop this year.  A flat cake, spice, jam and walnuts – not a winning combination I would put together.  There again I don't suppose that there was much of a choice of ingredients in Ladysmith at the time.
But I was prepared to put my faith in my cook book though.  After all it has recipes from many of New Zealand's top food writers and they wouldn't let me down. Or would they?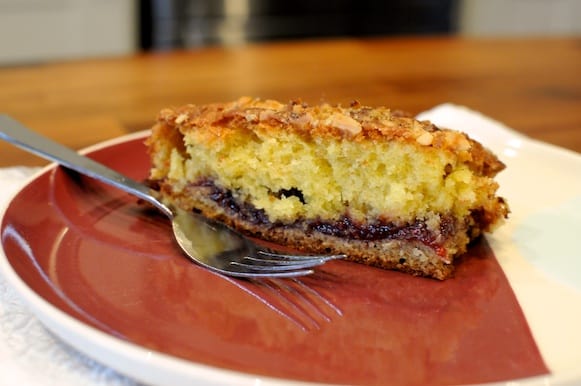 In fact, not.  This was a superb cake.  An interesting blend of light sponge with a hint of spice with a good dollop of jam.  One of the best MT declared as he scoffed his second slice. It's just as well as there were many more helpings to come in his lunchbox.
For all the flourish of celebration cakes today it's heartening to know that a recipe that packs such a punch was born from the relief of one of the bloodiest battles of the Boer war.
Ladysmith Cake
180g flour, 1 rounded teaspoon of cornflour (15g), 1 teaspoon baking powder
180g butter at room temperature
180g sugar
1 teaspoon of vanilla, 3 large eggs, 1 teaspoon of cinnamon, 1 teaspoon of mixed spice
4 tablespoons of jam (we used raspberry but you can use strawberry or blackcurrant)
45g of coarsely chopped walnuts
1. Preheat oven to 180 degrees C. Grease and line and 18cm square cake tin – base and sides.
2. Sift flour, cornflour and baking powder together.
3. Cream butter, sugar and vanilla until light and fluffy then add eggs one at a time beating well.
4.  Fold in sifted dry ingredients and when the mixture is smooth divide in two and put half in a separate bowl.  In one half of the mixture sift the spices on top and gently fold through.  Spread the spiced mixture into the base of the cake tin.
5.  Spoon over the jam, spread the remaining mixture and finally sprinkle the chopped walnuts on the top.
6.  Bake for 50-60 minutes – turn the cake tin around after 30 minutes so it bakes evenly.  The cake is done when it springs back when lightly pressed.  Cool in the tin for about 10 minutes and then remove to a wire rack to cool completely.
The cake will keep fresh in an airtight container for several days.  That's if it lasts that long!