The best way to see the city skyline in Hong Kong is to take the Peak Tram to the top of Victoria Peak.  That way you can look down on Hong Kong's iconic high rise buildings.  We set of in search of the views and were not disappointed by them.
I have to be honest and say that what did disappoint me was the commercialisation of the peak terminal. You now have to pay to get onto the viewing deck after passing floors and floors of shops selling tourist tat.  Outside there were more retailers flocking their wares.  I can understand the desire to maximise earning potential but heavens above, is Hong Kong in need of the tourist dollar it can't let people see the magnificent views in peace and for free.
If the had included the fee in the tram ticket and didn't tell me I wouldn't know any better and would be waxing lyrical about what good value it is.  Their marketing people have made a mistake me thinks.  Having said all that I wouldn't have missed the trip for anything.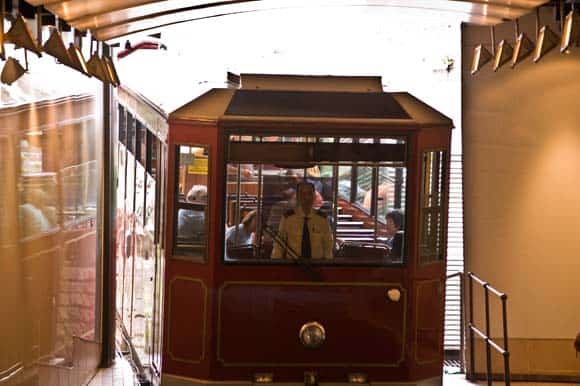 The problem of course with magnificent views is that you need weird and wonderful camera equipment and a helicopter to do it justice.  I made do with my trusty Nikon snapper.  Although you only get a snapshot of Kowloon buildings and Hong Kong Island in the background I like the way this photo gives depth and perspective to what might otherwise seem like a mass of tower blocks.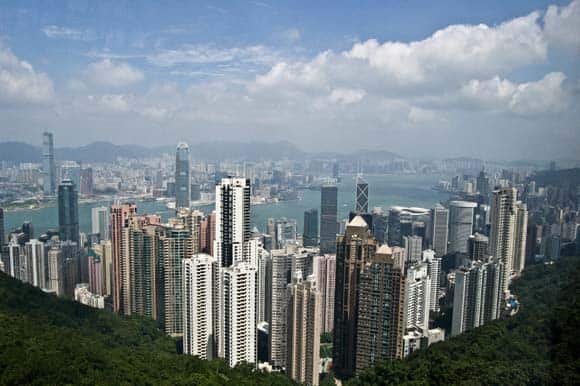 Framing this picture makes this picture more real.  More believable. It makes me feel like I'm there looking into the view and gives it an altogether human scale.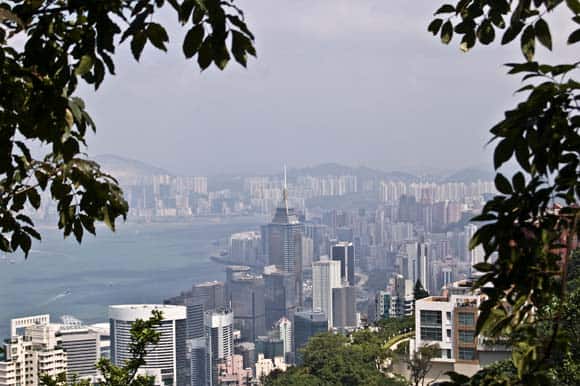 The harbour side views of Hong Kong Island are as imposing from ground level.  This is looking at the main conference and exhibition centre with the main financial district buildings of Central behind.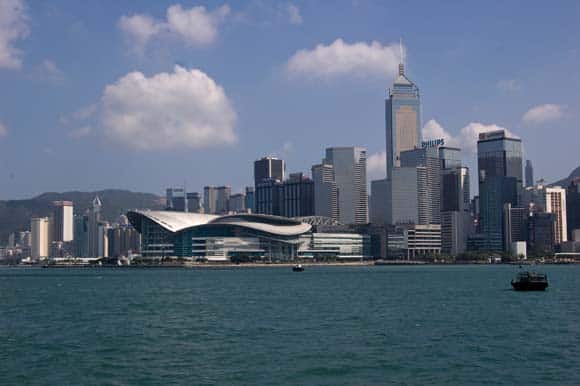 At night this view is completely transformed.  Of course with some magical camera equipment you'd get a better view but here are a couple of shots I took after much frustration that I didn't lug my tripod across the world for this very moment.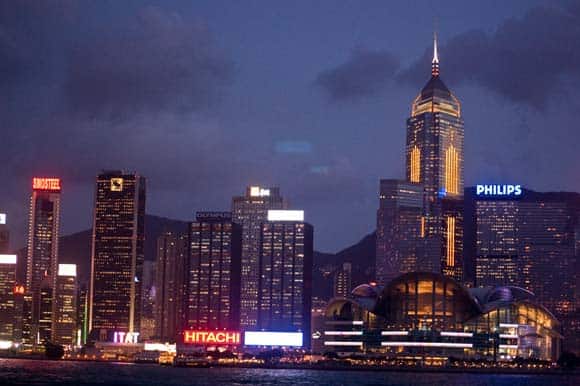 If you look closely you'll see the colour magic that's been applied.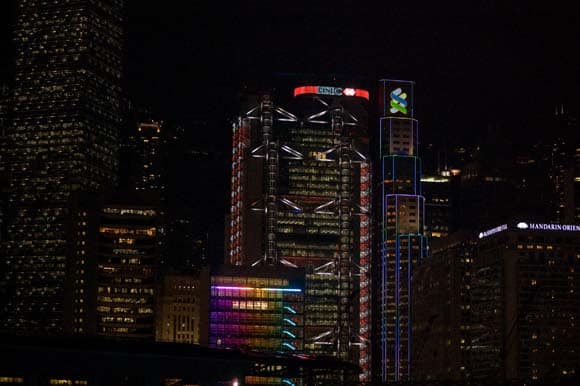 There are always heaps of ferries, boats and junks sailing across the harbour.  This is a quick snap that sums of the drama and movement going on around.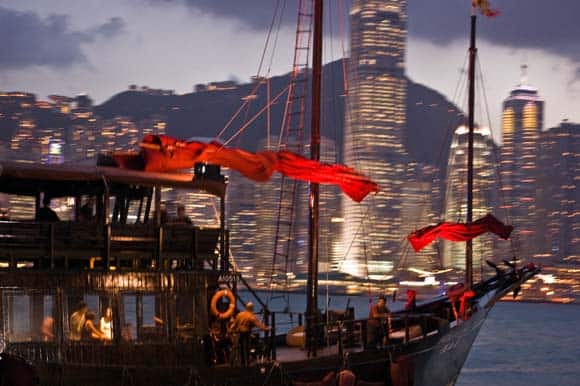 Looking at Hong Kong Harbour makes you realise how small Wellington's waterfront is.  It's going to seem strangely under lit and very low rise in comparison with the massive buildings that are in Hong Kong.
But, you know that they say size doesn't matter.  Yeah right!