After what seems to be an age we arrived in London safe and sound.  Just the small matter of having no luggage right now but I live in hope that the global baggage tracking system won't let us down.
International air travel is like a parallel universe where time gets confused and your body subjected to forces and food outside of it's normal rhythm.  Most of all you are subjected to a compulsory workout by walking miles and miles along nondescript corridors complete with resistance training as you lug along a heavy weight of immediate personal possessions.
For all the high tech options for transport in Shanghai its the low tech modes of transport that seem to still keep the city moving.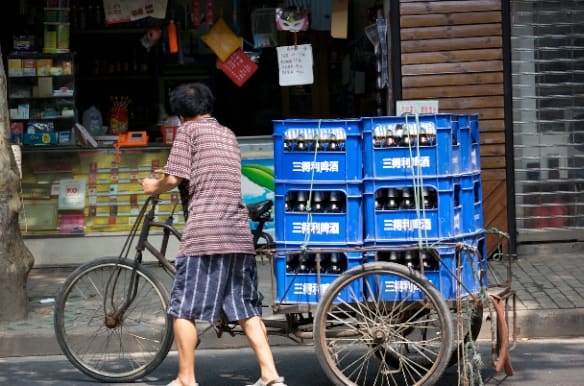 The human powered tricycles seem still to be a preferred way of carting materials around.   Delivering beer…….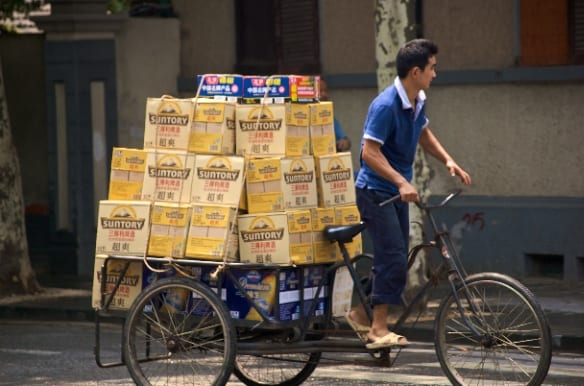 Delivering cardboard for recycling……..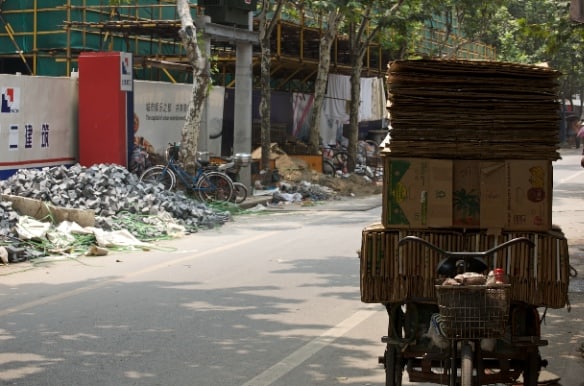 And anything else that takes their fancy…….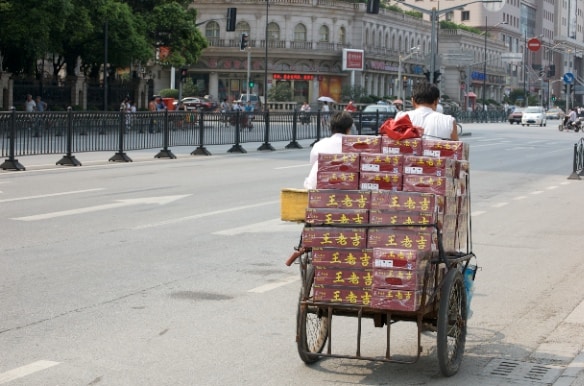 There is even a lower tech police car used for pedestrian areas.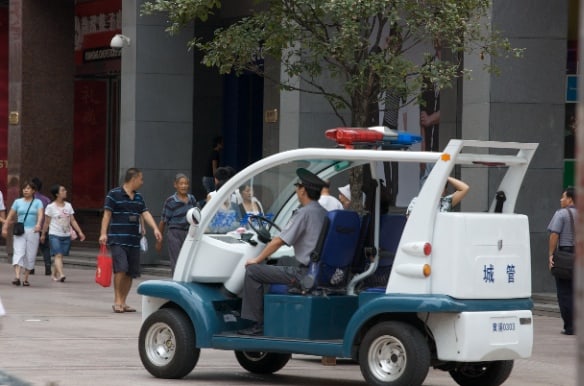 The motorcycles seem to be taking over from the humble push bike being able to move faster and carry more than one person.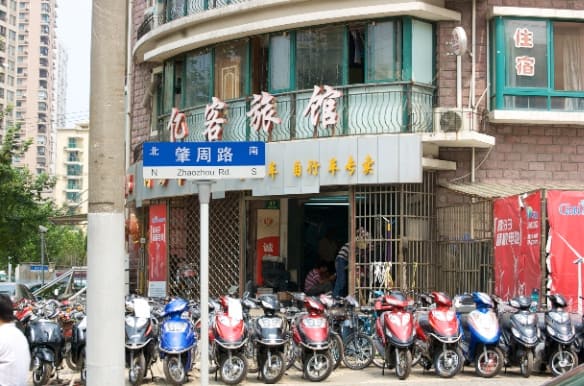 Both regular and motorised bikes do of course need special parking arrangements.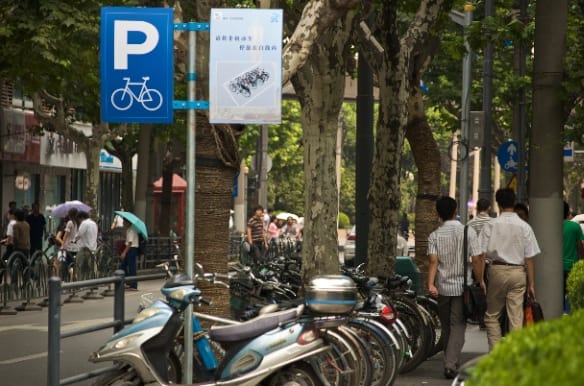 There are of course regular modes of public transport like the metro and buses.  We used the metro which thankfully was easy to navigate and ticket buying was aided by an English translation on the ticket machine.  There were buses that navigated all over town but we weren't brave enough to venture on these.  Trying to read the bus timetable was a challenge too far.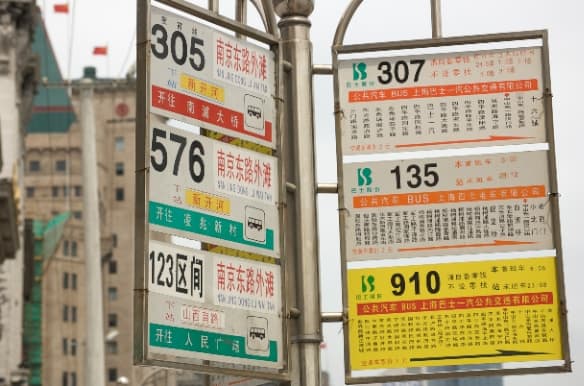 But not as much as it was sometimes crossing the roads which were more like state highways/motorways through the centre of the city.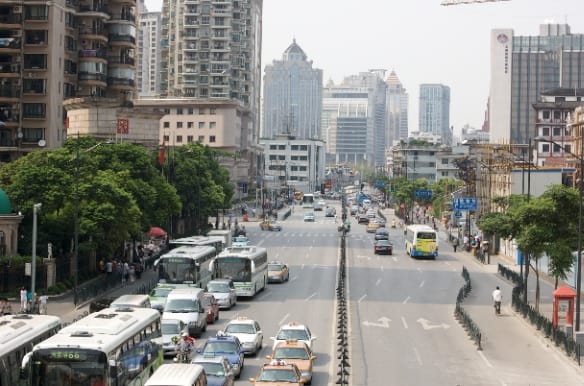 But I shouldn't have worried.  The practicalities of the Chinese make it easy using a pedestrian roundabout.  Something I have never seen before.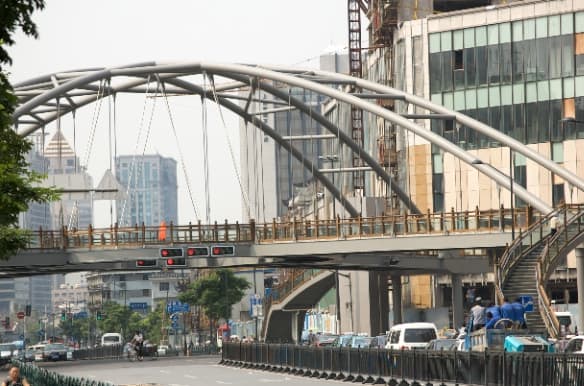 It was quite an experience to use.  I'm not sure we could warrant the expense of such a structure in Wellington but it was nevertheless a great vantage point for seeing the cityscape.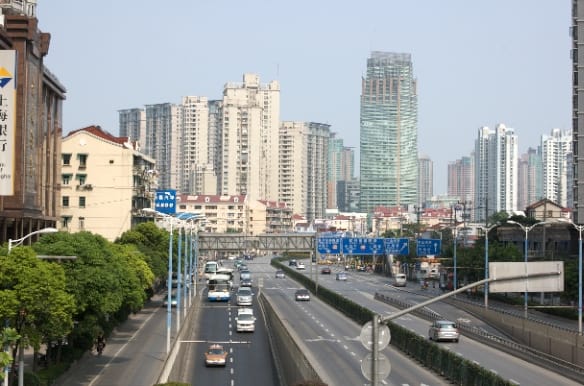 Despite the vast number of people and vehicles there is much effort put in to keep the city clean.  I'm not sure whether this is under the auspices of the Expo preparation or a job creation scheme.  Whatever it's motives it makes a real difference to making your way around the city.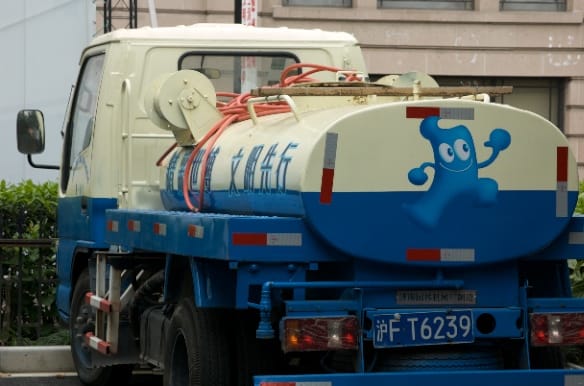 In case you're wondering, the delightful blue man on the back of this truck is the official mascot for the 2010 expo.  You can see Haibao all over the city including soft toy versions being flogged by street sellers.
The wide range of transport options was another colourful part of our Shanghai trip.  Somehow things here in London seem altogether less colourful and more dangerous.  I'm also not looking forward to using the London underground which won't be air conditioned and costs just a few pence to travel across town.