In the muddle of getting back into the domestic executive rhythm after my long break away planting for this seasons kitchen produce has been a little delayed.  With the fine weather and an extra day this weekend there were no more reasons to procrastinate.  It was time to get planting of all those seeds stashed away months ago.
When it finally came down to it I came to realise that I had no idea what I was doing.  I've always bought baby plants from the garden centre.  Growing my own from seed is a whole new adventure.  I did however have the necessary equipment ready to start.  Waste not want not at Domestic Executive HQ, I using up the pots from when I planted out our kiwi hedge to get me started.
The easy bit was filling the pots ready for planting and I was feeling calm and confidence.  Then I turned into a pukeko crossing a busy state highway.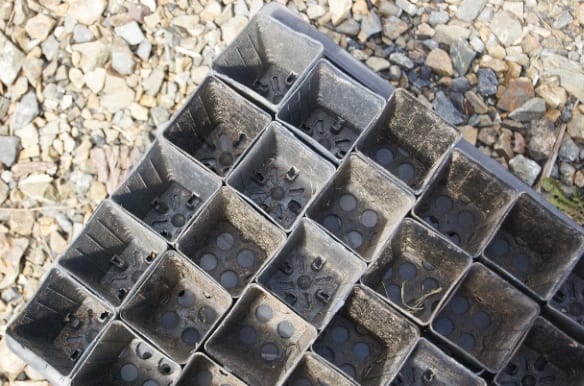 How many seeds to plant?  Which seeds should be grown in pots for transplant and how many to be sowed direct?  Which seeds should I plant in the potager now and which should wait for the kitchen garden to be built?  Will I have enough pots after all?
Oh crikey, I knew I was going to have to be more scientific but the level of detail is mind boggling and for a big picture girl like me such detail involving numbers this was getting all too much.  You see numbers are not my friend.  They play tricks on me, get jumbled up and never do what they are supported to do.  You'd think the mathematician in the house might come in handy but he was busy mowing up the front paddock.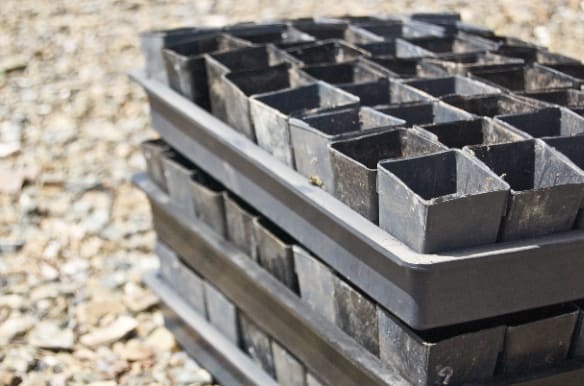 I dug out a couple of my favourite growing books and put off answering all those questions for a bit longer.  Safe in the arms of Monty Don I learned that he grows most of his vegetable plants from seed in the greenhouse to avoid problems with slugs.  So in theory I could plant all mine like that too. I liked the notion that I could control the growing conditions a little more from within the spare bedroom turret bay window.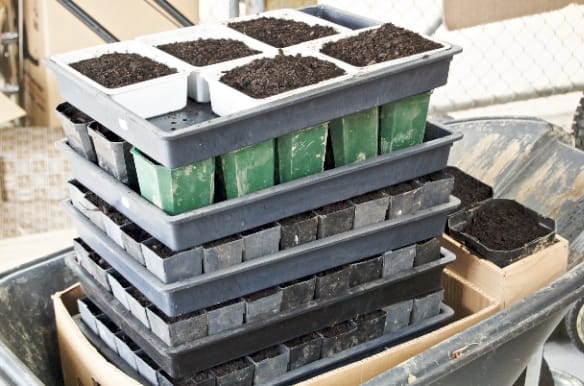 But still how many to grow.
Obvious you think, plant what you think you might eat.  But then what if some don't germinate or don't grow big and strong.  I'd need a few extras.  The pressure of these decisions drove me to the kettle for tea and a slice of cake. After clearly not rushing into any decisions I finally did get going.  Starting with the easy ones – tomatoes.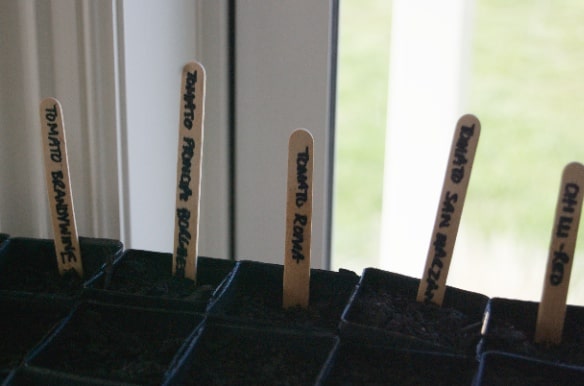 5 varieties and 5 plants of each.  If these germinate this week I'll plant some more in 2 weeks.  After all you can never have too many tomatoes.
The herbs were straight forward to.  A sprinkling of oregano, basil, coriander and parsley. The more the merrier of those.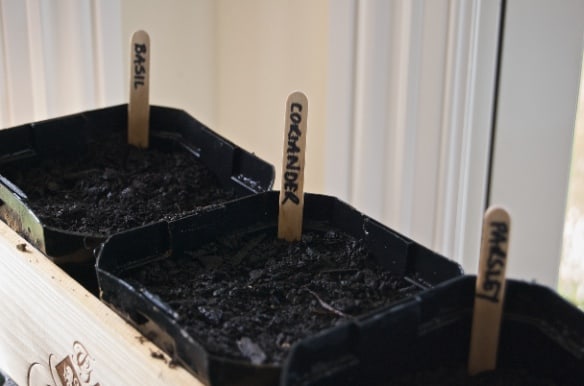 Then the decisions got harder so I made it easy for myself.  A generous sprinkling of leeks and heaps of asparagus.  I've heard they're a bit stubborn when it comes to growing.
Then 5 of each of the other vegetables as I'll apply the same principles as the tomatoes.  See how they go and then sow some more.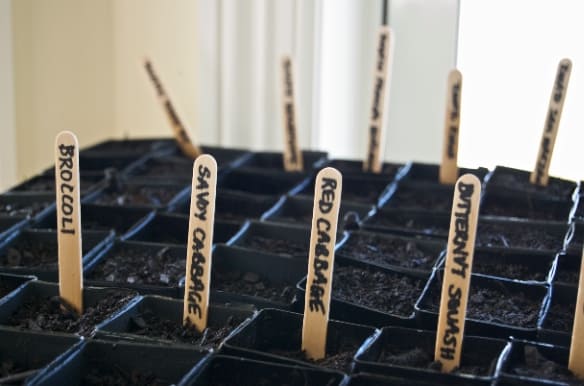 And with a final flourish, I let myself go with the rocket and lettuce seeds.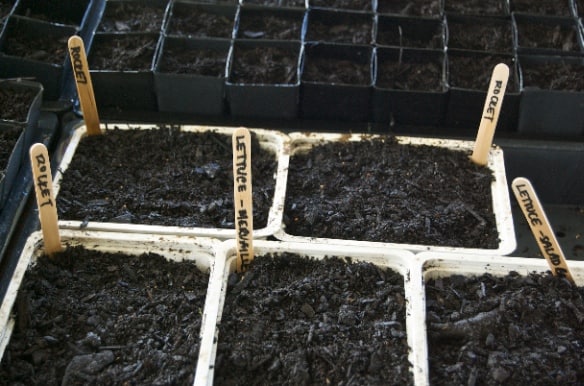 All in all there were about 180 pots with seeds in them.  Some gentle spraying to wet their appetites and then walk away.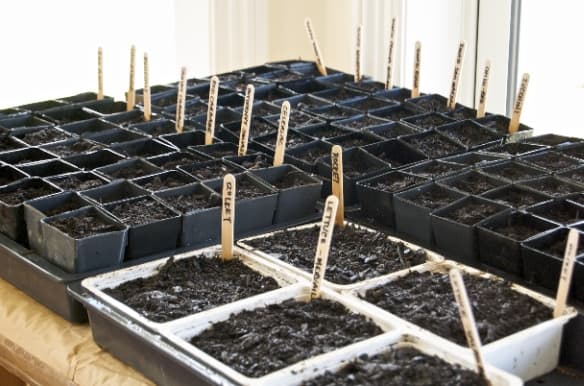 I felt better to finally get underway even if I have this underlying anxiety about whether I've done the "right" thing.  Only time will tell.  What is clear that if I'm going to keep our pantry stocked with vegetables I need to find a more stress free way of handling this.
What I've also come to realise that I haven't quite got as many varieties than I want.  No bok choi for instance and simply not enough herbs.  I can feel another shopping spree on line coming on.  Or perhaps I'll make life a little easier and nip up to the nursery to pick up some babies plants and save sanity.
Knowing we're not going to starve if nothing grows is not really the right incentive for making a good fist of this growing lark.   I need to get serious if only I could get over the feeling of being overwhelmed.  Lovely my gardening books are but they really don't take you step by step to planning and getting underway.  I'm going to have to keep a record of all I do so that if I manage to crack it this year I don't forget for next.
Or in my case, don't forget what I did last week.  All the juggling that's going on right now with work and home my brain is overstretched.  But like all muscles it just needs more exercise to keep it fit.  Work is easier as I don't have to think too hard – this growing lark is stretching my learning capabilities a bit more.  I'm sure it will get to be fun in a few more weeks when things start growing but for the meantime I'll have to wear the anxiety and be patient.  Hmm,  now there's something else I'm not very good at right now!