Shopping for things to incorporate into the house build was almost a full time occupation for a while. I'd spend hours on the internet, mooching around shops and reading magazines looking for inspiration.
During that time there were quite a few things I coveted but either they didn't fit the bill or more often than not they were just too expensive.  This included $300 door handles and $3000 heated towel rails.
In the category of loved them but didn't fit in anywhere were these tiles.  But never fear it was only a matter of time before I'd find a home for them in our house.  They have just become the worlds most expensive teething ring!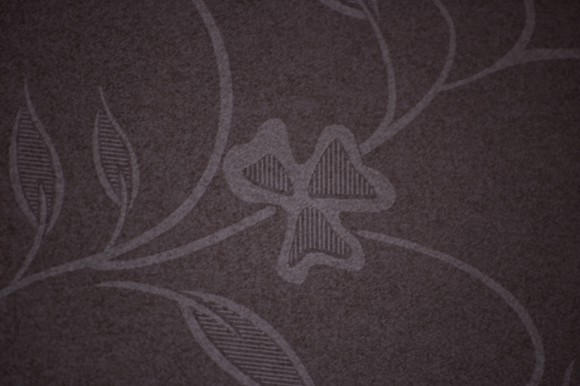 Confused?  I can't blame you.
My blessed basset Fortnum had trouble with his teeth when he was a baby.  They hurt him when they grew and the only way to relieve his pain was for him to chew.  We supplied him with endless toys, bones and even cool teething rings.  But no, our Fortnum found something much more soothing for his growing teeth.
Here's what he used.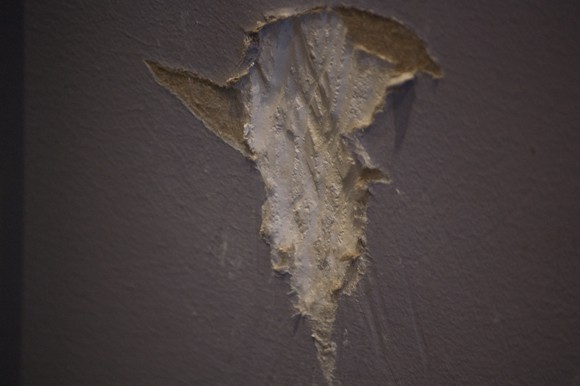 The wall.  To be precise, it was actually walls.
Fortnum would get no better pleasure than lying in his bed and rubbing his new teeth up and down the wall.
Sounds ridiculous but it's true.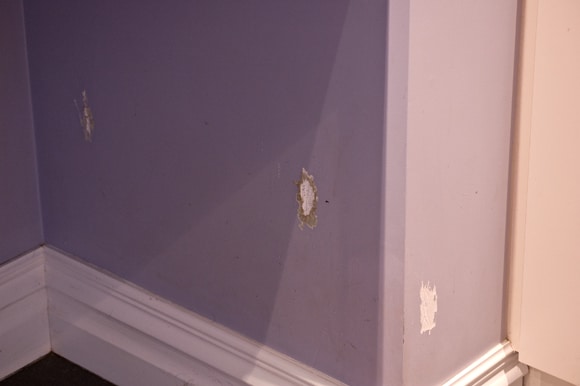 My cerub basset has a full set of gnashers now and he seems satisfied these days to chew on his bone.  He's given up chewing the wall.  But the damage he caused has been my DIY dilemma for a while.
I considered a range of repair options including just filling and painting.  But bassets are mucky dogs with lots of slobber which they love nothing better to share with the rest of the world.  To be showered by basset slobber fresh from the water bowl is treat that you should really experience at least once in your life.
Such behaviour has led to the walls of the laundry where they are fed and sleep looking like a war zone.  Regular cleaning was starting to wear the colour off the wall.
After much procrastination of what to do.  It suddenly came to me.  Tile.  But not just tile.  Tile with my most coveted tile I couldn't find a home for first time round.  Some things are just meant to be.
So the bassets room has had a makeover.  It means that I can just wipe down the tiles now and keep it nice and clean.  Also, the laundry area looks much smarter and brighter than it did before.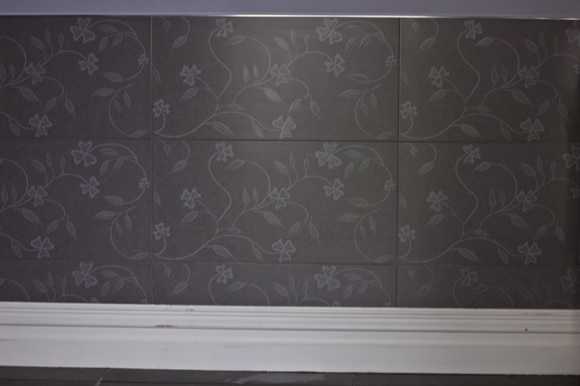 This is the perfect match for the slate style floor tiles and the paint on the walls.  Note the puddle of basset water on the floor!
I'm very pleased with how they look.  It will make life a whole heap easier and I have lots of off cut tiles now to think what to do with.  I love the tile pattern, so groovy.  Modern yet traditional.  A bit like all of our house.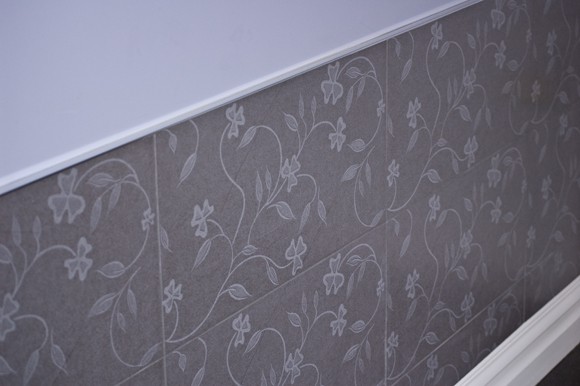 Now all I need to do is repaint the skirting boards to get rid of the basset baby marks and we'll be ship shape again.  I'm also going to paint a blackboard on the wall to help me remember the things I'm suposed to do.
As I say, the most expensive teething ring in the world.  But all in all it's been a win win.  Repaired basset biting, cleaned up the laundry area and I've finally be able to find a use for the tiles I first coveted almost 2 years ago.
Now I just need to get a couple more coaching clients to pay for it all!