It's not been a pretty sight in the potager for a while but the near perpetual rain since we came home has delayed the much needed clear up.  With the fine weather and a whole day to devote to my growing patch it was time to take the plunge and get things sorted out once and for all.
The rain had done a marvellous job of watering the vegetables but it had also worked wonders on the weeds growing in the patch.  With well compacted soil it was not an easy job teasing out the unwelcome plants in between the rows of leeks and onions.  I persisted all day and then realised that I'd managed to weed myself into a metaphorical corner.  Now that things were cleared out, where next for my growing ambitions.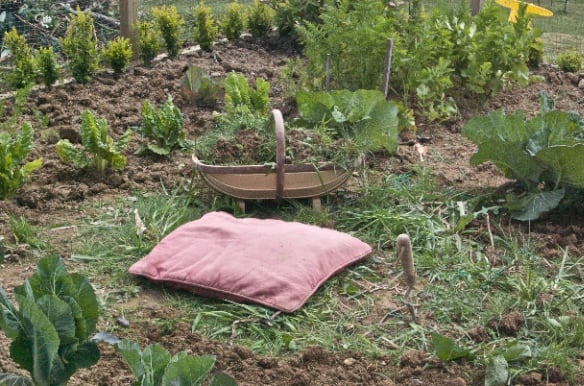 With all the unwanted vegetation taken out I'm left with a large area to fill up.  With construction soon to start on the kitchen garden I'm going to need to think this through properly.  The time for experimentation (my version of just winging it) is over.  It's time to grow up as a grower.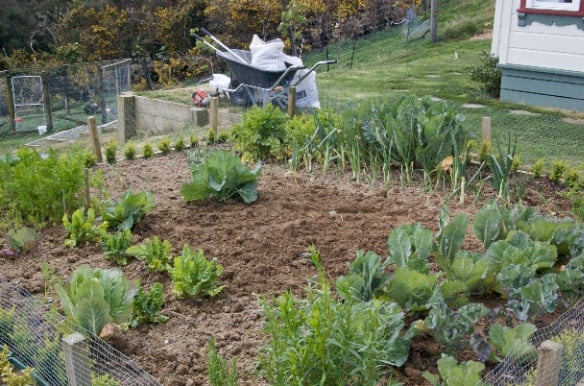 The whole idea was that we would grow enough to be self sufficient as far as vegetables are concerned.  It's clear to me that it's going to take at least another year or two to get to that point.  Although the plant and see what happens approach has served me well it's going to take a little more forethought to keep our table full on a regular basis without the need to eat our way through a glut of what is most plentiful because I hadn't staggered the planting.  If you plant thoughtfully, this is what happens.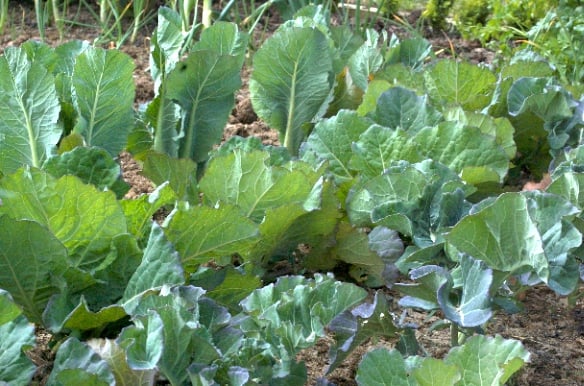 Way too much cauliflower, broccoli and cabbage to eat all in one go.  These vegetable plants were put in last autumn and they should be ready for eating around Christmas, if not before.  See, that's what happens when you're not really concentrating, you actually don't know what is going to be ready for eating and when.  Not withstanding the planning and timing, I'm just delighted that I can produce food from the ground at all.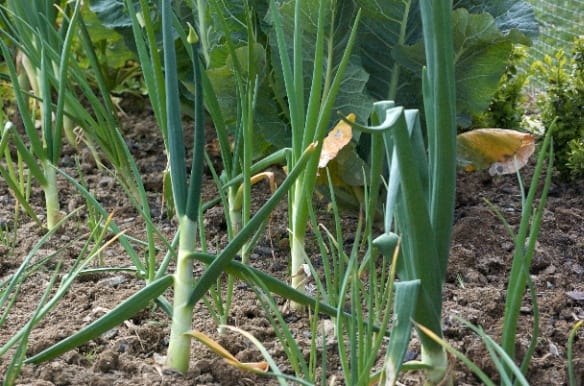 These onions are really starting to flourish.  I'm actually amazed a tray of hair like plants could grow up to be so big and strong.  Can't wait for these to be ready for harvest and get the chopping board treatment. The garlic and shallots are doing well too.  All things we use frequently in our kitchen.  This spinach has been a bit of a troubled crop having been munched several times, these will be heading into the kitchen soon before they get attacked again.  The carrots were transplanted when I thinned the master row out.  I thought they had not taken but no they are fighting back and hopefully they will make it all the way through to something nice to eat.  Maybe a carrot cake!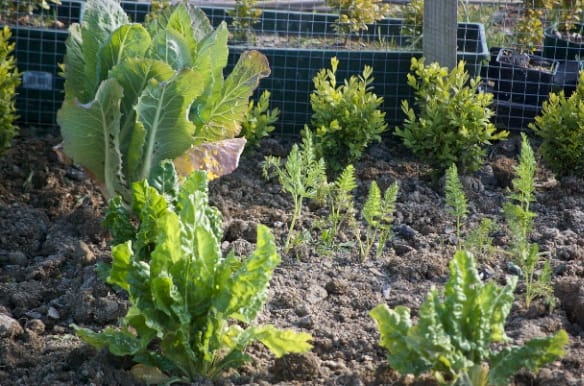 With all the hard work going on in the garden Fortnum and Mason have been supportive throughout.  Not very helpful but having them lying around and occasionally playing it's given me something to smile at as the blisters on my weeding hand gets bigger and more sore.  Little basset just can't help himself when it comes to the camera always wanting to get a closer look.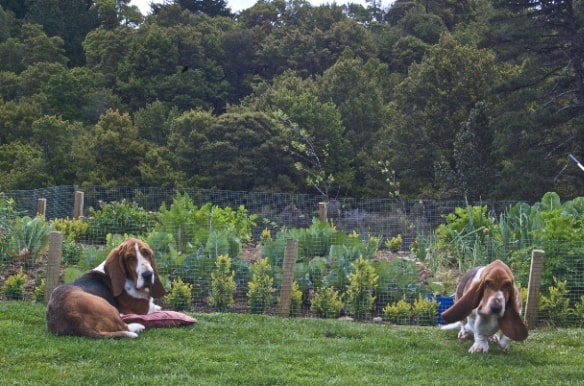 Fortnum however is not moving anywhere refusing to give up the kneeling cushion which he is treating like his outdoor sofa.  There is nothing Fortnum likes than something soft to lie on.  Just take a look on his face – he clearly wasn't keen on the idea of sharing that soft spot with his brother.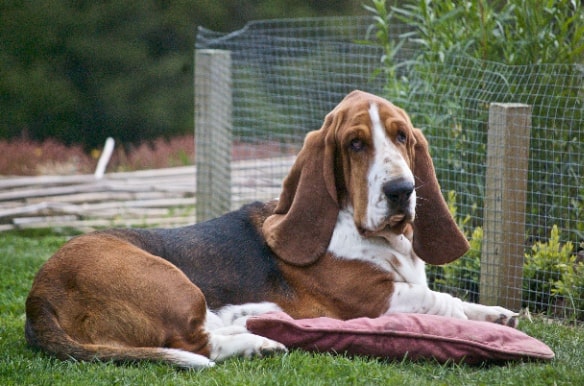 If there is a hard way of doing things I seem to have a knack of finding it.  It's deeply embedded in my psyche and I've been finding the hard way to do things for as long as I can remember.  It's not just that I'm up for a challenge but I'm a big picture girl.  Not really interested in the precise details that may trip me up constantly.  I'm more of a quick sprint and see where it takes us.  Based on my experience of growing vegetables this year I'm going to have to work harder at thinking in advance.  Being more diligent with the planning and tending if we're going to reach out goal of vegetable self sufficiency.
There is plenty of time for that meticulous approach.  For the moment I'm simply going to enjoy the view after a day's hard graft and relish the prospect of what might be in that large patch at the bottom of our garden.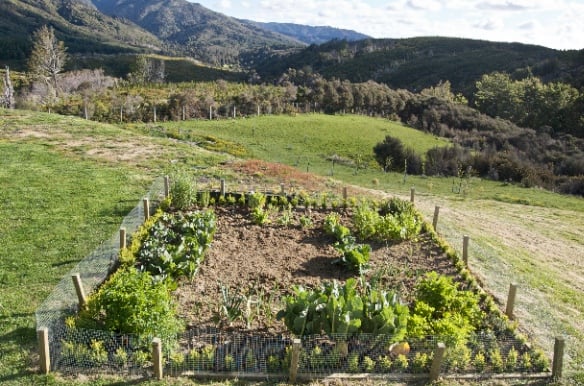 There is nothing better than a big picture view.  Which is just as well as we have plenty of big views to enjoy.  It's times like this I have to pinch myself to check that I really am not dreaming.  No, this was the dream – the house, the views and a life living as much on our own efforts.  We've a long way to go but the journey is definitely an exciting one I can really feel that the idea of a backyard pantry is within our grasp.