After foot slogging around for a while it's always nice to find a shady spot to glug back a bottle of cold water.  This park was the perfect place for us to rest our weary legs.  Just like the buildings in Shanghai the parks are being spruced up for the Expo.
I love people watching at the best of times and there were plenty of people to watch her in Shanghai.  There are always people bustling around on bikes, trikes and other motorised vehicles.  There are construction labourers all over the place.  The park was no different.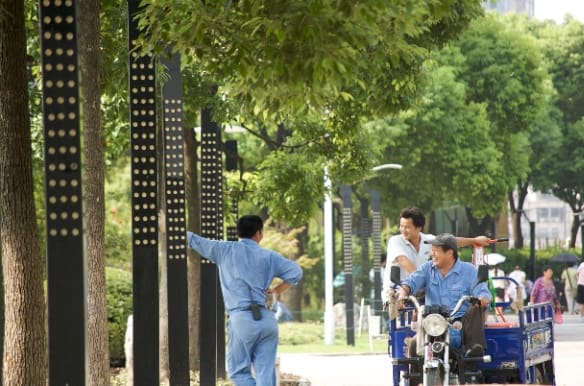 This chap with the radio on his belt is the supervisor.  The crew on the trike truck seemed to be his mates.  They chatted for quite a long time while the real work was being done by other people.  This guy had the modern tools at his disposal.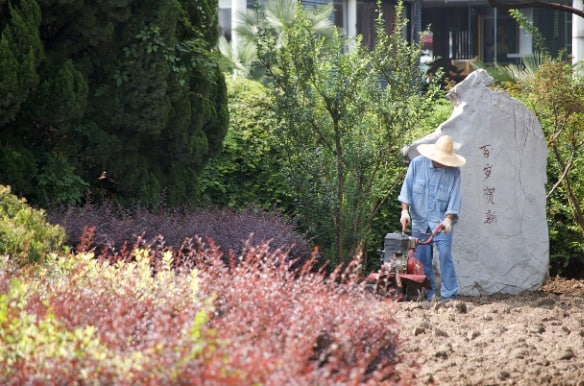 These poor chaps were less fortunate and had to use human effort in temperatures in excess of 30 degrees.  It made me smile to see that they didn't stop for their smoking break.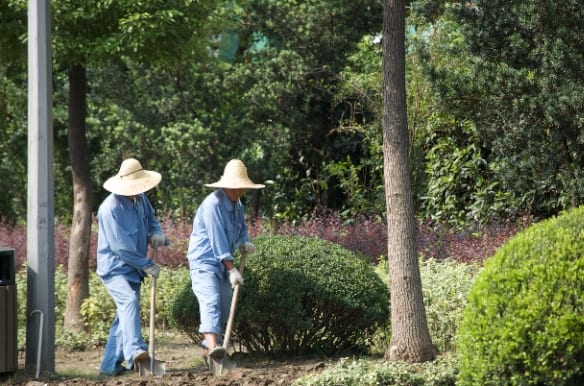 While the workers were working the supervisor just seemed to be strolling up and down in a casual and relaxed way.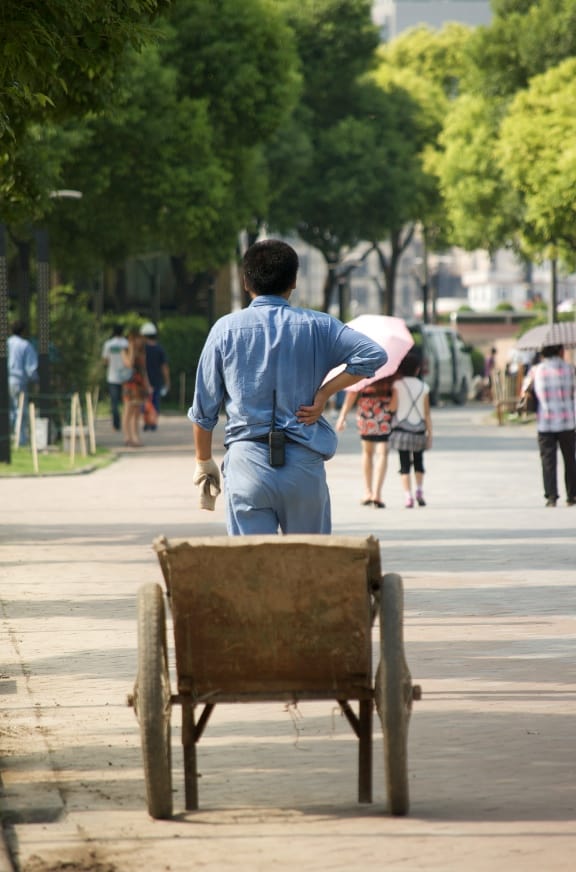 I know which of the jobs I'd like to be doing.
In just a few short days you can't hope to understand a place but I've seen a lot of people doing a lot of things.  In all the time we've been here it's felt an easy going sort of place even though the place if full of frenetic activity.  People seem to be purposeful in what they do and happy with their lot.  I don't know whether the contentment is real of for show for the prying eyes who are undoubtedly watching.
I'm writing this post from Shanghai airport as we're soon to start the second leg of our travel adventure.  Next stop Frankfurt and then onto London.  High excitement to be seeing family and friends again.  In the meantime, I've got hundreds of photographs to sort through and probably a couple more Shanghai posts to share with you before things will switch to all things British.
I wonder how much things have changed in the 3.5 years since I was last there.  Only a few hours and I'll find out.