My abiding memory of beetroot as a child was pickled or baked in a white sauce.  Neither of which I was that thrilled with.  Over the years I've acquired the taste of beetroot in a wide range of forms which is just as well since it grows easily and has become a regular at our table. I'm almost at the point of trying to pickle some again or make a beetroot relish which does make a great addition to a cheese sarnie.
But first I wanted to test out whether beetroot would be a welcome ingredient to our afternoon tea ritual.  By way of the suggestion of The Butcher and Baker I ventured to make Beetroot and Chocolate Brownies last weekend.  There is no doubt that this culinary combination will make your taste buds flutter.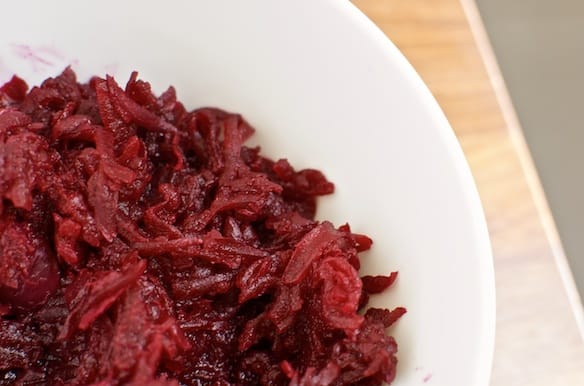 The recipe is freely available via google so I'm not going to repeat it here.  But to make it easy, here's one for you to click to.
The thing I like about these brownies is they are a no nonsense bake.  Melt, mix and bake.  Couldn't be simpler.  The only thing you have to remember is not to over mix otherwise you'll make the brownies tough. And, for heavens sake use decent chocolate.  There is nothing worse than chocolate brownies that don't taste of proper chocolate.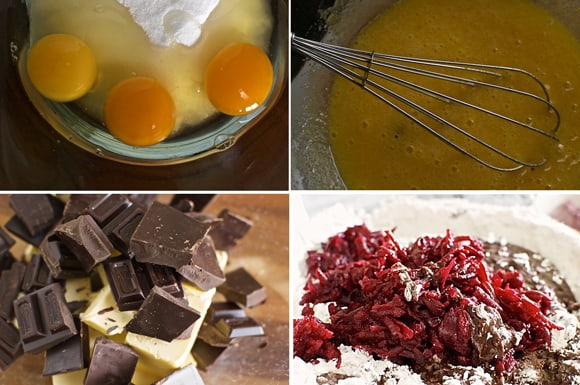 I used my new baking sheet for the first time.  It was a little larger than the recipe required but I didn't let that hold me back.  Like most things in life I'm starting to realise that the right gear will help get the job done right.  So toss out your baking sheet you got from the pound/dollar shop and treat yourself to a proper baking sheet like real bakers use.  Trust me it will change your life in the kitchen.

These brownies are light and moist and deliciously rich.  The beetroot addition added nothing for me other than making it feel like a more nutritious treat.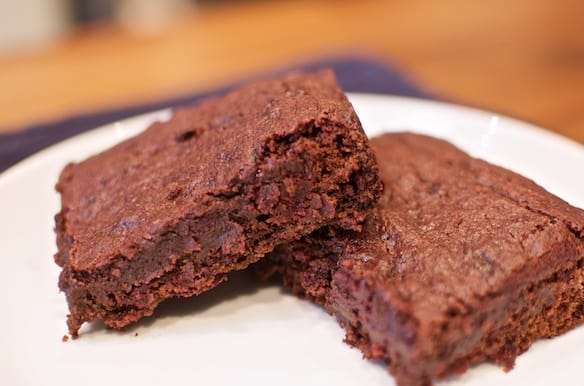 My final recommendation is that you gather around you a hoard of hungry folk.  This recipe makes a lot of cake and unless you're a complete glutton it is best shared with others so save yourself from dietary excesses. Which brings me to a plea to those in the know about these things.
Where can I find recipes for cakes for just two people.  Recipes that don't produce catering quantities of sweet delight.  I know I can freeze and just bring out what we need but that isn't freshly baked in my book.  Any suggestions or ideas, please let me know.  My scales will be eternally grateful too.