Wet, wild and wintry weather gives the log burner a magnetic effect. Where else would you want to be than close up to the warmth that is otherwise missing? You can't stay closeted for ever though – OK you could but that's when cabin fever sets in.  There was nothing for it today but to take a walk in the rain.
When we set off it wasn't raining but I always knew there was a high likelihood of another downpour.  But it's only water and the worst that can happen is you end up getting wet.  That's what towels were invented for.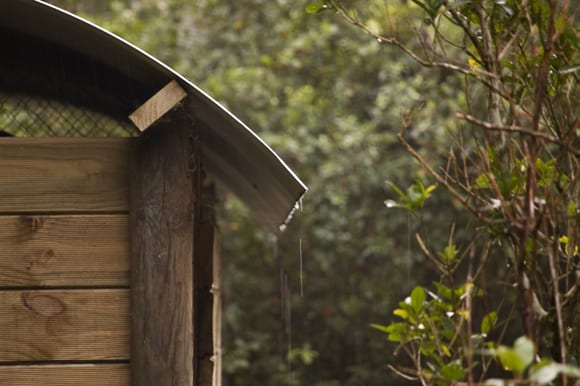 Now here is someone who really isn't keen on a walk in the rain.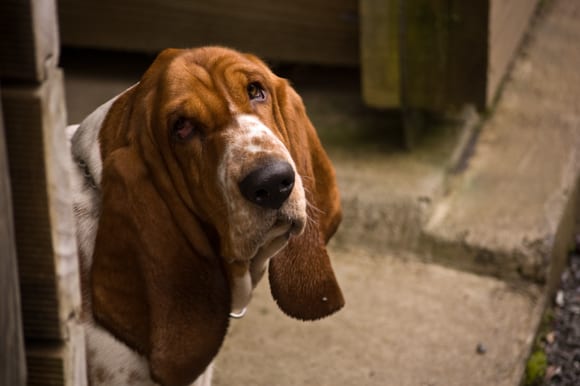 It's hard to deny a pleading face like that. But deny I did and off we headed into the bush walk at tunnel gully.  Very quickly it was apparent that the windy weather has had it's effect.  There were tree branches and trees down.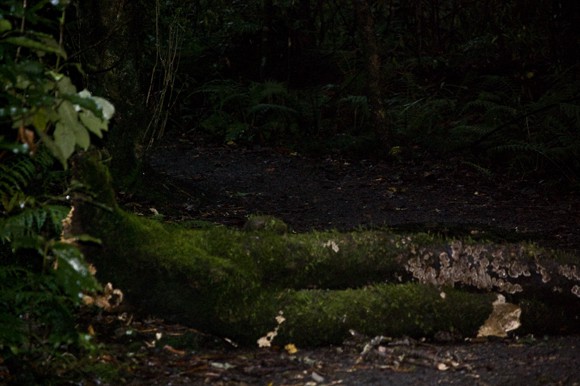 For a basset a fallen tree can be a terrible thing.  It's on account of the short legs!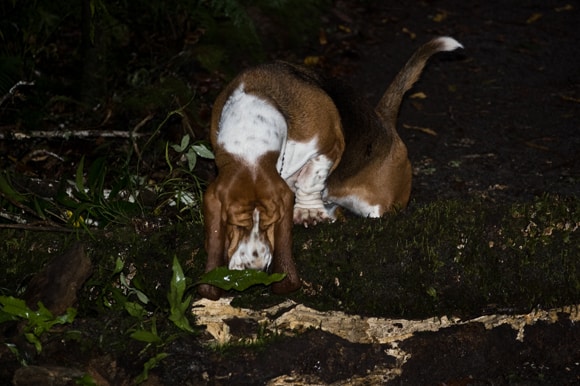 There were many broken branches up high.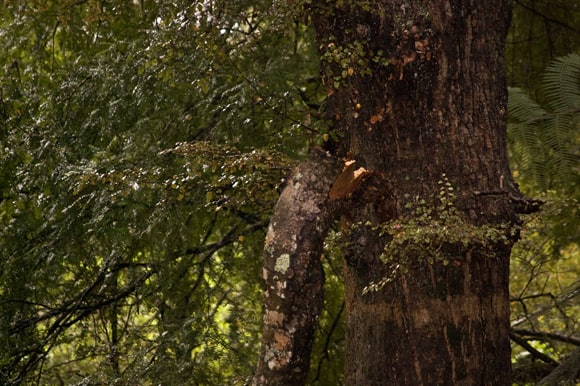 As well as uprooted trees.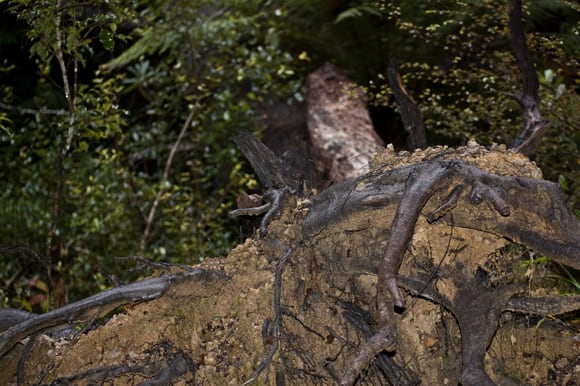 And eucalyptus tree bark ripped off.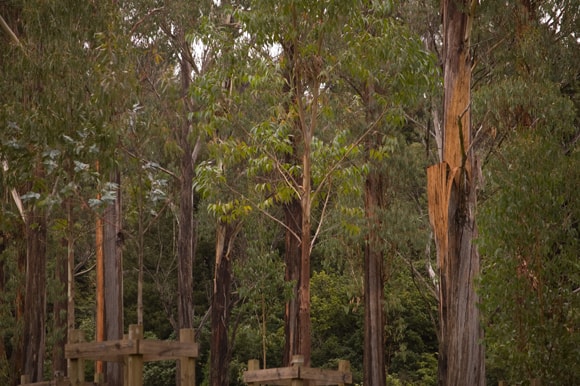 All this is a reminder of the power of nature.  All this rain has also brought out some colourful fungi.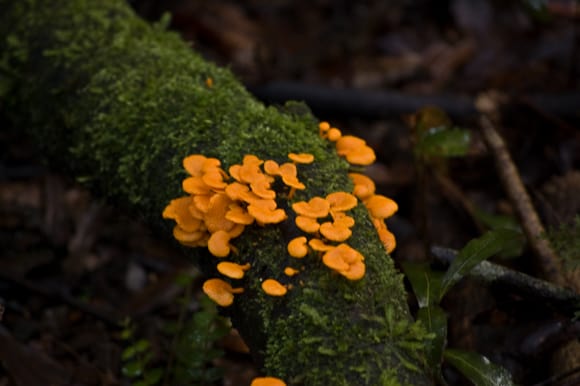 And some rather slimy stuff too.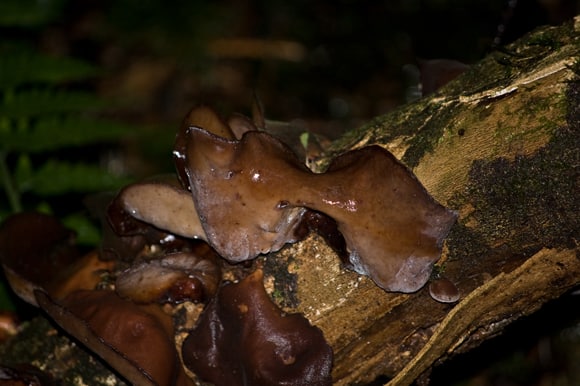 I'm sure that nature has a good purpose for such things.  Fortunately the bassets don't like the smell so they steer clear.  All around things look greener and shinier.  Everything seems to have a depth of clarity not there previously.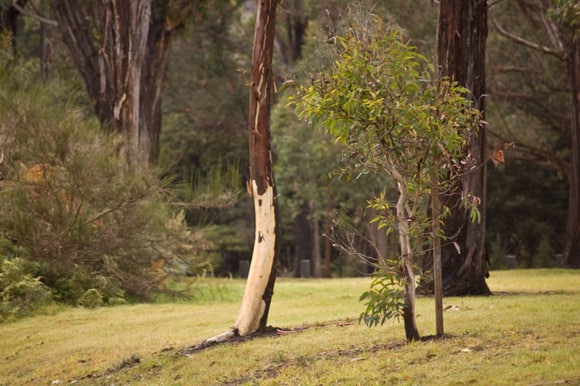 That is until you head for home and see that the mist is moving in and with it comes the rain again.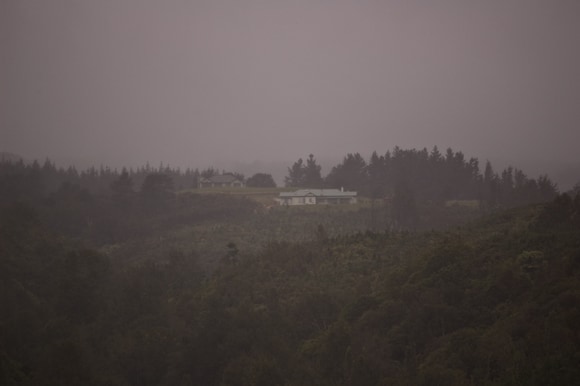 Little basset has seen the light and he's off home now.  He's had enough of walking in the rain.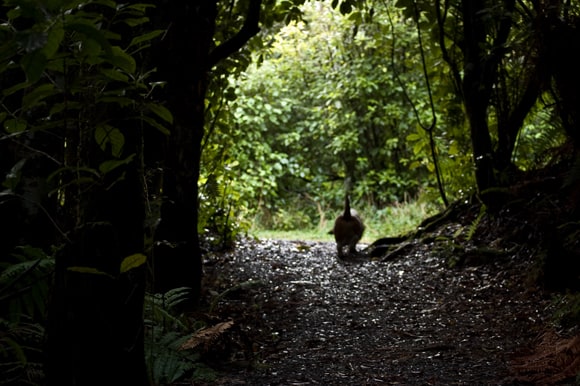 All I need to do is catch this naughty basset as home is completely the other direction!
The considered view is that winter has arrived early this year and it's colder and wetter than it's been for a while.  I was actually over this weather last week so have to pull together new energy to do my outdoor chores.  Loading up the log pile and feeding the chickens are about as much as I can cope with.
Still, inspiration for warmer times and outdoor chores comes from watching the Chelsea Flower Show on the iPlayer.  Pity that it's too wet still, and possibly too cold, to get out spring bulbs planted.  It's becoming time critical now – unless they go in the coming week I think we might miss out of the potential flowering glory when Spring does finally decide to come around.