There is one element of life in New Zealand I still haven't come to terms with.  It's the poor driving standards that lead to shocking statistics about deaths on the road.  This last weekend saw 15 people killed on the roads in a spate of accidents that are a painful illustration of how bad things are.
This is just not the news you want to hear as you're woken up by the clock radio on a Monday morning.  Monday's are hard enough without facing the realities of the New Zealand driving failures.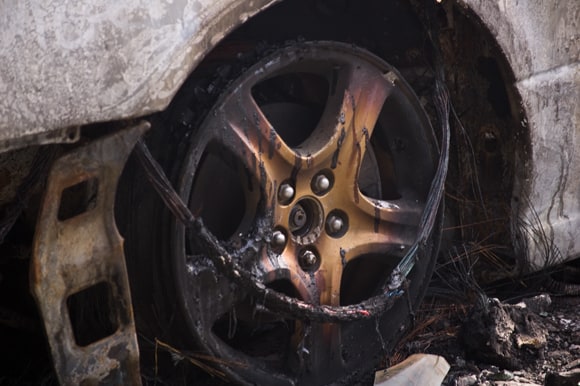 There are many reasons why accidents happen but it can't help that many of the cars on the road are old and lack the safety features that are standard in modern cars.  Put that with low driving skills and it's a recipe for disaster.  Speed invariably is a factor in many crashes and with rain covering much of New Zealand this weekend that will have made things even more hazardous than ever.
You can get in a car here in New Zealand with a provisional licence from the age of 15.  There is no compulsory insurance the exceedingly cheap bangers available leads to what are affectionately known as boy racers.  Young people, usually men, who hoon around on the roads risking their own life and those of others.
This picture shows a burned out car at the beginning of the Rimutaka Rail Trail where I walked the bassets last week.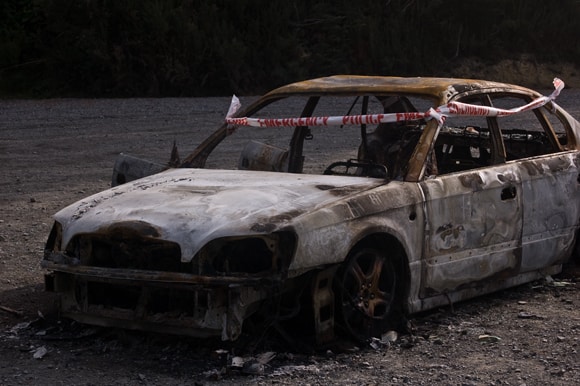 In recent weeks more and more cars have been congregating here to use the car park area as a race track.  At Tunnel Gully there are always tell tale signs of similar activity with fencing and gateways knocked over.
I do feel like a grumpy old woman about all this but it such a waste.  A waste of human life on the roads, a waste of money to clear up the mess.  It all seems like such a waste.
The most worrying thing is that the reporting on the daily carnage on the roads is reported in such a matter of fact way.  Quoting road deaths here is almost as matter of fact as reading the weather report.  They talk about Road Toll as if it's a price that has to be paid by society.  It's quite depressing.
And if all this wasn't enough it's been raining all day. 21mm worth of rain in fact.  Enough to create a mud bath for the bassets to wallow in and then dance around my kitchen floor.