Kiwi rail are still busy trying to rescue the train that was derailed on Thursday. We thought we go and do some rubber necking and see what we could see.  MT was the intrepid photographer on assignment this morning.  We didn't get close up but were able to see the heavy machinery at work.  Lots of diggers, trucks and a couple of cranes waiting to do the big lift.
There were plenty of other people sight seeing as well.  It was pretty tempting to walk along the track but we figured the engineers and labourers had enough on their plate without having to supervise tourists visiting the site.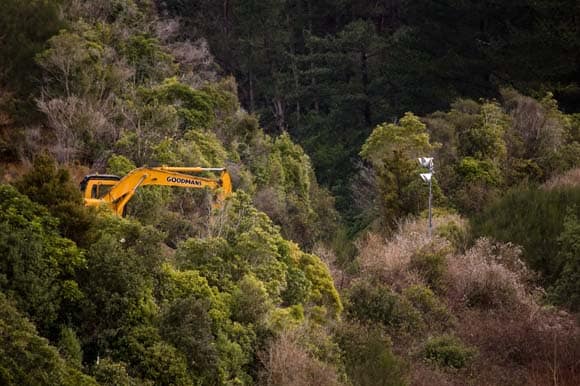 It was pretty clear from what you could see that this wasn't an easy job with limited access, lots of mud to shift, a road to be created to drive the cranes along and all that before they even try the hard job of lifting the train.  News reports are suggesting the line will be open again Monday but I think that's a tad optimistic.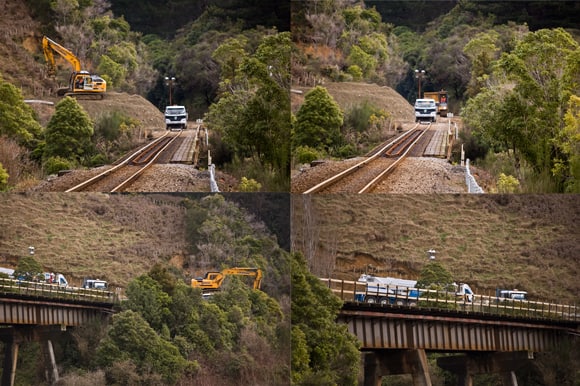 Whilst MT was clambering up embankments to get the perfect shot, the bassets and I took in the scenery.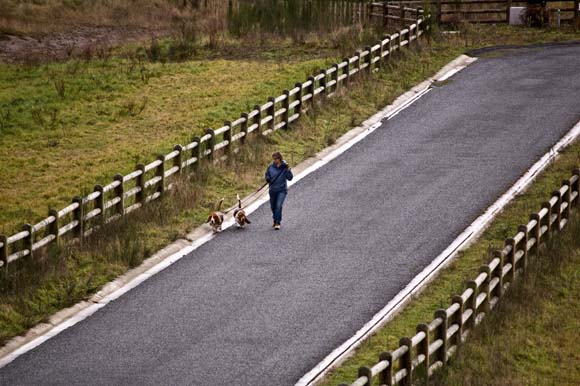 We were checking out the land for sale at Maymourn Waters. This is a small subdivision close to the railway that was set up by the person who developed the land on Gilbert Road that we didn't end up buying.  It turns out that he's now gone bust and both this development and the one at Gilbert Road are now being sold as mortgagee sale.  So if you've got a spare $500,000 and interested in a prime spot with 60 acres there's one going as he hasn't yet sold the building site we were going to buy (although there weren't 60 acres with it then!).
There are some splendid views from this subdivision as well.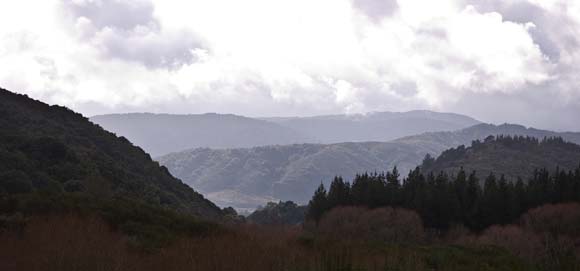 Which is more than can be said for the sight of the bassets and I out for a walk.  I seem to have developed a special line in bag lady appearances.  It comes from wearing lots of layers and stuffing your pockets with poop bags, keys, phone, purse and other miscellaneous gear.  Not to mention the fact I don't have a pair of matching gloves any more.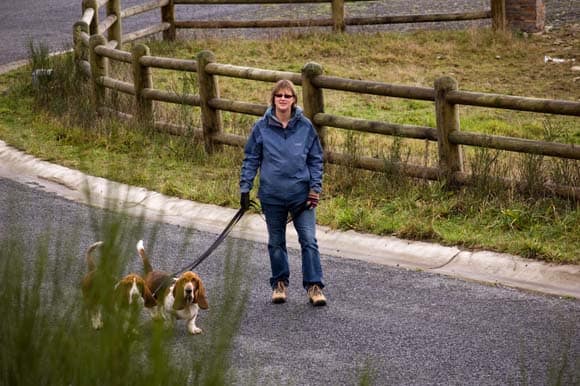 But we don't let appearances worry us.  We're too busy worrying whether MT will make it down the embankment with the camera in one piece!