As if one special day in a week wasn't enough it's MT's birthday today – 30 July.  Can you think why we got married the day before?  I bet you can't guess what the birthday boy got for his present either!
There is so much technology in our house I am getting to the point of being frightened to touch anything.  The new boy's toy is an ipod-touch and I have to admit it's really wonderful.  It's not just small and slim but it's a powerhouse of magic.  It feels like the sci-fi gizmos of movies I used to watch has arrived in my own living room.  MT is of course delighted and now spends hours working out which applications he needs to down load on it so it can do all those useless, useful functions and more importantly games he might play.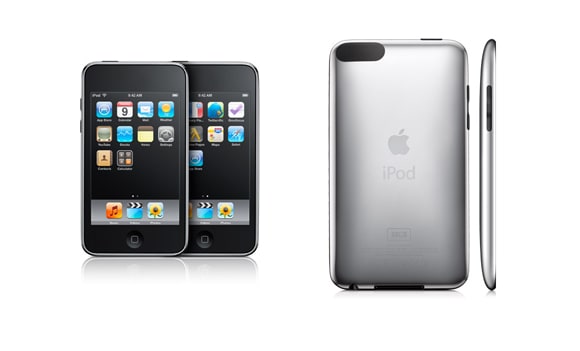 I can't begrudge a hardworking bloke his pleasures but there are increasing amounts of technology that can't be healthy.  Let me just give you a run down of some:
A home network – the thing that drove the electricians to distraction when they were wiring the house and the thing that nearly drove MT to shoot the electricians
Wireless music system that also has internet radio – the thing I struggle to get working although it's quite remarkable that we can listen to radio stations from all over the world
Computer network that connects the office computer, laptops and backup drive
Ipods, ipod player and now the ipod-touch which can also now control the wireless music system
Networked TV so that you play DVDs and watch sky from other rooms – although you can only watch what's on the main showing as we haven't splashed out on the multi-room sky box and nor shall we since there are only two people living in this house.
PDA/mobile phones that probably do all the above things if only I knew how mine worked!
I know I'm getting old as I'm already starting to marvel at how clever all these things are but can't help thinking is it all really necessary. Surely there must be a simpler way to life.  I also have girly theory that all this home entertainment gubbins is made to sound more complicated and fiddly just so the male species can idle off and fiddle with wiring, computer programming and other blokish things.
But since it's the blokes birthday I don't begrudge him his fun.  My only worry is that with all this equipment we're going to need one suitcase for clothes for our trip and one full of wires, adapters, wireless routers and heaven knows what else so we can keep up with our usual level of connectivity and on demand technology.  And just as I was looking forward to just picking up a newspaper, turning on the tv or radio and consuming news and entertainment in a more conventional way.