Streets all around Shanghai are being repaved, or re-cobbled or re-bricked.  This is all part of the spruce up effort for the expo.  At the end I'm sure Shanghai will have some of the smartest pavements around. There seems to be a huge effort to conserve and preserve some of the most traditional parts of Shanghai.A willingness to keep the local venacular intact.
You've got to admire the Chinese for their enterprising spirit.  They are determined to make their City attractive to live and visit. I read something on my wanderings about how they are trying to create something for everyone.  Something that nurtures the nostalgia for the elderly, something trendy to attract the young, something Chinese for the visitors and something foreign for the Chinese.  If that's their goal then they are bang on target in lots of respects.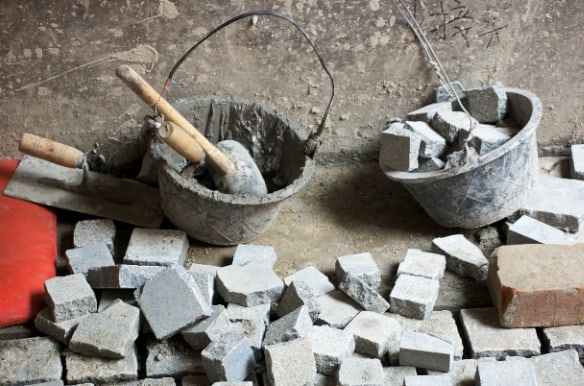 Shanghai has been shaped  by many influences most notably the French. It is not called The Paris of the East without good reason.  You can be fooled into thinking that you'd walking around the French Capital with the tree lined streets and European feeling.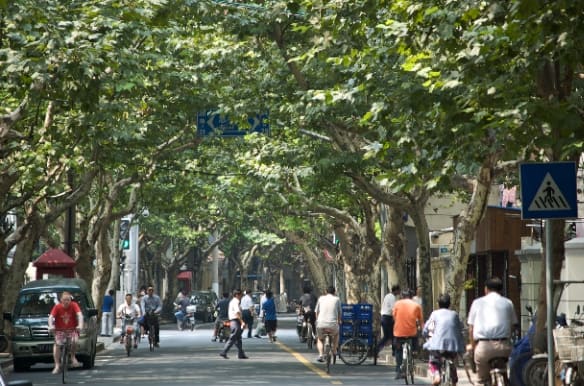 Those trees are a godsend in the dripping heat of summer.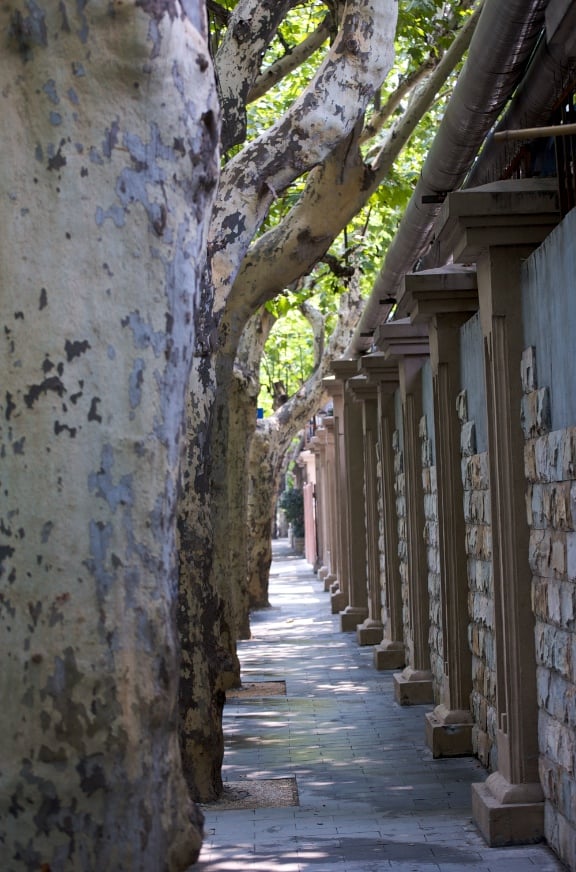 You could also be fooled into thinking you were wandering in deepest Surrey.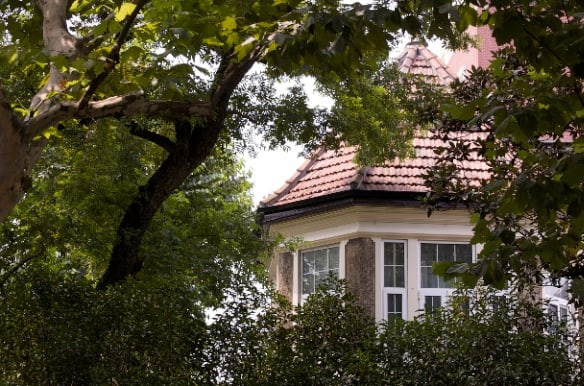 The Chinglish style housing is quite something.  We visited the house where Sun Yat Sen, a pioneer of the Republic of China had lived and it was like touring a classic British home complete with an iron fireplace in each room. The English style houses are all around and seem both at home and out of place in this exotic setting.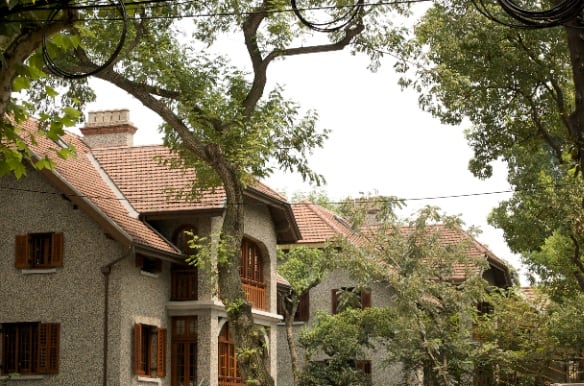 It's this European influences that gives such a homely feel to Shanghai.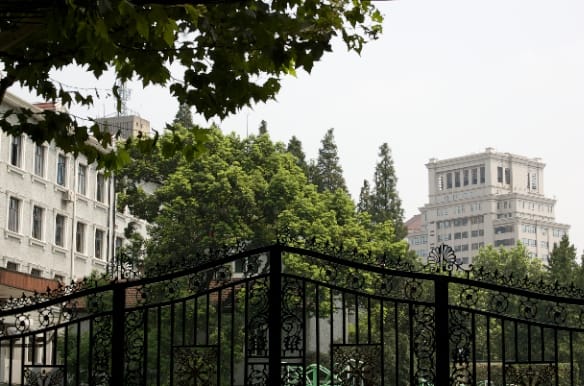 But don't be fooled into thinking that this is where the average people lived.  No they are more likely to live in settlements like these.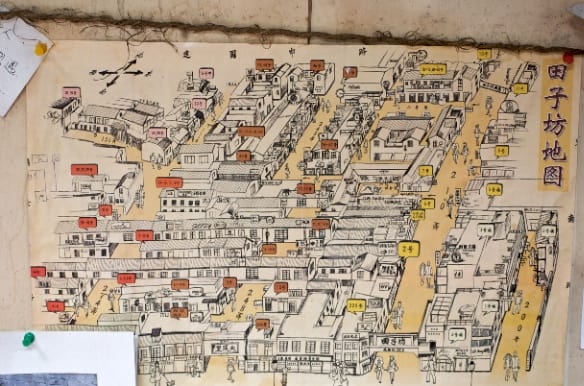 These shanghainese houses (shi ku men) are a complex of alley ways of three story houses.  These houses have been converted into shops, restaurants and art shops and are a great place to wander around and capture the spirit of alley living in Shanghai.  There are still many families who live in these houses so you get a more real experience than visiting the Xintiandi which has been developed specifically with economic development in mind. This experience is a little more rough and ready and arguably more fun.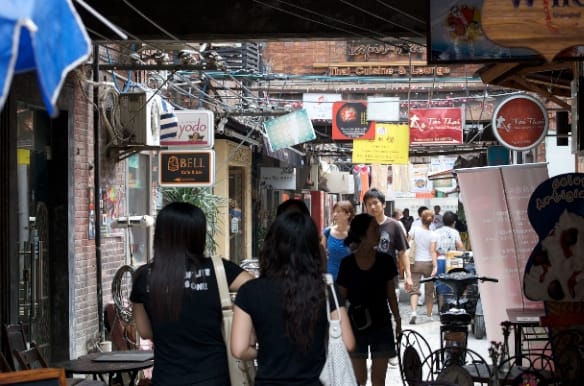 Personally I enjoyed seeing the people at work as much as mooching around the shops.  Just look at how hard the labourers are working.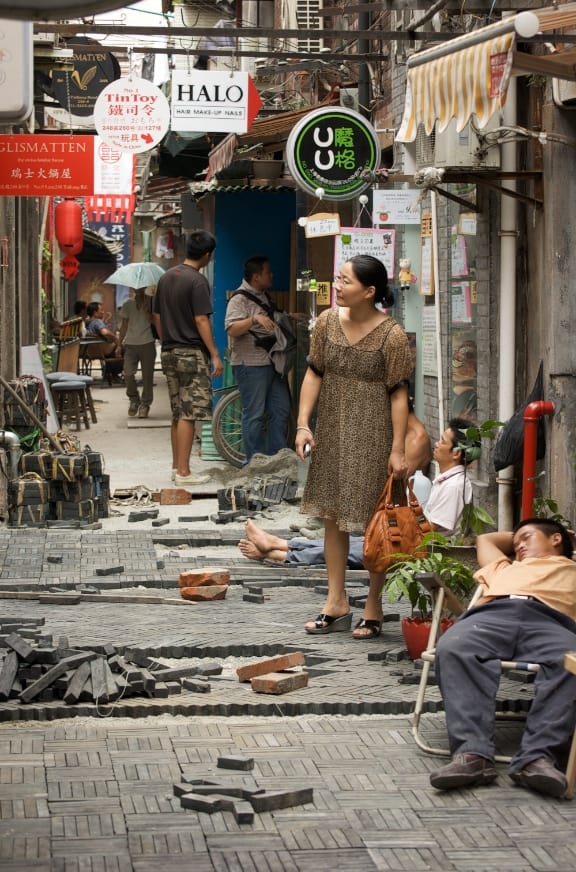 I hope that they don't clean up this area too much.  It's the rough and readiness that makes it feel more real and heightens the anticipation about what you might find wandering around.  I can imagine that these places were a real community with people bustling about their business.
What's for sure there is never a dull moment in Shanghai.  There is always plenty to look at, to experience and to enjoy.