Factory production systems have always fascinated me.  How systems and processes work together to create products often at high speed and precision accuracy.  Our barn is turning into a plant factory although more of a prototype production line without high levels of technology and precision systems.
My potting bench may be an old kitchen table and a dog crate tray balanced between two chairs but they are serving their purpose well.  Such low level of workspace may be giving me back ache from bending over but I see it as a personal workout opportunity to strength my muscles at the same time.
My time pottering in the "greenhouse" is starting to become quite an addictive activity.   With new seeds germinating every day there is always something to do to nurture their growth and protect them from the pesky mice which love to play in the pots and scatter soil all over.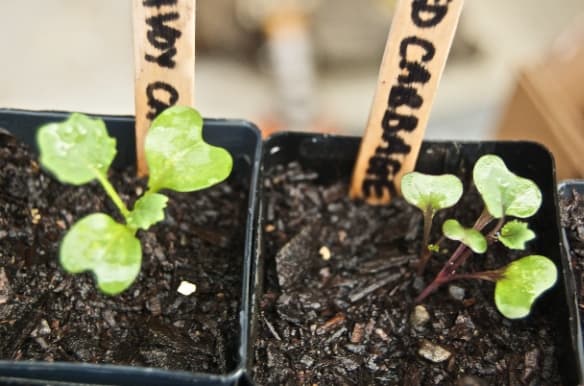 My collection of seedlings is growing every day.  The landscapers better start getting a move on otherwise I'll be potting on the seedlings again before they make it to their final home in the new kitchen garden.  Most of the varieties has performed as you'd expect although I am finding the aubergines hard to germinate.  Luckily for them they have finally started to do their thing and just before I started to write them off as a flop crop.
Watching seeds germinate is fascinating.  Seeing how their green shoots pop out from the dry brown husk of the seed.  This is a butternut squash starting it's quest for prize of place in the new kitchen garden.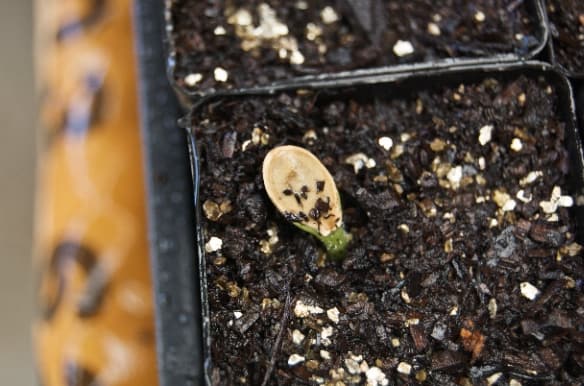 Here's one I planted a couple of weeks ago.  It's romping away now.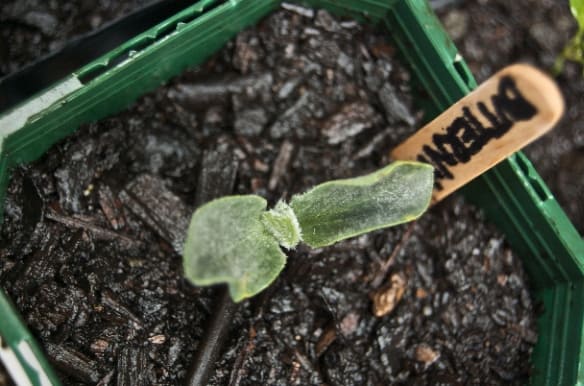 The courgette (called zucchini here) is winning the race for the most impressive growth.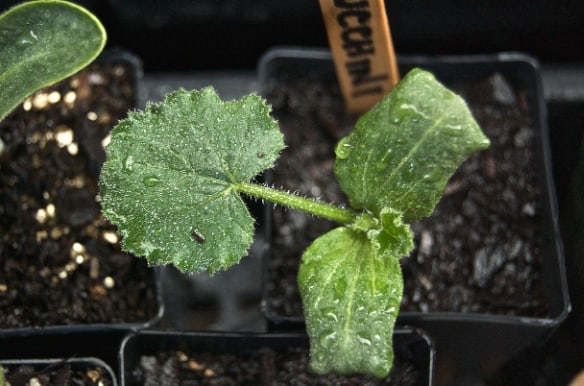 Although it's a close run thing with the asparagus which is growing prolifically.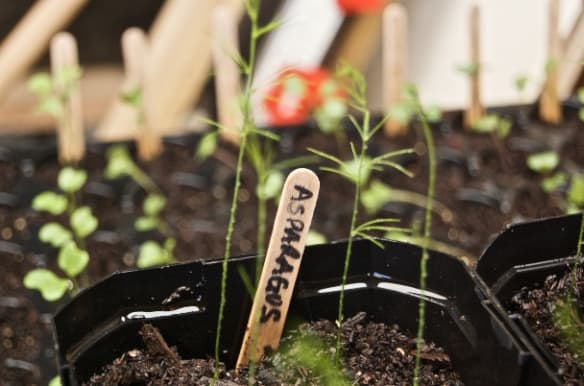 The broccoli seedlings seem to keep sprouting every day so there'll be no shortage of broccoli again this year.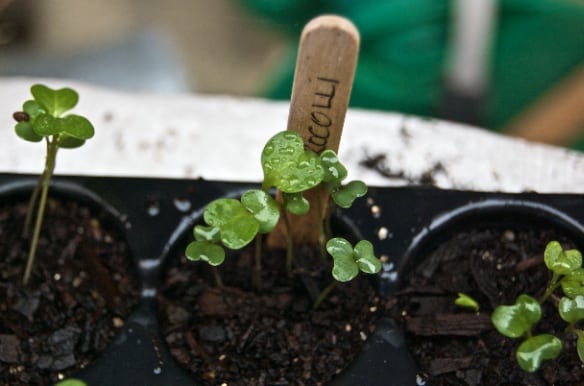 The coriander is also doing well although I've got a bit confused with parsley plants which didn't get a label but I'm hoping I'll tell the difference when they get a little bigger!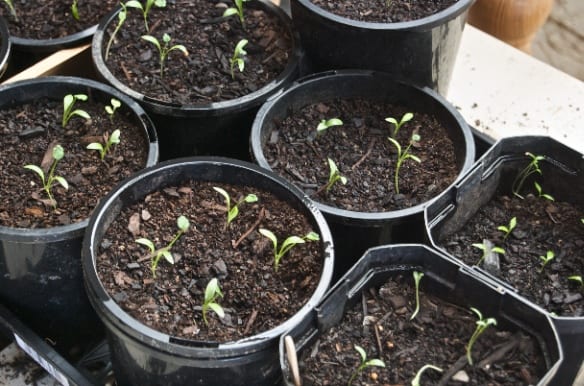 Good production relies on an efficient and effective system.  Although I have some way to go to moving from prototype to proper production my food growing system is off to a pretty good start.  There is no doubt that it is labour intensive and I keep thinking I could nip down the garden centre and stock up.  When you compare the prices of seeds there is no contest but it's the labour costs that really blow the production budget.   This is where I guess growing has to be part for the love of growing rather than the need to grow.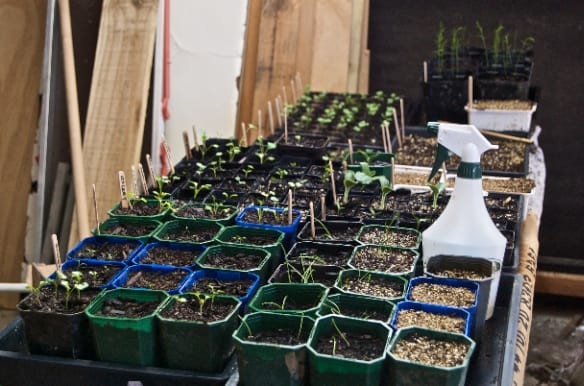 It's coming to the time to start to write up my results of this experiment and pay more attention to the statistics to be generated from my growing production spreadsheet.  I need to do it soon before I forget what's what and get completely engrossed in the excitement of growing rather than the science of growing food for the table.
Plans are also underway for my first production of a potting bench and I'm going to use the top of my old office desk.  It seems fitting that after years of executive service it now takes it's turn in a domestic function.  I know the lads at the timber shop are going to be delighted to see me again.
What's really interesting about the food production lark is that it's not just vegetables that have been on my mind.  Egg production has been down as the little hens have gone broody.  No good to me though so I've been breaking the hens from their broodiness in an effort to get egg production levels back up again.  I'll write up a full report on those adventures so you won't miss out on the fascinating behaviour of the chooks.