I do wonder what the early European settlers to New Zealand were thinking when they loaded their menagerie on the boats.  What must have been on their mind when they added hedgehogs to their payload?  Perhaps they thought they were bringing a potential washer woman, as in the story of Mrs Tiggy-Winkle.  Since their arrival in New Zealand hedgehogs have gone from being delightful creatures into pests.
My memories of hedgehogs in the UK were that they weren't quick enough to cross roads.  I have since learned that they can infact cover long distances at speed.  Hedgehogs are regular visitors to Domestic Executive HQ although I haven't quite worked out whether it is the same one or whether there is a family of them.
I am often calling the dogs off a curled up ball of prickles but Mason was well behaved enough to leave this one in peace.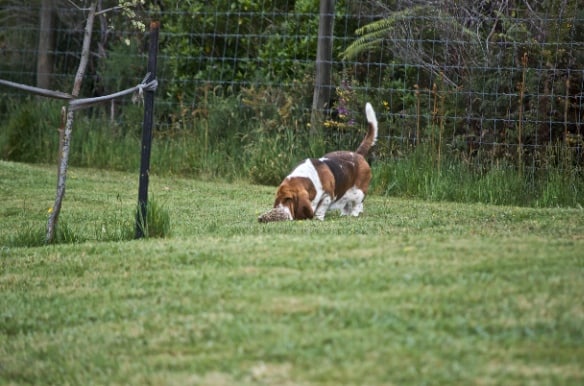 A little like the Bassets when they were puppies, the hedgehogs haven't quite worked out the fences around the flower beds and can spend a great deal of time head butting it as they try to find somewhere to run away and hide before finally settling in a curled up ball to protect themselves.  It's a rare opportunity for me to get close up on a hedgehog and there is no denying it, these creatures are cute.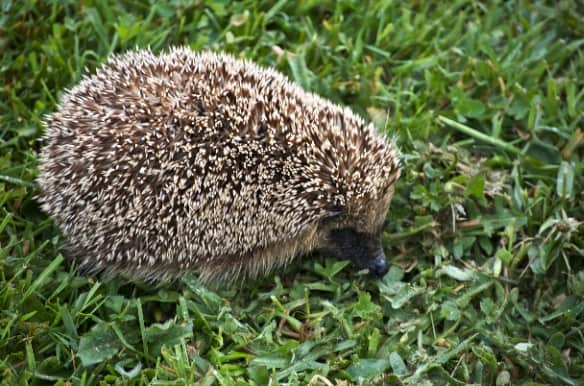 Cute they may be but they are terrible theives of chicken feed and can often be found scoffing food from the feeder whilst the chickens are roosting happily a few feet above.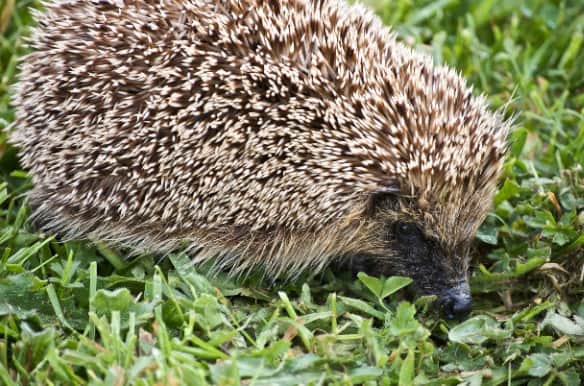 I'm rather hoping that this one will hang around long enough to keep the slugs and snails at bay in the new kitchen garden.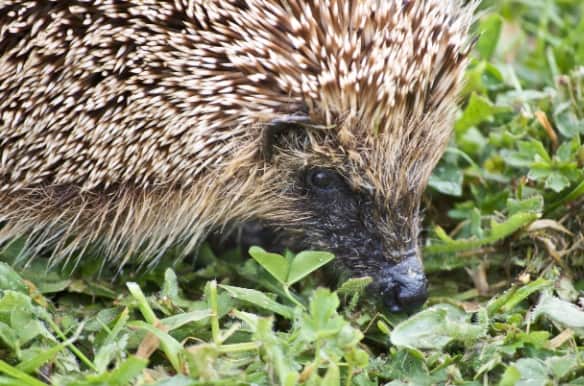 A few minutes after snapping these photographs I was back indoors and dealing with manic bassets.  The hedgehog had ventured up the bank and was scuttling across the lawn.  Fortnum saw this and wanted out to chase.  I watched the hedgehog scuttle across the drive and off into the field next door and wished that in a second that hedgehog would metamorphisise into Mrs Tiggy Winkle and come back to do the laundry the next day.
I'll let you know if she does turn up.