There is little else in this world that brings people together but food.  It's been such a consistent theme during my trip that when I get home we'll be needing to take a rest from so much eating and drinking to recover and allow us to fit a little more comfortably in our clothes.  It's quite normal to put on a few pounds when you are on holiday but a five week break can play havoc if you let it.  And I have!
I wasn't going to miss out on some of the most fun I've had whilst we've been away and of course it was only a matter of time before I started blogging about food again.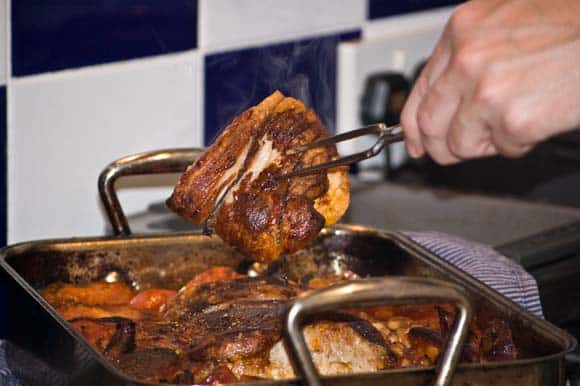 All our hosts have surpassed themselves when it has come to hospitality.  Whether we've been cooked for or taken out for dinner.  Whether we've paid or someone else has every time we've sat down for food it has been a significant moment.  Yes, even breakfast and elevenes can take on a whole new meaning when it may be the only time that we're seeing people during that culinary moment. Regretfully I only whipped out the camera for a spot of photo blogging when my brother in law was in the kitchen but my memories go across the board with our hosts.
Looking back over the trip even the food on the plane has not escaped my foodie assessment.  There is no doubt that Air New Zealand come top in my assessment for across the board success although I have to say that Air China and Lufthansa did a pretty good job as well.  Lufthansa should get a special mention for their food education credentials as with their snacks on the flights to and from Frankfurt came complete with a small leaflet about the key ingredient in their dishes – which were by the way chilli and vanilla (not together I might add!).
I won't bore you with a run down of everything I've eaten on this trip but here's a short run-down of the high lights:
My Dad being head chef and rolling out a succession of great home cooking
Great traditional breakfasts courtesy of my in-laws (no-one quite makes cooked breakfast quite like they do)
Extra special ginger cookies and christmas muffins my in-laws have been perfecting over the weeks
A chicken roast dinner of gargantuan proportions from Nathan who has a culinary talent I wasn't previously aware of
A family party spread that did Waitrose proud with cooked meats that kept us going for days after
A conservatory picnic taken in sittings with my friend Ruth as we all took turns to play with her new son Thomas who at 7 weeks old was almost good enough to eat!
Two gourmet dinners with my sister and brother-in-law who know how to set the standard when it comes to at home entertaining
I have to say that MT and I did a quick whirl on night in the kitchen to rustle up a quick curry a la Nigella especially for our great friends Nathan and Kirsten.
Now I come to think of it every meal we ate at home with others was superb.  Without exception.  The key ingredient that made them all magic was of course the company and not the food itself.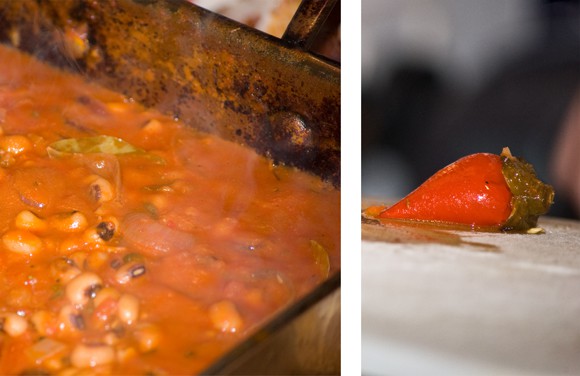 We did plenty of eating out too which included breakfasts and brunches, pub lunches, fancy lunches, cafe snacks, dinners in restaurants and picnics outdoors.  Oh and not to forget a succession of ice cream stops with my nephews. There were days when needed to lie down to make more room for the next meal.  It would of course have been totally rude to have not partaken of the next opportunity to share food with friends and family.
Some notable occasions were dining at Coombe Abbey with my in-laws, the two pub lunch outings with my family, dinner in the castle area in Oxford with our friends Geoff and Terry, the team Bistro dinner with my friends from Oxford Brookes (where I used to work), lunching with Eveline and Kay in Leeds (and then finding out the great lunch was actually half price on a Monday) and dining out with MT's grandparents as heads of the table.  The celebrity spotting at the gastro pub in North London with my brother and sister in law gave us alternative entertainment although there was plenty of trying to organise mass day out catering at Kenwood House brunch and testing the capabilities of the cafe at Chatsworth.
The picnics with my in-laws gave us a traditional British flavour to our days out too – complete with coffee from the flask to warm us from the potential chills of the British weather. I think it's fair to say we've tried it all – even a wonderful take away Curry in London (oh how I miss a decent curry take home) and lunch at The Red Lion, our former local pub.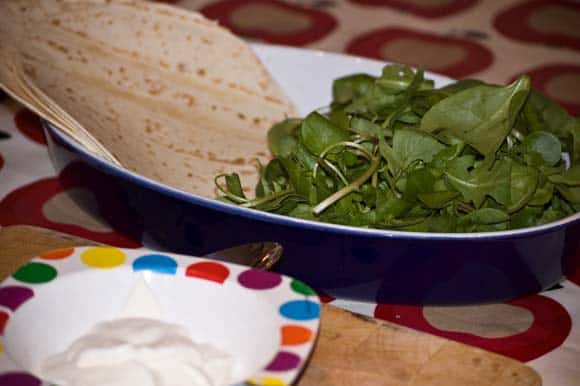 There were a few foodie things I didn't do but we'll save them for the next trip.  A visit to Borough Market in London and a shopping trip to Waitrose.  I know, I can hardly believe it myself that I missed out on the Waitrose excursion.  I did however manage to visit Sainsburys, Marks and Spencer and Tescos for food trips.  I'm intrigued though to find out more about Lidl and Aldi which seem to have take the UK by storm.  I didn't of course miss an opportunity to visit my foodie mecca of Oxford Covered Market.
In case you're waiting for the recipe for this photo blog you might need to wait a while.  It goes something like this though – Spicy Pork with black beans.  It's a recipe from one of the Jamie books and it was delicious.  Good wholesome food which is brilliant for dinner parties as you don't need heaps of pans and lots of fiddling.  Just a bit of roasting, chopping, stirring and simmering then hey presto great centre piece food to be enjoyed.  Thanks Steve!
I will blog another time about Steve and Rebecca's other culinary treat since we have the recipe book at home – chicken with three rice salad.  Just what you need when you're downsizing on food.  For the moment I think it's time I took a break from food – however good it is at the time I know I have over indulged.  Lucky I have the bassets to help me get me active and back on a daily walking routine to help.